Michael Arthur Baird
Michael Arthur Baird
Primary tabs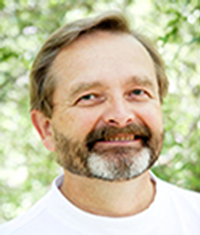 Michael Arthur Baird
Senior Reiki Master/Teacher, Holy Fire® III, Executive Director of
Licensed Reiki Master Teacher Program and ICRT Mentor Teacher
Teaches Holy Fire® III Reiki
Current Classes
Website: www.reikiclasses.com
Phone: (928) 204-1216
Facilitating classes in Arizona and Online.
I am Michael and I have been practicing Usui Reiki since 1989, Karuna Reiki® since 1999 and Holy Fire® Reiki since February of 2014. I have found them to be powerful tools for healing and spiritual growth. I am a retreat facilitator, practitioner of the healing arts, and a middle eastern drummer.
I have developed special drum-making workshops for healers, and created the Reiki Drumming shamanic healing technique. Drumming and Reiki assist me in attuning to my higher self, listening to my Divine guidance, and following my heart. I am a Professional Licensed Reiki Master Teacher with the International Center for Reiki Training, a member of the Sound Healer's Associated, and affiliated with ISSSEEM.
To contact Michael directly, use the contact tab above.
To register for a class visit Michael's website
Online Classes
Please note, classes listed as Online maybe taught online or in person.
Please contact the teacher to verify the details.