Holy Fire® III World Peace Upgrade Webinar Recording
Holy Fire® III World Peace Upgrade Webinar Recording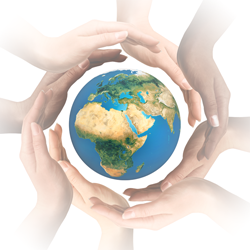 SKU:
ReikiWorldPeaceWebinarRecording

World Peace Reiki
Upgrade Webinar Recording
Upgrade to Holy Fire® III World Peace Reiki Energy
Presented by
William Lee Rand and Colleen Benelli
Eligibility
Anyone with Usui/Holy Fire® III Online Reiki Master training,
or Holy Fire® III Online Karuna Reiki® Master training.
Webinar link will be emailed to you after your qualifications have been verified.
Once you have participated in the recorded Webinar training, your registration will be upgraded to Holy Fire® III World Peace status allowing you to purchase Holy Fire® III Reiki Master Manuals which comes with the World Peace Supplement.
After your purchase, please do not share your link to the recording with others. Rather, direct them to sign up through our web site. If a person does not signup through our website, they will not become registered as a Holy Fire® III practitioner and will not be listed on our site. Also, they will not be able to purchase manuals or other supplies from us. Furthermore, the person who shares the link will also lose their registered status.
Price includes a new upgrade certificate for Holy Fire® III and registration as an Usui/Holy Fire® III Reiki Master or Holy Fire® III Karuna Reiki® Master with World Peace training after watching the webinar recording. You will also receive the PDF World Peace Reiki Supplement to teach this new level of Reiki training.
Once you purchase the webinar recording and your qualifications are verified you will be able to watch the webinar recording as many times as you like.
Learn more about Holy Fire® III World Peace Reiki
Holy Fire® and Karuna Reiki® are registered service marks of William Lee Rand.