Colleen Benelli
Colleen Benelli
Primary tabs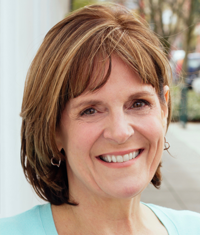 Colleen Benelli
Senior Reiki Master Teacher, Holy Fire® III; Executive Director of Program Development;
Co-Director of the Licensed Reiki Master Teacher Training Program and ICRT Mentor Teacher
Teaches Holy Fire® III Reiki
Current Classes
Website: reikilifestyle.com/classes-page
Phone: (503) 912 0664 (PT)
Facilitating classes in Oregon, California, Washington and Online.
Colleen teaches Reiki as a lifestyle. The Reiki training experience with Colleen is rich and full of techniques and practices to use Reiki for everyday life. After completing a Reiki workshop her students feel confident in their ability to use Reiki for personal growth or professional Reiki business development. As a Usui/Holy Fire® III and Holy Fire® III Karuna Reiki® Master Teacher Colleen certifies students in all levels of Reiki from beginners to the advanced Reiki practitioners.
Colleen's passion and commitment is teaching Reiki as a mainstream profession and as a life management tool. She trains people from all professions, belief systems, and spiritual experience. With the common goal of living a life of meaning and purpose, Colleen's students learn how to use Reiki to know themselves more directly and as a practice that contributes to the wellbeing of others and the planet.
Colleen is a Senior Professional Licensed Reiki Master Teacher for the International Center for Reiki Training and a contributing author for Reiki News Magazine since 2005. Colleen is also an Associate Teacher for the LightSong School of Shamanic Studies and has created the Reiki program for the school. She is excited to share her years of experience and knowledge of Reiki and to create a supportive Reiki community. Colleen is also a full time Reiki practitioner and blends her Reiki and shamanic healing techniques in her Reiki sessions.
To contact Colleen directly, use the contact tab above.
To register for a class visit Colleen's website
Online Classes
Please note, classes listed as Online maybe taught online or in person.
Please contact the teacher to verify the details.
Current Class List
Holy Fire® III - Reiki I/II
Holy Fire® III - Reiki Master
Holy Fire® III - Karuna Master
Animal Reiki I/II
Animal Reiki Master