Lisa StarAhna
Lisa StarAhna
Primary tabs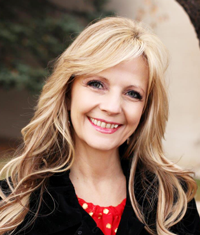 Lisa StarAhna
Senior Reiki Master Teacher, Holy Fire® III
 and ICRT Mentor Teacher
Teaches Holy Fire® III Reiki
Current Classes
Website: www.healingltc.com
Phone: (801) 360-6909
Facilitating classes in Utah and Online.
Lisa StarAhna has been a holistic healing facilitator for 20 years. She is a Reiki Practitioner, a Reiki Master Instructor, and is nationally certified in Holistic Iridology. She started her career as a licensed massage therapist two decades ago when she founded a successful massage and holistic healing center still located in Orem, Utah. Throughout her career, she has apprenticed and mentored many massage therapists and has certified hundreds of Reiki students.
Lisa received her first attunements to Usui Reiki from two different Reiki Masters in Utah almost a decade ago and has since studied with several Reiki Master Instructors from different regions, including Laurelle Shanti Gaia. She is currently working with the International Center for Reiki Training, and offers her students a classroom environment that is fun, safe, and powerfully healing!
She teaches Reiki Healing Classes and Chakra Healing Workshops throughout the U.S. She has produced a powerfully healing 3-CD set, Heal Your Life, One Chakra at a Time, at the request of her students and clients whose lives have been empowered with the healing meditations, affirmations, and techniques that Lisa teaches. She is currently working on more beautiful meditation CDs that will be available soon.
Lisa is absolutely dedicated and passionate about her work in assisting others on their own healing journey. She sets aside four days a week to continue her work with clients in one-on-one, 90-mionute Reiki sessions which include Healing with Reiki, Crystals, Chakra balancing, Aura Clearing, Cord Cutting, Intuitive Spiritual Guidance, Guided Imagery, and Meditation. She also uses Sound Therapy, utilizing Chakra Singing Bowls and Reiki Drumming.
To contact Lisa directly, use the contact tab above.
To register for a class visit Lisa's website
Online Classes
Please note, classes listed as Online maybe taught online or in person.
Please contact the teacher to verify the details.
Current Class List
Holy Fire® III - Reiki I/II
Holy Fire® III - Reiki Master
Holy Fire® III - Karuna Master