Julie Russell
Julie Russell
Primary tabs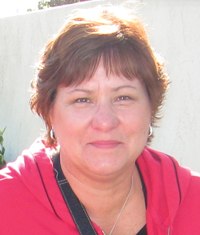 Julie Russell, RN
Senior Reiki Master Teacher, Holy Fire® III
 and ICRT Mentor Teacher
Teaches Holy Fire® III Reiki
Current Classes
Website: www.ReikiOrangeCounty.org
Phone: (949) 370-7592
Facilitates Classes in South Orange County, California, Akron, Ohio and Online.
My name is Julie Russell and I am a Usui Reiki Master and Registered Nurse in Ladera Ranch (Southern) California. In 2002 I became very interested in "Energy Medicine" and began taking classes in Reiki and Intuitive Energy Healing. I soon discovered how alternative and adjunctive therapies could be instrumental in physical, emotional and personal healing.
I was amazed by what I learned in my classes and grew to understand even more fully how the body could tap into its own healing abilities.
As my studies continued I witnessed how Reiki assisted with healing of the body, mind and spirit. I developed a private Reiki practice and also began teaching in 2007.
I was accepted into the Center Licensed Teacher Program in 2009 and recently became the newest Center Licensed Teacher in January of 2011. I am so honored to be a member of the ICRT vision of providing Reiki Classes and services to others. To learn more about me and my work go to: www.ReikiOrangeCounty.org or contact me by email using the Contact tab above.
To contact Julie directly, use the contact tab above.
To register for a class visit Julie's website
Online Classes
Please note, classes listed as Online maybe taught online or in person.
Please contact the teacher to verify the details.
Current Class List
Holy Fire® III - Reiki I/II
Holy Fire® III - Reiki Master
Holy Fire® III - Karuna Master
Animal Reiki I/II