Joan Maute
Joan Maute
Primary tabs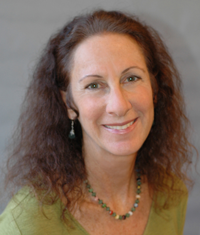 Joan Maute
Reiki Master Teacher, Holy Fire® III

Teaches Holy Fire® III Reiki
Current Classes
Website: www.RisingLightReiki.com
Facilitating classes in Hawaii, Virginia, Canada Australia, New Zealand and Online.
Aloha, and welcome! E Komo Mai!
From a lifetime of spiritual exploration, world travel, and working in the Healing Arts, I eventually discovered my true calling as a teacher of Reiki. I've been a teacher and coach of many different skills including other Healing Arts, fitness and nutrition, equestrian sports, sailing, windsurfing, yoga, and gardening. But sharing Reiki with others is truly purpose and passion in this life. All of my experiences have molded me into the teacher and mentor I wished I'd had many years ago, and I'm very happy to be able to share with others the essence of my accumulated knowledge and wisdom.
Life is an interesting evolution of one thing leading into another that takes us in unexpected directions. As a surfer girl from the Big Island of Hawaii, I never could have guessed that my fitness background would lead me to becoming a massage therapist, which would then lead me to Reiki and becoming a Reiki Master Practitioner, and then an ICRT Licensed Reiki Master Teacher. Nor did I ever imagine that I'd end up living half the year at home in Hawaii, half the year in Virginia, and traveling around to other parts of the country teaching healing skills to others!
I love this life of teaching Reiki and am certified to teach all levels of ICRT classes, bringing to my classes a combination of excellent training, real life experience, hard earned wisdom, Love, Compassion, Humor, and Grace. Because of my background, my classes are taught in a relaxed "Hawaiian style" way, infused with the warmth and sacredness of the Aloha Spirit.
A-lo-ha literally means "the breath of God". It's similar to the word namaste in that it is a recognition of the sacred Divinity within another, and I honor and recognize this light within every student and client.
In spite of my relaxed teaching style, my students leave their trainings feeling confident with their new skills, excited and ready to go out into the world to share their knowledge. After completing their classes, I continue to offer support for their well-being and success in whatever way they choose to use Reiki, whether professionally or for home use.
I've been practicing Reiki for over 20 years and am very grateful to be of service in this way to my students and clients. It's truly a joy, an honor, and a tremendous blessing to live a Reiki life helping others learn lifelong skills they can use to heal themselves, their loved ones, and in turn..... the world.
Peace and Blessings,
Joan Maute
CERTIFICATIONS / LICENSES / MEMBERSHIPS
Licensed Usui/Holy Fire® III Karuna® Reiki Master Teacher - ICRT
LRMT Member - ICRT Reiki Membership Association (RMA)
Certified Trager® Practitioner - United States Trager Association (USTA)
Certified Matrix Energetics® Practitioner - Matrix Energetics (ME)
Licensed Massage Therapist - State of Hawaii / MAT - 4087
Kriya Yoga Initiate 3rd Level - Babaji's Kriya Yoga
Certified Oneness Blessing Giver - Oneness University
Certified Riding Instructor - American Riding Instructors Association (ARIA)
Certified Personal Trainer/Group Fitness Instructor - American Council on Exercise (ACE)
To contact Joan directly, use the contact tab above.
To register for a class visit Joan's website
Online Classes
Please note, classes listed as Online maybe taught online or in person.
Please contact the teacher to verify the details.
Current Class List
Holy Fire® III - Reiki I/II
Holy Fire® III - Reiki Master
Holy Fire® III - Karuna Master
Reiki Animal I/II
Reiki Animal Master