Spirit Deluxe Table
Spirit Deluxe Table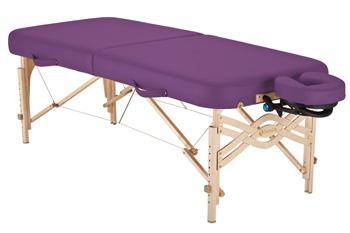 Introducing the Spirit Reiki Table Professional Reiki Table Package
Includes the Deluxe Adjustable Headrest, Standard Carry Case and shipping
Due to high demand for raw materials and
lumber, production and estimated delivery is 8 weeks.
Exact shipping will be emailed to the customer once we receive this information.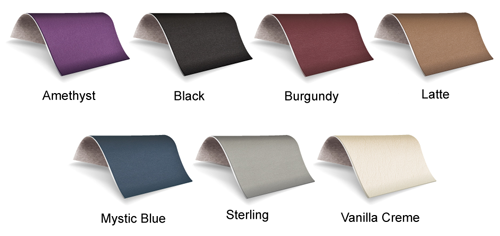 You can look everywhere, but you simply will not find a Reiki/massage table to compare with the Spirit. Its balanced design and style have earned it the distinction of being the industry standard. This is the best you can buy! Crafted by Earthlite™ it has reinforced ribs - which are mortised into the frame for unsurpassed strength. The Spirit is the true professional's table - built to last a lifetime. It provides the ultimate in comfort, relaxation and safety for your clients.
Specifications
Handcrafted, hardwood maple frame with rounded corners
Luxurious Natursoft™ upholstery
Three layer, Three inch Pro-Plush™ Cushioning System
Stitched-fit™ upholstering for a flatter massage surface
Super-strong, patent pending 10 layer laminate frame design
Hardwood ribs & full length hinge for added strength
Stylish endplates and outlet covers
50/50 Panels (shown) are standard (one conventional endpanel, one Reiki endplate).
Shiatsu Release Cables
Lifetime Limited Warranty, 3 years upholstery/foam
Weight: 32lbs (28" x 73")
Width: 30"
Standard adjustable height range: 23" to 33"
Optional adjustable height range: 18" to 28" or 24" to 36"
Passes 525 lb. drop test
Headrest is optional, please see Accessories or Deluxe table below
800 lb. working capacity
Cost includes one Reiki End Panel, shipping and handling.
​​Tables can be shipped to the lower 48 states only.

End Panels
Allows practitioners to sit with their legs under
the table for greater comfort when doing Reiki sessions.
Accessories | Quality Construction | Strength Testing
Environmentally Conscious | FAQs | Lifetime Warranty | Return Policy