Reiki News Winter 2020
Reiki News Winter 2020
Winter 2020
Available in Digital and Hardcopy Versions
Please use the drop-down menu to choose the version you like. Digital versions are available for online
viewing only. Downloading and printing not available. Once your purchase is complete please go to your
profile page and click on the Digital Documents tab, digital magazines are located lower down on the page.
Honoring All Reiki Schools and Lineages
The Reiki News Magazine is a 80-page full color glossy magazine containing articles on every aspect of Reiki practice written by some of the most knowledgeable and experienced Reiki people on the planet. Below is a synopsis of the current issue.
Welcome..
to the Winter issue of the Reiki News Magazine. Our purpose in publishing the magazine is to provide you with inspiration as well as new ideas and techniques so your practice of Reiki can be more fulfilling and beneficial - to you as well as those you treat. By calling on Reiki to guide this process and by continually searching for the very best writers and giving them the freedom and encouragement to produce their best work, we remain focused on fulfilling that purpose. Check the amazing list of articles below. This issue is both exciting and practical!
Here is a list of the articles in this issue:
---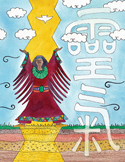 Reiki Basics
by William Lee Rand
Here William gives an in-depth understanding of the Japanese kanji for Reiki and, in doing so, shows how to use Reiki more effectively.


---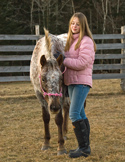 Animal Reiki—A Gift for Animals and Humanity
by Robyn Benelli, Sioux Strong, Colleen Benelli, and Pamela Allen-LeBlanc
Animals love Reiki and benefit from it just like humans do. And in fact, they have an innate understanding of life energy and usually recognize the value that Reiki people can offer them. This article explains some basic ideas on how to provide Reiki to animals.
---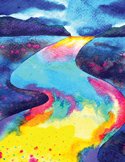 Reiki and Chemotherapy
by Shannon Peck
As Shannon supported her best friend with Reiki through a cancer diagnosis and treatment, she watched as both of them experienced growth and healing on many levels.

---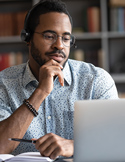 The Evolution of Teaching Reiki Online
by Colleen Benelli
Colleen recounts the shift to Online Reiki training when the COVID-19 pandemic prevented in-person teaching of Reiki classes.


---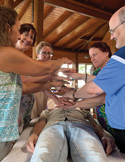 Holy Fire® Reiki Brings Gifts of Light
by Karen Harrison, Pam Allen-LeBlanc, Jay Jackson, Joan Maute, Kathy Milanowski, and Jill Thiel, ICRT Licensed Reiki Master Teachers (LRMTs)
Here, a group of ICRT Licensed Reiki Master Teachers describes how they discovered the Lights of Reiki and explain how to use them for healing.

---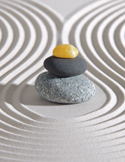 Reiki Heals Stress and Anxiety
by Dawn Fleming
In this article, Dawn explains how the coronavirus increased her clients' stress levels and how Reiki guided her to develop a therapeutic protocol that restores calm and strengthens the immune system.

---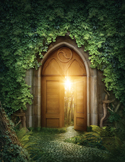 Reiki and Existential Depression
by Kathleen L. Johnson, M.A.
Kathleen defines existential depression and explains how Reiki can be used to recognize it as a spiritual emergence and facilitate one's journey to authenticity.


---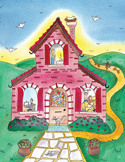 Harmonize Your Home with Reiki
by Johanna Hibbard
Johanna describes how using Reiki to incorporate the principles of rhythm, meditation, and faithfulness into the family environment can bring peace and relaxation when social interactions become restricted.

---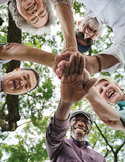 Reiki for Seniors and Caregivers
by Michelle Sheahan, MSW, LICSW, LCSW-C
Michelle explains how she modified her Reiki I class format and content to teach seniors in nursing homes and rehabilitation centers.


---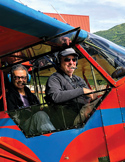 How Reiki Helped Me Understand My Dyslexia
by Mike Kammermeyer
Mike shares how Reiki transformed his perception of his dyslexia as a disability into understanding it to be a unique gift.


---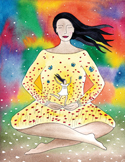 Reiki for Healing the Inner Child
by Monica Augustine
Monica describes how she uses the Distant symbol and the Spirit Release technique to connect with and heal the Inner Child in herself and her clients.


---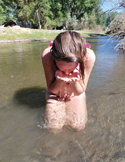 Discovering My Authentic Self
By Ewelina Bochenska
In this article, Ewelina describes how she used the Holy Fire® Reiki energy to progressively reveal the light of her Authentic Self as she became more open to quantum, multidimensional possibilities, and past life experiences.

---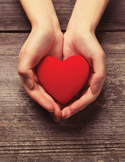 The Secret Art of Inviting Happiness
by Peggy Gaines, RN, BSN
In this article, Peggy discusses ways she used the Original Reiki Ideals to calm her fears and move from envisioning worst-case scenarios to best-case scenarios and create peace within herself and those around her.

---
This is an exciting and valuable issue that will supply you with entertainment as well as quality information and instruction. If you have any suggestions on how the magazine could be improved, I'd be very happy to hear them.
The world is a wonderful place, filled with continual changes which bring with them a never ending supply of opportunities. May you grow in the ability to allow the wisdom of Reiki to guide how you create your life.
Love and peace to you and the world.
William Lee Rand,
President
Writers Guidelines
If you would like to write an article for the Reiki News Magazine,
please see our Writers Guidelines by clicking here.
Advertising
We are accepting some advertising in our magazine.
Learn more about advertising.