Reiki News Summer 2022
Reiki News Summer 2022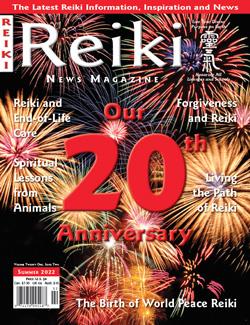 Available in Digital and Hardcopy Versions
Please use the drop-down menu to choose the version you like. Digital versions are available for online
viewing only. Downloading and printing not available. Once your purchase is complete please go to your
profile page and click on the Digital Documents tab, digital magazines are located lower down on the page.
Honoring All Reiki Schools and Lineages
The Reiki News Magazine is a 80-page full color glossy magazine containing articles on every aspect of Reiki practice written by some of the most knowledgeable and experienced Reiki people on the planet. Below is a synopsis of the current issue.
Welcome...
to the Summer issue of the Reiki News Magazine. Our purpose in publishing the magazine is to provide you with inspiration as well as new ideas and techniques so your practice of Reiki can be more fulfilling and beneficial - to you as well as those you treat. By calling on Reiki to guide this process and by continually searching for the very best writers and giving them the freedom and encouragement to produce their best work, we remain focused on fulfilling that purpose. Check the amazing list of articles below. This issue is both exciting and practical!
Here is a list of the articles in this issue: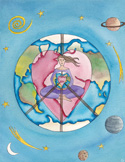 The Birth of World Peace Reiki
by William Lee Rand
In this article, William describes how, in seeking a more effective method of sending healing energy to world situations, a new form of Reiki was born.

---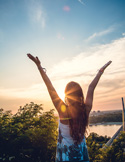 Healing Spirit Attachments Saved My Daughter's Life
by Jennifer Lyle Taylor
My daughter was diagnosed as psychotic and therapists could not help her. Fortunately, the spirit release technique I learned in a Reiki class provided the healing she needed.
---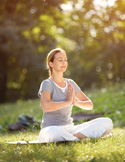 Weaving More Reiki Into Your Daily Life
by Pamela Allen-LeBlanc
Reiki can improve the quality of our lives! But we must use it on a regular basis if we are to take advantage of this important benefit. In this article, Pamela explains several methods to more easily include Reiki in our everyday activities.
---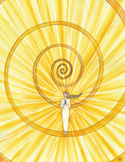 Forgiveness and Reiki—Healing Beyond Time and Space
by Valerie Rose
Forgiveness can often play an important role in healing our relationships with others. In this article, Valerie explains how she used the guidance and healing power of Reiki to let go of judgement and blame and experience the peace of self-liberation.
---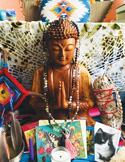 Surrendering with Reiki
by Shekhina von Recklinghausen
Sometimes, we continue to strive for goals and desires that we have outgrown. Reiki can help us discover this, and let go, so that a new, healthier version of ourselves can be born.
---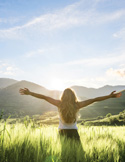 Create the Life You Want
by Pamela Senek, Ph.D.
Without realizing it, some people have unhealthy mental habits that decrease their health, happiness and success. Here Pamela shows how to use Reiki to change your mind and improve the quality of your life.
---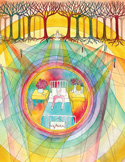 Living the Path of Reiki
by Bonnie Escudero
When her husband became critically ill with COVID-19, Bonnie organized a system for him to receive Reiki from many practitioners along with regular medical care which turned his situation around.
---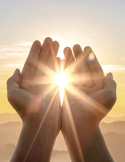 My Healing Path
by Patricia LaDale Lane
In this article Patricia shares how a stroke led her to a spiritual quest in which she discovered Reiki and the ICRT and eventually applied to the Licensed Reiki Master Teacher Training program.
---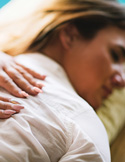 Releasing the Martyr Archetype
by Taylor Ann Norris, MS
Here the author describes the importance of healing ancestral issue that have been passed on to us from previous generations and how giving Reiki to the back of the client can be an effective method to heal them.
---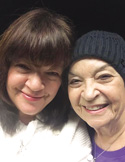 Reiki and End-of-Life Care
by Caroline McLemore
Here, Caroline describes how treating her mother with Reiki when she was in the hospital with pancreatic cancer caused both of them to be drawn together closer than ever before.
---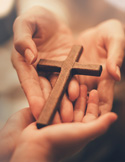 Is Reiki Compatible with Evangelical Christian Beliefs?
by Amanda Brees, EdD, Pastoral Counselor
In this article, Amanda discusses some approaches Reiki practitioners might take to validate Reiki as a practice compatible with an evangelical Christian worldview.

---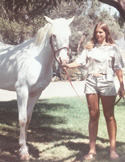 Spiritual Lessons I Have Learned from Animals
by Colleen Benelli
Colleen describes her amazing experiences with the animals who influenced her life, bringing her to Reiki and ultimately her spiritual path of inner truth and guidance.

---
This is an exciting and valuable issue that will supply you with entertainment as well as quality information and instruction. If you have any suggestions on how the magazine could be improved, I'd be very happy to hear them.
The world is a wonderful place, filled with continual changes which bring with them a never ending supply of opportunities. May you grow in the ability to allow the wisdom of Reiki to guide how you create your life.
Love and peace to you and the world.
William Lee Rand,
President
Writers Guidelines
If you would like to write an article for the Reiki News Magazine,
please see our Writers Guidelines by clicking here.
Advertising
We are accepting some advertising in our magazine.
Learn more about advertising.