Reiki News Summer 2021
Reiki News Summer 2021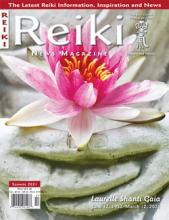 Summer 2021
Available in Digital and Hardcopy Versions
Please use the drop-down menu to choose the version you like. Digital versions are available for online
viewing only. Downloading and printing not available. Once your purchase is complete please go to your
profile page and click on the Digital Documents tab, digital magazines are located lower down on the page.
Honoring All Reiki Schools and Lineages
The Reiki News Magazine is a 80-page full color glossy magazine containing articles on every aspect of Reiki practice written by some of the most knowledgeable and experienced Reiki people on the planet. Below is a synopsis of the current issue.
Welcome..
to the Summer issue of the Reiki News Magazine. Our purpose in publishing the magazine is to provide you with inspiration as well as new ideas and techniques so your practice of Reiki can be more fulfilling and beneficial - to you as well as those you treat. By calling on Reiki to guide this process and by continually searching for the very best writers and giving them the freedom and encouragement to produce their best work, we remain focused on fulfilling that purpose. Check the amazing list of articles below. This issue is both exciting and practical!
Here is a list of the articles in this issue:
---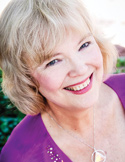 Laurelle Shanti Gaia
by William Lee Rand
Laurelle was an amazing Reiki leader and teacher. Her passing is mourned by all. Yet, her legacy remains to inspire and guide us on our Reiki journey.


---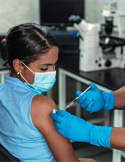 Reiki, COVID-19 and Vaccination
by William Lee Rand
The new vaccinations for Covid-19 provides an important possibility for dealing with this difficult illness. In this article William shows how Reiki can be used reduce or eliminate any potential side effects.

---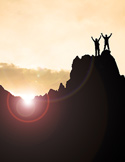 Developing Inner Awareness
by Colleen Benelli
Everyone has an inner sense of knowing that they can benefit from. Here Colleen explains how use Reiki to awaken and develop this skill.


---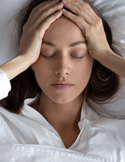 Discovering, Doubting, and Using Reiki
by Pamela Zuber
Pamela had been skeptical of Reiki, but here she describes she learned that Reiki can work well with many medical conditions.


---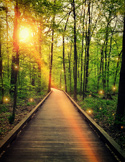 Continuing my Reiki Training
by Carolyn Chilton Casas
Carolyn recounts how the decision to continue her Reiki training created shifts in her life and presented opportunities to heal fears she had not realized she had.


---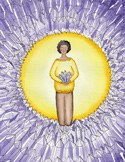 Reiki Crystal Meditation
by Kathleen L. Johnson, MA
Here, Kathleen shares her method of combining Reiki meditation with crystals, and explains the steps she has used with clients and students to receive insights and guidance.

---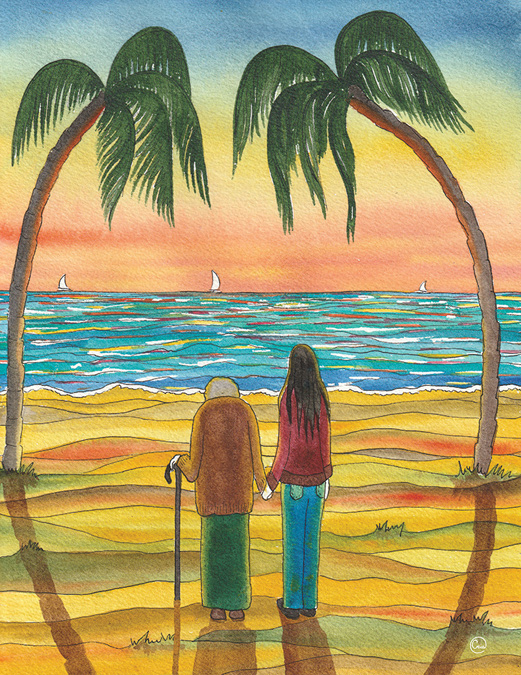 Reiki for Mom
by Shekhina von Recklinghausen
Shekhina shares how she used Reiki to help her mom through physical pain and then heal from the loss of her husband of 56 years.



---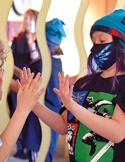 Sharing Reiki with Kids
by Rickie Freedman
In this article, Rickie shares the creative methods she uses to keep children engaged in her Reiki classes for kids; by using music, art, and special activities, she makes the learning fun.

---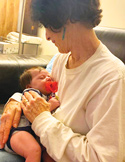 Reiki, Babies, and Lentil
by Marsha R. Drozdoff, MSW
Here, Marsha describes some of her personal experiences when sharing Reiki with babies, including a special baby named "Lentil."
---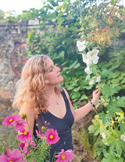 Healing with Plant Spirit Reiki
by Fay Johnstone

Here Fay shares how the vitality of plants and the healing flow of Reiki can combine to reach into the heart of what a client needs to healing.

---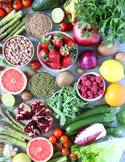 Reiki and Food—An Energetic Interplay
by Claire Johnston
Claire explains how to improve health by combining Reiki with Mrs. Takata's diet recommendations and Indian, Chinese, and Japanese traditions about food and energy.

---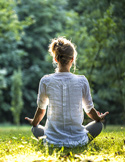 Reiki and Meditation
by Patricia A. Forde, MA, RN
In this article, Patricia explains the history and benefits of meditation and includes instruction on two kinds of Reiki meditation.


---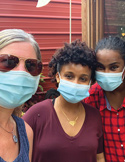 Peace, Love, and Reiki
by Jill Thiel
Jill shares her experience when the police killed George Floyd in her neighborhood and how Holy Fire® Reiki helped her feel grounded enough to help others during the chaos.


---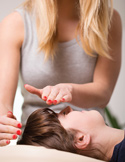 Start a Reiki Business by Letting Reiki Lead the Way!
by Pamela Allen-LeBlanc
Are you thinking of starting a Reiki business or expanding your current one? In this article, Pam explains how Reiki guided her to create a podcast.


---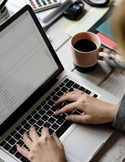 Organizing Your Computer Files
by Tammy Hilla
Here, Tammy shares a process that will make it easier for you to conduct your business electronically as you teach Reiki classes from home and save paperwork for future reference.

---
This is an exciting and valuable issue that will supply you with entertainment as well as quality information and instruction. If you have any suggestions on how the magazine could be improved, I'd be very happy to hear them.
The world is a wonderful place, filled with continual changes which bring with them a never ending supply of opportunities. May you grow in the ability to allow the wisdom of Reiki to guide how you create your life.
Love and peace to you and the world.
William Lee Rand,
President
Writers Guidelines
If you would like to write an article for the Reiki News Magazine,
please see our Writers Guidelines by clicking here.
Advertising
We are accepting some advertising in our magazine.
Learn more about advertising.