Reiki News Summer 2019
Reiki News Summer 2019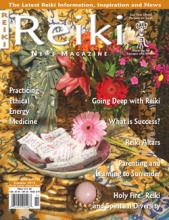 Summer 2019
Digital Version Available
Digital versions are available for online viewing only. Downloading and printing not available.
Once your purchase is complete please go to your profile page and click on the Digital
Documents tab, digital magazines are located lower down on the page.
Honoring All Reiki Schools and Lineages
The Reiki News Magazine is a 80-page full color glossy magazine containing articles on every aspect of Reiki practice written by some of the most knowledgeable and experienced Reiki people on the planet. Below is a synopsis of the current issue.
Welcome . . .
to the Spring issue of the Reiki News Magazine. Our purpose in publishing the magazine is to provide you with inspiration as well as new ideas and techniques so your practice of Reiki can be more fulfilling and beneficial - to you as well as those you treat. By calling on Reiki to guide this process and by continually searching for the very best writers and giving them the freedom and encouragement to produce their best work, we remain focused on fulfilling that purpose. Check the amazing list of articles below. This issue is both exciting and practical!
Here is a list of the articles in this issue:
---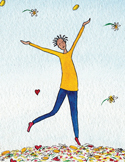 What is Success?
by William Lee Rand
Success is a topic many people think about, but what does it really mean? In this article, William explores many possible meanings, but in the end, success is a very individual experience.

---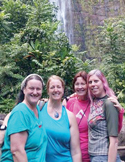 Haiku, and Holy Fire®—Retreat at the Maui Reiki Center
by Karen Caig
Photos by Karen Harrison, Kathy Milanowski, Pam LeBlanc, Joan Maute, Karen Caig
Here Karen shares highlights from her experience at a teacher retreat hosted by William Rand at the Maui Reiki Center, and includes participants' thoughts about their vacation in paradise, bonding and sharing Reiki, the many Holy Fire® III Reiki Ignitions received, and deep healing.
---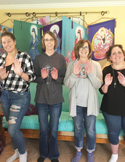 Going Deep with Reiki
by Karen K. Harrison, LCPC, LCMFT, AASECT
This article explores the potentials and drawbacks of deciding to study with a wide variety of energy healing schools versus focusing on one, such as Reiki.
---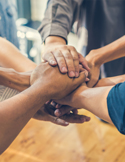 Reiki Helps with Difficult People and Situations
by Kathleen Johnson
Life can sometimes contain challenging people and situation but with the help of Reiki, it is possible to respond gracefully, to learn the lessons offered and to grow.


---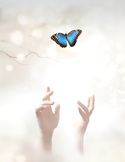 A Soul Departs
by Jennifer Brodigan
Jennifer describes how her Reiki was an integral part of the end-of-life experience she shared with her beloved father, revealing how there is beauty in the process of such a journey.

---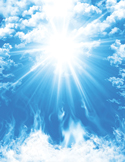 Just for Today…Gets Very Real
By Carolyn Musial
Just for today… are words from the Reiki Ideals that helped Carolyn and Fran make their way through Fran's journey with cancer by reminding them to stay present and celebrating each moment as a gift.
---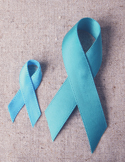 Reiki and Dissociative Identity Disorder
by Mary Spohn, Ph.D.
Mary's faith in Reiki gave her the confidence to work with a client diagnosed with Dissociative Identity Disorder. She describes how Reiki helped reduce her clients symptoms and improve her quality of life.

---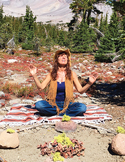 Reiki Altars
by Shekhina von Recklinghausen
Shekhina shares how she created Reiki altars for her home, office and in nature and explains how altars can be places of inspiration, strength, creativity and spiritual replenishment.

---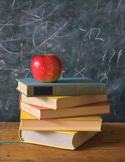 Reiki and Waldorf Education
by Johanna Hibbard
Reiki and Waldorf education entered Johanna's life. Here she discusses common points of connection between Usui Sensei's teachings and Rudolf Steiner's education philosophy, and explains how both have influenced her personally and professionally.

---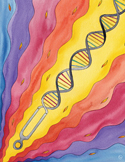 Reiki and Solfeggio Sound Healing
by David Patrick Thomas
David describes his use of Solfeggio tuning forks to facilitate healing and how he uses them with Holy Fire® III Reiki energy to enhance healing outcomes.
---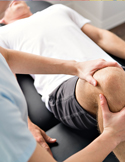 Reiki Can Improve the Work of Healthcare Practitioners
by Kris Valentine, PT, CWS, CLT
Kris explains how becoming a Reiki Master and daily use of The Original Reiki Ideals changed how she practices healthcare, and how with Reiki she is a better physical therapist.

---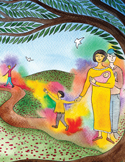 Reiki and Parenting
by Kimeiko Hotta Dover, M.Ed.
Allowing your growing children to take risks, isn't easy, but Kimeiko discovered Reiki makes the process easier. Here she shares the wisdom she's acquired as she traveled on this meaningful journey.

---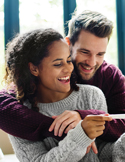 Reiki Restores Uterine Lining
by Dawn Fleming
Dawn describes how Reiki assisted her client in achieving a uterine environment conducive to successful conception.
---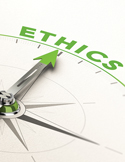 Practicing Ethical Energy Medicine
By Heidi Light
In this article, Heidi explains why the boundaries and guideline contained in a code of ethics is necessary for any professional healing practice.
---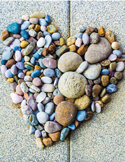 Holy Fire Reiki and Spiritual Diversity
by Jay V. Jackson
Reiki is a spiritual healing method that accepts all religions and spiritual paths. In this article, Jay explains his understanding of this philosophy and how he came to embrace it.

---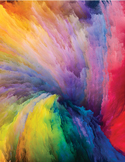 Is Your Reiki Flowing?
by Shannon Peck
Shannon describes how she moved from initially feeling Reiki energy "on" to inconsistency and doubt, explaining the role intention played in creating a powerful and consistent Reiki energy flow once again.

---
This is an exciting and valuable issue that will supply you with entertainment as well as quality information and instruction. If you have any suggestions on how the magazine could be improved, I'd be very happy to hear them.
The world is a wonderful place, filled with continual changes which bring with them a never ending supply of opportunities. May you grow in the ability to allow the wisdom of Reiki to guide how you create your life.
Love and peace to you and the world.
William Lee Rand,
President
Writers Guidelines
If you would like to write an article for the Reiki News Magazine,
please see our Writers Guidelines by clicking here.
Advertising
We are accepting some advertising in our magazine.
To learn more about how to advertise, please click here.