Reiki News Summer 2015
Reiki News Summer 2015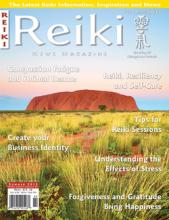 Summer 2015
Digital Version Available
Digital versions are available for online viewing only. Downloading and printing not available.
Once your purchase is complete please go to your profile page and click on the Digital Documents
tab, digital magazines are located lower down on the page. Advertisements are
out-of-date and may appear distorted or blurry but editorial material is not affected.
Honoring All Reiki Schools and Lineages
The Reiki News Magazine is a 80-page full color glossy magazine containing articles on every aspect of Reiki practice written by some of the most knowledgeable and experienced Reiki people on the planet. Below is a synopsis of the current issue.
Welcome . . .
to the Summer issue of the Reiki News Magazine. Our purpose in publishing the magazine is to provide you with inspiration as well as new ideas and techniques so your practice of Reiki can be more fulfilling and beneficial - to you as well as those you treat. By calling on Reiki to guide this process and by continually searching for the very best writers and giving them the freedom and encouragement to produce their best work, we remain focused on fulfilling that purpose. Check the amazing list of articles below. This issue is both exciting and practical!
Here is a list of the articles in this issue:
---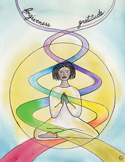 Forgiveness and Gratitude Bring Happiness
by William Lee Rand
We bring many issues with us as we come into this life, and others develop along the way. To live a happy, meaningful life, we must focus on the positive and interact with our issues in a healthy way. This article shows how to accomplish this.

---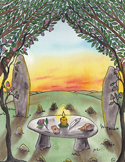 Creating a Reiki Healing Altar
by Diane Anderson
An altar is used to focus our consciousness on the sacred and connect more meaningfully to wisdom and compassion. This article describes how to create a Reiki healing altar in your home or business to support your healing journey and your work as a Reiki practitioner.
---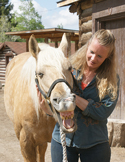 Reiki, Horses and the Language of Love: Part One
by Rose O'Connor
Reiki can be beneficial to horses, but it requires special training to achieve the best results. This article explains how to develop the ability to communicate with horses as part of the process of offering them Reiki healing sessions.

---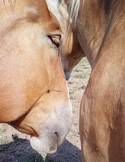 The Wind and The River are Horses
by Susan T. Blake
Horses have a special awareness of Reiki that allows them to easily understand the value it offers. In this article the author describes how a herd of horses guided her along the Reiki path.

---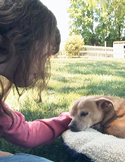 Compassion Fatigue and Animal Rescue: How Reiki Can Help
by Kathleen Prasad
Those who work with rescue animals often develop close bonds with them. If the animal doesn't recover from the abuse it has suffered or if it dies, emotional difficulties can develop for the caregiver. This article shares how Reiki can heal the healer.
---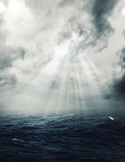 Reiki, Resiliency and Self-Care
by Kathie Lipinski, RN, MSN, CH
Life can sometimes bring stress and difficulty. When this happens, we need to be able to release the stress, focus on solutions and keep going. In this article, Kathie shows us that Reiki is a wonderful method of dealing with life's challenges.

---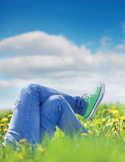 Understanding the Effects of Stress and How Reiki Can Help: Part Two
by Robin H Fuerst, BS, PharmD
In this article, Robin describes the effects of stress on the body, including the fight/flight response, and demonstrates how Reiki can heal those with stress-related illness.

---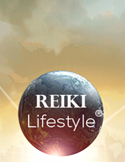 Create your Business Identity
by Colleen Benelli
In order for your Reiki business to succeed, you must follow most of the same practices that are required by all small businesses. In this article, Colleen explains the need to create a positive image of your business in the minds of your potential students and clients.
---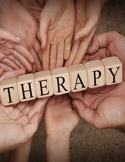 Reiki for Mental Health Professionals: Part Two
by Karen Harrison, LCPC, LCMFT, AASECT
In this article, Karen continues to show how Reiki can benefit the professional practice of mental health counselors and includes the ethical and legal issues needing consideration.

---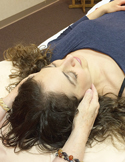 Tips for Reiki Sessions
by Judy McCracken
Over the past 27 years Judy has given 6,000 Reiki sessions. In this article she shares the practical things she has learned as well as how this experience has affected her life.

---
Reiki Stories
---
This is an exciting and valuable issue that will supply you with entertainment as well as quality information and instruction. If you have any suggestions on how the magazine could be improved, I'd be very happy to hear them.
The world is a wonderful place, filled with continual changes which bring with them a never ending supply of opportunities. May you grow in the ability to allow the wisdom of Reiki to guide how you create your life.
Love and peace to you and the world.
William Lee Rand,
President
Writers Guidelines
If you would like to write an article for the Reiki News Magazine,
please see our Writers Guidelines by clicking here.
Advertising
We are accepting some advertising in our magazine.
To learn more about how to advertise, please click here.