Reiki News Spring 2020
Reiki News Spring 2020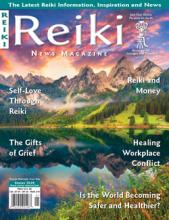 Spring 2020
Digital Version Available
Digital versions are available for online viewing only. Downloading and printing not available.
Once your purchase is complete please go to your profile page and click on the Digital
Documents tab, digital magazines are located lower down on the page.
Honoring All Reiki Schools and Lineages
The Reiki News Magazine is a 80-page full color glossy magazine containing articles on every aspect of Reiki practice written by some of the most knowledgeable and experienced Reiki people on the planet. Below is a synopsis of the current issue.
Welcome..
to the Spring issue of the Reiki News Magazine. Our purpose in publishing the magazine is to provide you with inspiration as well as new ideas and techniques so your practice of Reiki can be more fulfilling and beneficial - to you as well as those you treat. By calling on Reiki to guide this process and by continually searching for the very best writers and giving them the freedom and encouragement to produce their best work, we remain focused on fulfilling that purpose. Check the amazing list of articles below. This issue is both exciting and practical!
Here is a list of the articles in this issue:
---
Is the World Becoming Safer and Healthier?
by William Lee Rand
Many believe that conditions in the world are getting worse, however, this article explains that the facts portray a far better picture.

---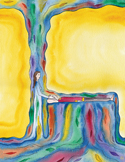 What Can You Do with Reiki Energy?
by Karen K. Harrison, LCPC, LCMFT, AASECT
Having a simple method to explain Reiki to students is important if one wants to be an effective teacher. In this article Karen describes a system that has worked for her.

---
Reiki, Your Way
by Colleen Benelli
Colleen explains that Reiki is a versatile healing method that has allowed the development of many schools and lineages. She goes on to say that Reiki works if one strictly follows the rules they were taught or if they follow the inner guidance of Reiki and develop their own style.
---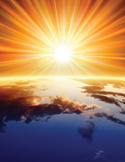 The Gifts of Grief
By Tracey Sullivan
After her mother's passing, the grief process gave Tracey appreciation for the close relationship she had shared with her. She believes that while loss in life can cause grief and pain, when viewed in a healthy way, it can create the opportunity for personal growth.
---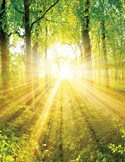 Waiting for Reiki to Step In
by Mike Kammermeyer
Mike recounts how through many medical procedures, he realized that inviting others to send Reiki made a significant improvement in his rate of healing.

---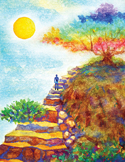 My Healing Walk with Reiki and Anxiety
by Kathy Milanowski
Kathy describes her Reiki journey to wholeness as she reconnected with all the parts of her being and left behind her 25-year relationship with anxiety.

---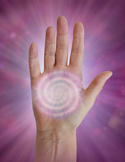 Healed Under the Radar
by Carolyn Chilton Casas
Reiki has such a strong focus on healing that it will often heal issues that one has not requested to be healed and had forgotten about. In this article Carolyn describes several of these experiences.
---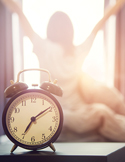 Everyday Reiki—for Reiki, Every Day!
by Kathleen L. Johnson, MA, RMT
Reiki works best and is more efficient and effective when it has become a habit which is used continually. Kathleen shares action steps instrumental in forging this special relationship with Reiki, and which continue to be an integral part of her Reiki journey.
---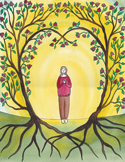 Self-Love Through Reiki
by Carolyn Musial
Reiki offers many possibilities to provide benefit. In this article, Carolyn shares how daily Reiki self-treatments shifted her towards unconditional love for herself, creating profound changes in the quality of her life.
---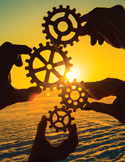 Using Reiki to Heal Workplace Conflict
by Johanna Hibbard
Conflict in the workplace can occur on a personal and on an organizational level. Johanna shares ways she has used Reiki at work to diffuse conflicts and strengthen working relationships.
---
Becoming an ICRT Licensed Reiki Master Teacher
by Pamela Allen-LeBlanc, BSc, MBA
Pamela had been a successful teaching Reiki Master for over five years and describes the benefits she received by taking part in the ICRT teacher training program.

---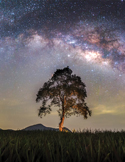 Sending Reiki to Situations
by Jeff Baird
In this article Jeff explains how Reiki can be sent to help any situation you are aware of that needs helps such as stories in the news, problems at work, traffic problems, car problems, issues with your diet or exercise program or literally anything that isn't going well.
---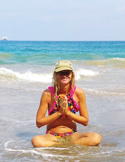 The Creative Use of Reiki
by Ewelina Bochenska
Reiki can guide us to be more creative in how we use Reiki. In this article, Ewelina explains how to do this and describes an exciting Reiki experience she had with Dolphins.
---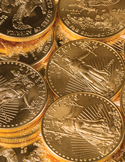 Reiki and Money
by Chellie Kammermeyer
A unexpected event led Chellie to become aware of unhealthy concepts she had about money and how deeply embedded they were. This led to her to use Reiki to replace these old beliefs with new, more productive ideas, thus making it easier and more enjoyable to achieve her financial goals.
---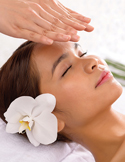 Reiki and Beauty Enhancement Procedures
by Dawn Fleming
Here Dawn describes some of the remarkable results her clients experienced through her use of Reiki to reduce pain, swelling and recovery time for those who underwent beauty enhancement procedures.
---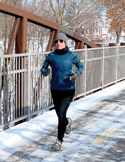 The Reiki Running Meditation
by Jill Thiel
Jill discovered that by combining Reiki, running, and meditation, she's been able to let go of toxic emotions, heal and strengthen her physical body, and channel stronger Reiki energy. She provides some tips for engaging in a Reiki Running Meditation.

---
This is an exciting and valuable issue that will supply you with entertainment as well as quality information and instruction. If you have any suggestions on how the magazine could be improved, I'd be very happy to hear them.
The world is a wonderful place, filled with continual changes which bring with them a never ending supply of opportunities. May you grow in the ability to allow the wisdom of Reiki to guide how you create your life.
Love and peace to you and the world.
William Lee Rand,
President
Writers Guidelines
If you would like to write an article for the Reiki News Magazine,
please see our Writers Guidelines by clicking here.
Advertising
We are accepting some advertising in our magazine.
Learn more about advertising.