Reiki News Fall 2023
Reiki News Fall 2023
Fall 2023
Available in Digital and Hardcopy Versions
Please use the drop-down menu to choose the version you like. Digital versions are available for online
viewing only. Downloading and printing not available. Once your purchase is complete please go to your
profile page and click on the Digital Documents tab, digital magazines are located lower down on the page.
Honoring All Reiki Schools and Lineages
The Reiki News Magazine is a 80-page full color glossy magazine containing articles on every aspect of Reiki practice written by some of the most knowledgeable and experienced Reiki people on the planet. Below is a synopsis of the current issue.
Welcome..
to the Fall issue of the Reiki News Magazine. Our purpose in publishing the magazine is to provide you with inspiration as well as new ideas and techniques so your practice of Reiki can be more fulfilling and beneficial - to you as well as those you treat. By calling on Reiki to guide this process and by continually searching for the very best writers and giving them the freedom and encouragement to produce their best work, we remain focused on fulfilling that purpose. Check the amazing list of articles below. This issue is both exciting and practical!
Here is a list of the articles in this issue:
Using Reiki to Achieve Goals
by William Lee Rand
In this article, William explains how the Holy Fire® Reiki energy can empower us to choose and achieve meaningful goals and fulfill our life purpose.

---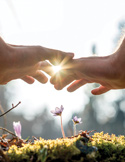 The Night My Life Changed Forever
by Laurie Antonacci
Laurie describes how Reiki blessed her during an evening Reiki Circle experience, bringing her to a healing path she now shares with others.

---
Reiki: Unwind Your Mind—Exploring the Effects of Reiki on Stress in Middle Schoolers
by Ameya Balaji
In this article, Ameya presents her research and findings on the effects of Reiki in alleviating stress for middle school students after giving 20-minute distance sessions to 30 students, ages 11–14, via Zoom.
---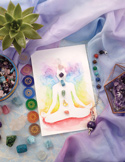 Intuitive Reiki Hand Positions
by Becky Nakashima Brooke
Becky shares two hand positions she added to her Reiki sessions based on her intuition and positive client feedback.

---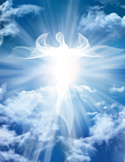 Healing with Angels
by Cara Kalnow
Cara describes how she works with her client's angels and guides to create a team of spiritual healers who work with her during Reiki sessions.

---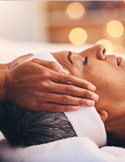 Reiki and Massage: A Synergistic Combination
by Jill Thiel
Jill completed Reiki training after receiving training as a massage therapist, and in this article, she discusses how she created a more effective healing system by combining both modalities.
---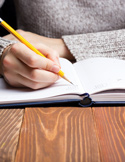 Create a Personal Reiki Practice with Five Simple Steps
by Mary Riposo, PhD
Mary discusses the importance of maintaining Reiki self-care and presents steps for staying on track with a productive Reiki practice that benefits you and your clients.

---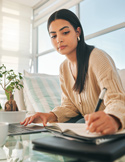 Using Reiki in Your Profession
by Maria Jewett
Maria shares nine empowering tips for incorporating Reiki into your professional life, including maintaining personal boundaries, using journals to stay grounded, using Reiki symbols during remote or in-person meetings and when responding to emails.
---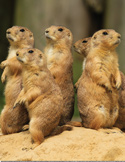 To Question Is the Answer
by Katharine Daniels
Katharine explains how asking questions during a Reiki session brings guidance, reveals hidden truths, and creates new opportunities for healing.

---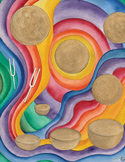 The Reiki Sound Bath
by M. Lori Torok
Lori details how sound therapy can be combined with Reiki energy to release blockages and quickly restore the body's healthy flow of life energy. She also presents steps to attune musical instruments for Reiki Sound Bath sessions.
---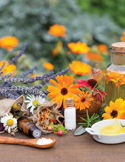 Reiki and Homeopathy
by Claudia Ruga Barbieri
Claudia, a holistic veterinary doctor, shares how she found a strengthened healing effect in her work with animals when combining Reiki with homeopathy.

---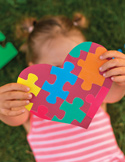 Reiki and Autism
by Monica Kamran
In this article, Monica shares her unique experiences using Reiki in her work with autistic children. She describes how Reiki promotes positive changes in the child's behavior and can benefit the other family members.
---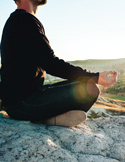 Reiki Helps Brittle Bone Disease
by Colin Johnson
In this article, Colin describes how Reiki has made him feel happier, safer, and stronger while living with a lifelong rare bone disease.

---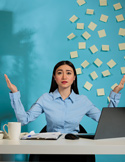 Reiki Heals Job Burnout
by Kathleen Sowada
Kathleen shares how work-related burnout led her to Reiki and her strategies to stay balanced throughout the day.

---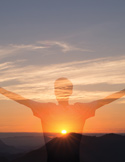 Reiki and Religious Objections
by Sharron Wright
In this article, Sharron details how she addresses religious skepticism about Reiki by listing four objections she has encountered and the responses she has composed to validate the practice of Reiki.
---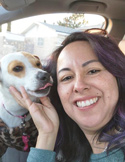 Luna's Purpose
by Tracy Searight
Tracy shares how she became a Reiki Master and worked with rescue organizations to reunite pets with their immigrant and refugee owners.

---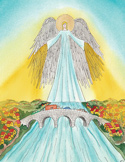 Holy Fire® World Peace Reiki Helped Me Become an Ambassador of Peace
by Austin Chen
In this article, Austin describes some surprising transformations he experienced after attending the Holy Fire® World Peace Reiki Upgrade class.

---
This is an exciting and valuable issue that will supply you with entertainment as well as quality information and instruction. If you have any suggestions on how the magazine could be improved, I'd be very happy to hear them.
The world is a wonderful place, filled with continual changes which bring with them a never ending supply of opportunities. May you grow in the ability to allow the wisdom of Reiki to guide how you create your life.
Love and peace to you and the world.
William Lee Rand,
President
Writers Guidelines
If you would like to write an article for the Reiki News Magazine,
please see our Writers Guidelines by clicking here.
Advertising
We are accepting some advertising in our magazine.
Learn more about advertising.