Tracey Sullivan
Tracey Sullivan
Primary tabs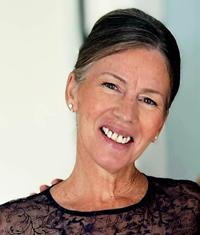 Tracey Sullivan
Reiki Master Teacher, Holy Fire® III

Teaches Holy Fire® III Reiki
Current Classes
Website: www.reikiintegration.com
Phone: (203) 927-0672
Facilitating classes in Connecticut, New York and Online.
Tracey is an Usui/Holy Fire® III Reiki Master and Holy Fire® III Karuna Reiki® Master. Tracey is also certified in Holographic Sound Healing with Paul Hubbert, Jikiden Reiki with Frank Arjava Petter, Reiki Sound Therapy with Edward Cleveland, and a Medical ReikiTM Master with Raven Keyes.
In addition to her Reiki practice, Tracey is a Nuclear Medicine Technologist where she continues to integrate Reiki by offering Reiki to staff members, patients, and family members. Tracey has been teaching Reiki to volunteers and staff members at Yale New Haven Hospital since 2014 and has also taught staff members at the Veterans Administration Hospital in West Haven, CT. She has provided many educational talks on Reiki, some for continuing education credit, to many different groups throughout the hospital and outside the hospital. The name of her practice "Reiki Integration" comes from her belief that Reiki can be integrated into all facets of life creating the foundation for healing on all levels, and especially in areas where Reiki is least likely to be found.
In September of 2011 I attended my first Reiki I class and session and the course of my life changed. I had recently experienced an emotionally traumatic event and could not find relief for the emotional and physical effects that resulted. I left that first Reiki I class a different person. I had an overwhelming feeling of peace and joy and the effects of the traumatic event seemed to have melted away. Reiki had found me in perfect timing! A month later I took Reiki II and at that point I decided I would share this with as many people as possible so I looked for the person that seemed to have the most experience teaching Reiki. Six months after my first Reiki II class I took ART/master with William Rand and shortly after, I began to teach Reiki. At that time I thought of how wonderful it would be to be a Licensed Teacher with the ICRT, but it seemed like a remote dream. Through following my guidance and instincts, I have arrived at the place that years before was a dream. I believe we always know what is right for us if we can be still and listen. Reiki has allowed me to do this in the most profound way so I continue to develop my relationship with Reiki and help others integrate Reiki into their lives.
To contact Tracey directly, use the contact tab above.
To register for a class visit Tracey's website
Online Classes
Please note, classes listed as Online maybe taught online or in person.
Please contact the teacher to verify the details.
Current Class List
Holy Fire® III - Reiki I/II
Holy Fire® III - Reiki Master
Animal Reiki I/II