Teresa Jantz
Teresa Jantz
Primary tabs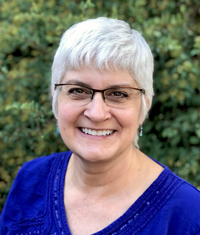 Teresa Jantz
Reiki Master Teacher, Holy Fire® III
Teaches Holy Fire® III Reiki
Current Classes
Website: www.TeresaJantz.com
Phone: (970) 903-2547
Facilitating classes in Colorado, New Mexico, Arizona, Texas and Online.
Teresa Jantz is a Licensed Reiki Master Teacher and has been teaching Reiki since 2009. She teaches Usui/Holy Fire® III Reiki, Holy Fire® III Karuna Reiki®, Usui/Tibetan Reiki and is a certified Energy Kinesiology Instructor. Additionally, she is a Crystal Reiki Master, Animal Reiki Master, and Angel Intuitive. Her other courses include "Developing Your Intuition," "Chakras and Meridians", "Developing Your Reiki Business," and "Healing Crystals," to name a few.
She has had a special interest in languages from a young age and has studied abroad in Mexico, Costa Rica, and Barcelona, Spain. Teresa also worked as an ESL teacher in Aibonito, Puerto Rico. She taught elementary school, beginning Spanish, and ESL for many years, covering kindergarten through college. She believes in lifelong learning and is passionate about helping others see Reiki as the peaceful and accepting healing energy it is.
Teresa loves to see others honor their authentic selves and enhance their spiritual growth through Reiki. She believes Reiki helps people to live in the present, which is essential to maintain stability in life. She admires how Reiki always respects free will, meets people where they are with their best life in mind, and how it impacts our world for the better. Teresa also loves animals, meditation, nature, cooking, crystals, learning about metaphysics, teaching, and hiking with her family and dog.
To contact Teresa directly, use the contact tab above.
To register for a class visit Teresa's website
Online Classes
Please note, classes listed as Online maybe taught online or in person.
Please contact the teacher to verify the details.