Susannah Spanton
Susannah Spanton
Primary tabs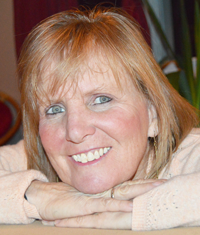 Susannah Spanton
Senior Reiki Master Teacher, Holy Fire®
Teaches Holy Fire® Reiki
Current Classes
Website: www.reikimelody.com
Phone: (215) 630-8534
Facilitating classes in Pennsylvania, New Jersey and Delaware.
Susannah Spanton is President and Founder of Reiki Melody. Susannah provides holistic opportunities for personal enrichment. Susannah's mission is to create healing opportunities, educational experiences, and inspiration for wellness that is respectful and honors people for who they are!
Susannah is a Reiki Master teacher, Bio-Energy practitioner and international trainer, life coach, drummer, poet, and author. As a Reiki Master teacher since 1998 Susannah has taught Reiki to hundreds of students, provided Reiki for hospice clients for several years, in addition to providing sessions to many clients at Shanachie Studio in Brookhaven PA. Susannah provides training in the healing arts throughout the United States, Canada, The Virgin Islands and Europe.
To contact Susannah directly, use the contact tab above.
To register for a class visit Susannah's website
Online Classes
Please note, classes listed as Online maybe taught online or in person.
Please contact the teacher to verify the details.