Peggy Gaines
Peggy Gaines
Primary tabs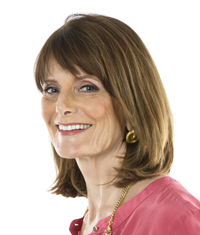 Peggy Gaines
Reiki Master Teacher, Holy Fire® III

Teaches Holy Fire® III Reiki
Current Classes
Website: www.MeditationandReiki.com
Phone: (305) 609-4433
Facilitating classes in Florida, New York, the US Virgin Islands, and Online.
Hi, I'm Peggy Gaines and I live in sunny Miami, Florida. The beautiful white sand, blue ocean and myriad of palm trees make a great place to live (especially in the winter!). But even in Paradise a little rain must fall. The rain for our family came when my son was diagnosed with a malignant brain tumor. As challenging as the situation was, meditation and Reiki were instrumental in helping us weather that storm.
I decided to make Reiki a part of my life and became a Reiki Master in 2012 through the International Center of Reiki Training where I took classes from William Rand and Laurelle Gai. I love teaching Reiki and sharing this amazing gift with others.
I've also been meditating over 20 years and am certified as a Clinical Meditation Specialist. When I teach meditation for stress reduction, I introduce my clients to the healing energy of Reiki. As a nurse, I really appreciate the holistic benefits of Reiki as complementary medicine.
I've learned a lot on my journey of life, especially during the time my son was sick.
I took some of the lessons I learned along the way and published a little book. It's entitled: ¾ Full: Blessings from a New Perspective.
I invite you to come join me for a Reiki class and get a new perspective. I live in Coconut Grove, Florida with my husband Michael.
To contact Peggy directly, use the contact tab above.
To register for a class visit Peggy's website
Online Classes
Please note, classes listed as Online maybe taught online or in person.
Please contact the teacher to verify the details.
Current Class List
Holy Fire® III - Reiki I/II
Holy Fire® III - Reiki Master
Holy Fire® III - Karuna Master