Patricia Lane
Patricia Lane
Primary tabs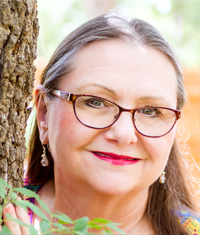 Patricia LaDale Lane
Reiki Master Teacher, Holy Fire® III

Teaches Holy Fire® III Reiki
Current Classes
Website: www.sacredspacesbypatricia.com
Phone: (817) 366-0772
Facilitating classes in Texas and Online.
Is Reiki calling to you?
I invite you to answer that call.
Whether you are called to Reiki for it's relaxation and healing benefits, have the inner knowing that you want to become attuned to Reiki, or are seeking advanced classes to begin to teach Reiki, The Licensed Master Reiki Teachers at the International Center for Reiki Training are here to help you on your journey in all things Reiki related.

My name is Patricia Lane and I retired form the Corporate world 2 years ago to answer my own calling on a deeper level and pursue my passion for sharing Reiki by meeting others wherever they are on their path.
I discovered Reiki after a stroke at age 53 which left me fragile. The path to recovery was long and frustrating and it left me with many unanswered questions. I began to search for a holistic practice to help me heal mentally, emotionally, physically, spiritually, and energetically. Reiki answered that call and after spending a few years with Reiki, I knew I wanted to share this gentle, loving way of living with others. I begin teaching Reiki 9 years ago.
Along the way I wrote a book about my healing journey, obtained a Bachelor's degree in Metaphysics, and began to work with crystals.
My book, "The Angel's Orchestra - A Little Book about a Big Spiritual Journey" tells the story of my journey around healing from a stroke with debilitating fatigue and receiving Divine guidance to mentor and teach other women to take control of their energy and their lives.
Reiki helped me to heal and it continues to do so. Possibilities and dreams began to come into my life as I began to get stronger and more clear about what brought fulfillment and joy into my life. I decided the best way to continue to teach on the level I wanted to teach at was to enter The Licensed Master Reiki Teacher program and become a LRMT with the International Center for Reiki Training.
I teach Animal Reiki I & II, Animal Reiki Master, Holy Fire® III Reiki I & II, Holy Fire® III Master Reiki and Holy Fire® III Karuna® levels of Reiki.
I can be reached at my website www.sacredspacesbypatricia.com,
my email patricialadalelane@yahoo.com or my
Facebook page https://www.facebook.com/patricialadalelane.
Current Class List
Holy Fire® III - Reiki I/II
Holy Fire® III - Reiki Master