Patricia Forde
Patricia Forde
Primary tabs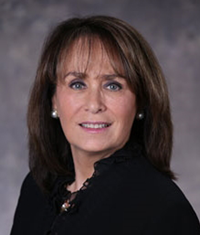 Patricia A. Forde
Reiki Master Teacher, Holy Fire® III

Teaches Holy Fire® III Reiki
Current Classes
Website: www.mindhealinginstitute.com
Phone: (305) 606-2050
Facilitating classes in Florida, Missouri, Ireland and Online.
Patricia A. Forde, MA, RN, brings a unique combination of experience and expertise to her work promoting the vitality, resilience, productivity and creativity of individuals and organizations. While enjoying a career with several Fortune 500 retail corporations, Pat was confronted with a series of tragedies in her own family, which added the role of caregiver to her already busy schedule as executive and mother.
In an effort to better appreciate the challenges that face persons with disabilities and their caregivers, Pat augmented her undergraduate degree in business with Master level studies in health care and aging (Gerontology). Then she furthered her knowledge base by adding her RN license, ultimately switching careers.
While working as a hospital-based nurse, Pat integrated her personal practice of Reiki, meditation, relaxation, mindfulness, yoga, behavioral kinesiology and other wellness techniques, in into her contacts with patients and associates. For the past 12+ years, since completing her training as a Nurse Meditation Specialist, she has brought her practice to corporate, healthcare and wellness settings ranging from homeless shelters to rehabilitation agencies to private clubs. Pat says that her service to persons who are homeless, especially those who are suffering from co-occurring disorders with or without the support of family, friends or other caregivers was transformational.
Pat's continuing interest in persons in stress and distress and their caregivers propelled her to become a Certified Yoga Therapist, Reiki Master and an Acceptance, Commitment Therapy (ACT) practitioner. She has observed first-hand the healing power of these techniques, especially mindful meditation and Reiki in cases of trauma, stress and emotional pain.
For two years, Pat augmented her personal connection with persons in distress and recovery from substance use disorders by hosting a weekly web-based mutual help meeting under the auspices of IN THE ROOMS®, the global recovery community. Regular attendees signed on from throughout the United States and as far away as Ireland, Germany, Thailand and Australia.
Pat is the Founder of the MindHealing Institute® and she regularly teaches and consults in the areas of Reiki, meditation, relaxation, stress reduction and ACT. First and foremost, her true passion is Reiki.
Pat splits her time between Florida's Miami and Palm Beaches and makes an annual visit to Ireland. In her spare time, she is a fiber and watercolor artist, enjoying nature and the company of her husband, clinical psychologist Dr. Paul Ahr, her adult daughters Victoria and Tricia and her Yorkshire Terrier Brea.
To contact Patricia directly, use the contact tab above.
To register for a class visit Patricia's website
Online Classes
Please note, classes listed as Online maybe taught online or in person.
Please contact the teacher to verify the details.
Current Class List
Holy Fire® III - Reiki I/II
Holy Fire® III - Reiki Master
Holy Fire® III - Karuna Master
Animal Reiki I/II
Animal Reiki Master