Mary Fielder
Mary Fielder
Primary tabs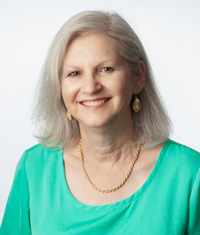 Mary Fielder
Reiki Master Teacher, Holy Fire®
Teaches Holy Fire® III Reiki
Current Classes
Website: www.thereikiplace.us
Phone: (719) 314-5974
Facilitating classes in Colorado Springs, CO, Atlanta, GA, Chattanooga, TN, and Online.
Hi, I'm Mary and I'm a Licensed Reiki Master Teacher and full time Holistic Health Practitioner specializing in classical Homeopathy. As such my focus is on the health of mind, body and spirit, realizing that when one part of us is sick or hurting it affects our whole being on every level. Likewise, as we heal one part of ourselves we heal our whole being... and sometimes that healing is so powerful that it reflects back into our family lineage as well, kick starting healing for other members of our family. Reiki is an important part of my protocol for healing because it lifts us up out of depression, out of pain and out of anxiety. Reiki soothes the soul. The ICRT Reiki teaching curriculum is a wonderful way to experience your own personal healing journey and prepare you to help so many others. And with the incorporation of the Holy Fire® and World Peace Reiki energies, we now have a beautiful tool for healing not just ourselves, not just each other, but the whole world.
I never stop being amazed at the power of Reiki. I have witnessed many healing moments through the gift of Reiki in myself and others. Some of my favorite healing moments have occurred in the classroom where I watch students transform themselves. I love to witness their progression from a Reiki level I practitioner to a Reiki Master, standing in their Reiki power, and I like to follow their stories as they take Reiki out into the world giving to friends, loved ones and for some, building their Reiki practice.
When you take a Reiki class with me you will benefit from my breadth of experience as a holistic healer. Whenever time allows I love to share with you tips and tricks from my business practice, healing with crystals, singing bowls, and tuning forks. In every class I teach you how to fine tune your own energy and manage being an empath, and I try to find time to look at the science.
To contact Mary directly, use the contact tab above.
To register for a class visit Mary's website
Online Classes
Please note, classes listed as Online maybe taught online or in person.
Please contact the teacher to verify the details.
Current Class List
Holy Fire® III - Reiki I/II
Holy Fire® III - Reiki Master
Animal Reiki I/II