Mary Fielder
Mary Fielder
Primary tabs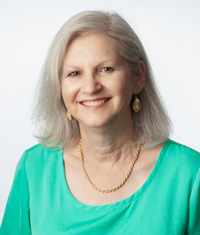 Mary Fielder
Reiki Master Teacher, Holy Fire®
Teaches Holy Fire® III Reiki
Current Classes
Website: www.thereikiplace.us
Phone: (719) 314-5974
Facilitating classes in Colorado Springs, CO, Atlanta, GA, Chattanooga, Tennessee, and Online.
Hi, my name is Mary and I never stop being amazed at the power of Reiki. I have witnessed many healing moments through the gift of Reiki in myself and others. Some of my favorite healing moments have occurred in the classroom where I watch students transform themselves and I like to follow their stories as they take that Reiki out into the world. Those that stay in touch let me know what they are witnessing through their gift of Reiki and how they are helping friends, loved ones and clients. I love the moment when my students receive their first experience with Reiki on day one of the Level 1 and 2 training and we experiment a little bit with the Reiki energy before we practice giving each other Reiki treatments. There are always one or two students who doubt they will receive the gift of Reiki and they are always pleasantly surprised to find that their Reiki flows just as freely as everyone else's. It's a magical moment.
I hold classes in my Reiki classroom, which is in my home. Before I started my Reiki practice I was employed as a Space Systems Analyst where I learned a lot about the science of the universe. So I like to add in a dash of science to the standard Reiki curriculum because it is fun and interesting and it gives people a tangible basis when they are talking to others about how Reiki works and why it works.
I have a full time healing practice. I am a Holistic Health Practitioner with multiple certificates in various modalities. Notably I have a PhD in Holistic and Natural Health and Healing from the University of Natural Health in Indiana and I am a certified Biofield Tuning Practitioner. My primary modality is Reiki and I combine that with Spiritual and Holistic Counseling and sound therapy in the form of tuning forks and singing bowls. I am also an intuitive and I read the Tarot and Oracle cards. Sometimes we pass cards around at the beginning of a Reiki class and just break the ice that way. My Sacred Geometry cards are especially popular with students.
I am currently licensed for Reiki levels 1&2 and Master and working on my license for Karuna Reiki® which will be complete mid 2021. I am a Holy Fire® III Karuna Reiki® teacher. I took my Karuna Reiki® training with William Rand in Japan on Mt. Kurama where Usui Sensei received his gift of Reiki so it was a very special time for me. The Holy Fire® Karuna energies are very powerful, loving and kind. Since upgrading from traditional Usui Reiki to Holy Fire® Reiki I haved noticed a considerable increase in the Reiki energy that flows through me. Usui/Holy Fire® Reiki is a wonderful energy to teach, to give and to receive because it is deeply healing. It knows just what you need and inspires you to become a better version of yourself. I continue to evolve through this process myself and I hope it never ends.
To contact Mary directly, use the contact tab above.
To register for a class visit Mary's website
Online Classes
Please note, classes listed as Online maybe taught online or in person.
Please contact the teacher to verify the details.