Kris Valentine
Kris Valentine
Primary tabs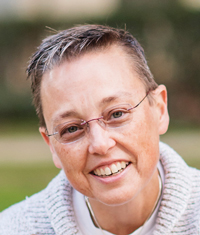 Kris Valentine
Reiki Master Teacher, Holy Fire® III

Teaches Holy Fire® III Reiki
Current Classes
Website: www.krisdvalentine.com
Phone (936) 329-5598
Facilitating classes in Texas and Online.
Kris Valentine is an Usui/Holy Fire® III Reiki Master Teacher and practitioner as well as a physical therapist in the Dallas, Texas area. She became a physical therapist in 1992, a Certified Wound Specialist in 2006, and to become a better physical therapist, became a Reiki Practitioner in 2010.
To contact Kris directly, use the contact tab above.
To register for a class visit Kris' website
Online Classes
Please note, classes listed as Online maybe taught online or in person.
Please contact the teacher to verify the details.
Current Class List
Holy Fire® III - Reiki I/II
Holy Fire® III - Reiki Master
Holy Fire® III - Karuna Master