Jerry Mikutis
Jerry Mikutis
Primary tabs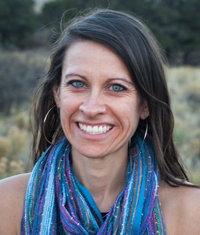 Jerry Mikutis
Reiki Master Teacher, Holy Fire® III
Teaches Holy Fire® III Reiki
Current Classes
Website: www.jerrymikutis.com
Facilitating classes in Illinois, Indiana and Online.
I am a Reiki and yoga teacher in Chicago. I am thrilled to connect with you on your Reiki journey. Reiki has been a huge part of my life since 2010. It began with a curiosity of exploring the psychic realms in a safe way as well as bringing myself a sense of peace, calm, self acceptance and love for myself and all living things.
When I teach Reiki, I have a deep feeling that I'm doing my soul's work, showing people how easy it is to connect to a wonderful and loving vibration. I'm always amazed when my students share with me their experiences with Reiki and what a transformative vehicle it is for them in their own unique ways. While I am so grateful for the chance to teach and share Reiki, I realize it's more of allowing Reiki to work through me in service of others. We are all connected to each other beyond measure.
I have a logical, science minded background with a bachelor's degree in mechanical engineering and a master's in child development, which has framed how I view and relate to Reiki and the subtle and mystical realms through a structured framework.
In addition to Reiki, I am enthralled with yoga, crystals and astrology. I weave in those concepts in my Reiki, yoga and crystals classes as well as in my weekly meditations and healing circles.
I look forward to connecting with you on your path to a happier and more whole you through the higher realms of consciousness of peace, joy and love.
Current Class List
Holy Fire® III - Reiki I/II
Holy Fire® III - Reiki Master