Dianne Thomas
Dianne Thomas
Primary tabs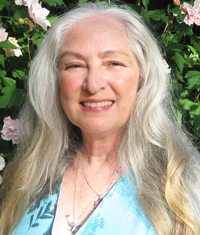 Dianne Thomas
Senior Reiki Master Teacher, Holy Fire® III

Teaches Holy Fire® III Reiki
Current Classes
Website: www.5dreikiclasses.com
Day Phone (843) 297-2468
Facilitating classes in Alabama, Florida, North Carolina, South Carolina, Tennessee and Online.
It is a wonderful honor to be part of the 'family' at ICRT. My Reiki path began in 2001 when I found Laurelle Gaia's class on this website and received Reiki I & II at the only class she taught in South Carolina. In 2002, Laurelle and Michael came back to teach us the Masters class on Folly Beach, the same month that my husband Ken and I acquired our new home, The Pink Dolphin.
We opened our doors and our hearts as a Bed & Breakfast and Reiki Healing Center in 2003. Dolphins are intuitive healers, with a joy for life that openly reaches out to others. Pink is the color of the Heart. And so, The Pink Dolphin brings this sense of love and joy to all who choose to enter.
Teaching Reiki is like helping someone clear the path to their heart and the love within. Reiki fills that deep void and brings us to a wholeness of being. I received Karuna Reiki Master training from Laurelle at Sedona in 2004; and became licensed with the Center in 2008.
To contact Dianne directly, use the contact tab above.
To register for a class visit Dianne's website
Online Classes
Please note, classes listed as Online maybe taught online or in person.
Please contact the teacher to verify the details.
Current Class List
Holy Fire® III - Reiki I/II
Holy Fire® III - Reiki Master
Holy Fire® III - Karuna Master