Bryce Goebel
Bryce Goebel
Primary tabs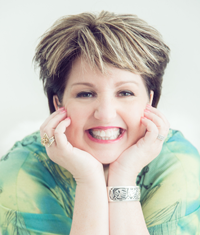 Bryce Goebel
Reiki Master Teacher, Holy Fire® III
and ICRT Mentor Teacher
Teaches Holy Fire® III Reiki
Current Classes
Website: www.AReikiPlace.com
Phone: (704) 654-7070
Facilitating classes in North Carolina, Georgia, Tennessee, Virginia and Online.
Bryce is an Usui Reiki and Usui/Holy Fire® Karuna Reiki® Master Teacher with over 35 years of experience in energy healing. She spent over 20 years as a Software Engineer and Project Manager before leaving the corporate world to pursue her Reiki passion on a full-time basis. Bryce is an Intuitive, Animal Communicator, Sound Healer, Empowerment Coach and Facilitator. She brings all of these skills into her Reiki classes. She offers Reiki I and II, Advanced Reiki Training, Reiki Master, Karuna Reiki® and Animal Reiki. She leads programs in Stress Management, Empowerment, Sound Healing, and personal Life Transformation. Bryce facilitates monthly Reiki introductions and student shares, community clinics, wellness workshops, and animal Reiki events.
My Story
I've been working with energy since I was a child. I intuitively knew when a person or animal wasn't feeling well and would place my hands on them. After a few minutes, I could feel they were improving. In 2008, I began looking for a way to help my Rottweiler Jasmine. She wasn't feeling well and nothing we tried was working. I prayed for an answer. One evening the word "REIKI" popped into my head. I had no idea what it meant, so I researched it on the internet. I was lucky enough to find the International Center for Reiki Training (ICRT) website. I immediately felt that I'd come home. The more I read, the more excited I was to learn about Reiki. I quickly found a class being offered locally. Not long after, I began having dreams of red rocks. More research led me to Sedona, where I trained with Laurelle Gaia and Michael Baird to receive my Usui/Tibetan Reiki Master certification. I had no intention of becoming a teacher. I only wanted more tools to help myself and my family in their healing.
Shortly afterwards, I had people ask me to teach them. I was terrified! I trusted in Reiki and it led me through the class. Reiki opened up a new world of personal and spiritual growth for me. I remember thinking one day "if only there was a place to do Reiki near my home." And that's how A Reiki Place was born. With Reiki, I began to reclaim those parts of myself that had been forgotten. I realized I was living my life to make others comfortable, even though it wasn't in alignment with my beliefs. Simply put, I was slowly dying in the corporate world. In April 2013, I suffered a massive anxiety attack at work. I thought it was a heart attack. It became a wake-up call. I prayed and began to trust in God and Reiki to help me with an exit strategy. It was time to live my live as authentically as I could. The exit happened sooner than expected. In March 2014, I was laid off from my job and parted ways with corporate America. I could feel the energetic shackles being removed as I walked out of the building. It was time to fly.
All things happen for a reason. In February 2014, I was guided to register for Karuna Reiki® training in April. The week I left for training Holy Fire® Reiki was introduced to the public. I received ignitions to Holy Fire® the following weekend. The class changed my life. I noticed an immediate difference in the Reiki energy. My connection to Reiki is much deeper now. I didn't think it was possible. Holy Fire® healed religious traumas. It helped me claim all the parts that are uniquely me. It gave me the courage to follow my heart and pursue my sacred mission. It strengthened my Reiki path. It deepened my connection with God, Jesus and Angels. It supported me through the passing of my Dad in May 2015. It has shown me the importance of personal growth and self-care. I now claim all the gifts God gave me as a child. I use my Intuition to help others on their healing and transformational path. I'm a bridge between animals and their human caretakers. I show others the way out of an unbalanced, unhealthy life to one of peace and serenity. Reiki has supported me in the journey to become whole and complete.
Teaching and facilitating Reiki classes and transformation programs is my passion. For me, the relationship between student and teacher is sacred. I love being part of the ICRT because I've received the training and support to offer comprehensive, quality classes to others. My training is fun and experiential. The best teacher of Reiki IS Reiki. Our time together will deepen your Spiritual path, and strengthen your relationship with the most important person in the world – YOU.
To contact Bryce directly, use the contact tab above.
To register for a class visit Bryce's website
Online Classes
Please note, classes listed as Online maybe taught online or in person.
Please contact the teacher to verify the details.