Arthur Baird
Arthur Baird
Primary tabs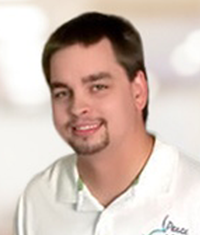 Arthur Baird
Reiki Master Teacher, Holy Fire® III
Teaches Holy Fire® III Reiki
Current Classes
Website: www.reikiclasses.com
Phone: (928) 204-1216
Facilitating classes in Arizona and Online.
Arthur Baird has been around Reiki his whole life and began his official training at the age of 11. He has been a Usui Reiki Master since 2006 and a Karuna® Reiki Master since 2008. Arthur is now a Holy Fire 3 Karuna Reiki®, Reiki Drumming and ReikiSonics® Teacher and Reiki Crystal Healing Practioner.
Arthur has been a guest lecturer at Arizona State University and a presenter at the International Reiki Retreat.
He currently lives and spends almost all his time in Sedona, AZ with his wife and two children.
To contact Arthur directly, use the contact tab above.
To register for a class visit Arthur's website.
Online Classes
Please note, classes listed as Online maybe taught online or in person.
Please contact the teacher to verify the details.