April Walker
April Walker
Primary tabs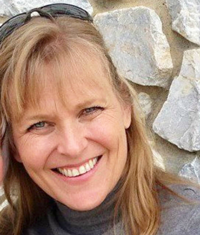 April Walker
Reiki Master Teacher, Holy Fire® III

Teaches Holy Fire® III Reiki
Current Classes
Website: www.aprilwalker.com
Facilitating classes in California, South Carolina and Online.
Hello, you beautiful soul, I am April. I have been teaching Reiki for almost 20 years. I was fortunate to discover Reiki when I was struggling with health issues and I have found Reiki classes to be powerful tools for healing and spiritual growth. I am an intuitive with broad experience in Natural Energy Healing Modalities as well as teaching Health Psychology and Child Development at a college. I have also been involved in hospital wellness programs. My academic background includes a MA in Human Development. I enjoy my full-time healing practice and I love to travel and teach. You are welcome to join me for destination classes near Yosemite, California as well as classes in Modesto, California, South Carolina and online. You may also visit me for private sessions in my offices in Modesto and Sonora, California or via Zoom.
If you are interested in having me teach Reiki classes in your area, please reach out and I will do my best to come to you or offer your group an online class.
The Reiki Classes I teach are:
♡ Reiki I and II
♡ Advanced Reiki Training
♡ Reiki Master
♡ Karuna Reiki®
♡ Animal Reiki
These are the foundation of my work.
Other classes I teach:
♡ Crystal Reiki
♡ Deepening Your Reiki Practice / Internship Program
♡ Empath Healing Program
♡ Introduction to Muscle Testing
♡ Introduction to Pendulum Dowsing
♡ Kids Reiki
I facilitate a free monthly online Reiki share. You can sign up here: https://mailchi.mp/aprilwalker/free-reiki-share
I look forward to meeting you!
To contact April directly, use the contact tab above.
To register for a class visit April's website
Online Classes
Please note, classes listed as Online maybe taught online or in person.
Please contact the teacher to verify the details.
Current Class List
Holy Fire® III - Reiki I/II
Holy Fire® III - Reiki Master
Holy Fire® III - Karuna Master
Animal Reiki I/II