Folding Reiki Stool
Folding Reiki Stool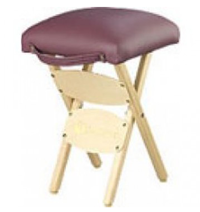 Due to high demand for raw materials and
lumber, production and estimated delivery is 8 weeks.
Exact shipping will be emailed to the customer once we receive this information.
These Reiki/Massage Stools in matching color and vinyl are the perfect complement to your table. The top measures 13 x 13 inches and is 19 inches high. Folds flat for easy carrying, and weighs less than 5 pounds.


Black Mystic Blue Marie's Beige Vanilla Creme
Price includes shipping and handling.

Stool can be shipped to the lower 48 states only.