Reiki News Winter 2022
Reiki News Winter 2022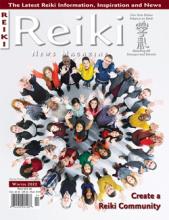 Winter 2022
Available in Digital and Hardcopy Versions
Please use the drop-down menu to choose the version you like. Digital versions are available for online
viewing only. Downloading and printing not available. Once your purchase is complete please go to your
profile page and click on the Digital Documents tab, digital magazines are located lower down on the page.
Honoring All Reiki Schools and Lineages
The Reiki News Magazine is a 80-page full color glossy magazine containing articles on every aspect of Reiki practice written by some of the most knowledgeable and experienced Reiki people on the planet. Below is a synopsis of the current issue.
Welcome..
to the Winter issue of the Reiki News Magazine. Our purpose in publishing the magazine is to provide you with inspiration as well as new ideas and techniques so your practice of Reiki can be more fulfilling and beneficial - to you as well as those you treat. By calling on Reiki to guide this process and by continually searching for the very best writers and giving them the freedom and encouragement to produce their best work, we remain focused on fulfilling that purpose. Check the amazing list of articles below. This issue is both exciting and practical!
Here is a list of the articles in this issue: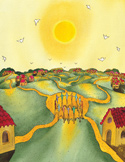 Create a Reiki Community
by William Lee Rand
Working with other Reiki practitioners to share Reiki with each other and promote Reiki in your community can be a joyful experience that provides many benefits.

---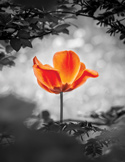 Healing Ancestral Trauma with World Peace Reiki
by Karen Caig
In this article, Karen discusses how the World Peace Reiki upgrade helped her heal ancestral trauma and shares several healing techniques that have worked for her.

---
The Inner Voice and the World Peace Card Meditation
by Lesa Mullins
In this article, Lesa discusses the origin of the World Peace Crystal grid and shares unique, energetic experiences when she began monthly group World Peace Card Meditation events.
---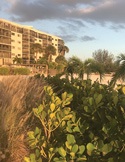 My Reiki Miracle
by Pamela Bronner
Pamela shares how while on vacation, she received a medically diagnosed CT scan showing the possibility of a cancerous mass on her spleen, but after receiving many Reiki sessions, an MRI showed the mass was gone!
---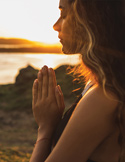 Learning Reiki Helped Me Heal My Life
by Tracy Searight
Tracy takes us on her Reiki journey, which began when the passing of her younger sister left her family in shock, pain, and crisis.

---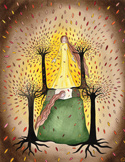 Time Travel with Reiki
by Rebecca Bradley, LMSW
In this article, Rebecca describes her experiences using distance Reiki to heal past traumatic life events and also explains how you can do the same.

---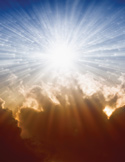 Reiki and Spiritual Direction
by Sheryl Wells
Sheryl combines the practice of Holy Fire® Reiki with Spiritual Direction, explaining how the components of deep listening, comfort with silence, and contemplative approach add depth and intensity to her Reiki techniques.
---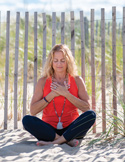 Breathing Energy Into Your Reiki Practice
by Rose Wippich
Rose describes how integrating breathwork into your Reiki practice can enhance your Reiki energy and healing process.

---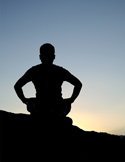 How Reiki and Belief Healed My Sciatica
by David Patrick Thomas
David shares the importance of having a firm belief in the healing power of Reiki, a practice he resumed to overcome sciatica pain when other treatments failed.

---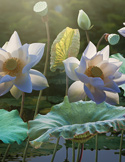 Reiki for Mal de Debarquement
by Judy Camblor
Judy discusses her Reiki experiences with a client suffering from a rare medical condition and shares her successful treatment method.

---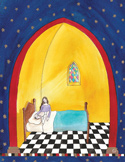 Reiki and the Sacred End of Life
by Kristine A. Masopust
Kristin recounts cultivating a lifelong relationship with her great-uncle despite varying religious and spiritual beliefs and shares how Reiki guided her along their path of loving connection.
---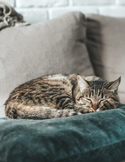 Supporting an Animal Companion at the End of Life
by Carolyn Chilton Casas
Carolyn recounts how Reiki was a part of her beloved cat Roo's life and guided the choices made when he eventually became ill and transitioned.

---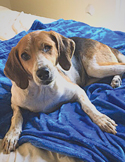 Animal Communication During Veterinary Treatment
by Shannon Cutts
Shannon describes her work as a Reiki animal communicator and provides two case studies illustrating her rewarding work.

---

This is an exciting and valuable issue that will supply you with entertainment as well as quality information and instruction. If you have any suggestions on how the magazine could be improved, I'd be very happy to hear them.
The world is a wonderful place, filled with continual changes which bring with them a never ending supply of opportunities. May you grow in the ability to allow the wisdom of Reiki to guide how you create your life.
Love and peace to you and the world.
William Lee Rand,
President
Writers Guidelines
If you would like to write an article for the Reiki News Magazine,
please see our Writers Guidelines by clicking here.
Advertising
We are accepting some advertising in our magazine.
Learn more about advertising.