Reiki News Winter 2018
Reiki News Winter 2018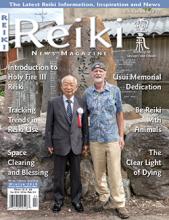 Winter 2018
Digital Version Available
Digital versions are available for online viewing only. Downloading and printing not available.
Once your purchase is complete please go to your profile page and click on the Digital
Documents tab, digital magazines are located lower down on the page.
Honoring All Reiki Schools and Lineages
The Reiki News Magazine is a 80-page full color glossy magazine containing articles on every aspect of Reiki practice written by some of the most knowledgeable and experienced Reiki people on the planet. Below is a synopsis of the current issue.
Welcome . . .
to the Fall issue of the Reiki News Magazine. Our purpose in publishing the magazine is to provide you with inspiration as well as new ideas and techniques so your practice of Reiki can be more fulfilling and beneficial - to you as well as those you treat. By calling on Reiki to guide this process and by continually searching for the very best writers and giving them the freedom and encouragement to produce their best work, we remain focused on fulfilling that purpose. Check the amazing list of articles below. This issue is both exciting and practical!
Here is a list of the articles in this issue:
---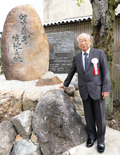 Usui Sensei Birthplace Memorial
by William Lee Rand

Usui Sensei was born in the village of Taniai, and up until recently, there was no monument at this location to honor him as the creator of Usui Reiki Ryoho. This article explains the history of this new monument and describes the unveiling ceremony.
---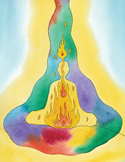 Introduction to Holy Fire® III Reiki
by William Lee Rand
This article explains the history of Holy Fire Reiki and describes the features and incredible energy of Holy Fire® III Reiki.


---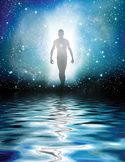 Reiki Journey Techniques
by Colleen Benelli and Robyn Benelli

Journeying is a shamanic technique of discovery that can provide insight, healing and empowerment. In this article, authors explain how Reiki can be used to enhance the benefits of this ancient practice.
---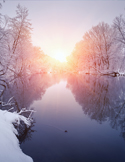 Intuitive Flow
Stories of Reiki-Blended Healings
by Laura K. Cowan

Laura describes how she has achieved remarkable healing results for her clients by combining Reiki with other healing methods including sound healing, spirit guides and angels, shamanism, mediumship, dream symbolism and storytelling.
---
Working with Chakras in Your Reiki Practice
by Claire Johnston

Chakras are energy centers in and around the body which play a vital role in one's health and well-being. In this article, Claire describes Reiki techniques she developed to heal and balance these important energy centers.
---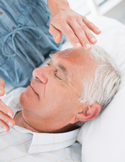 How Long Will It Take to Heal?
by Dawn Fleming

In this article, Dawn describes how she answers this question and includes insights from her healing practice including the four states of healing.
---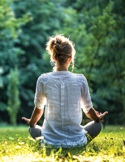 Spirit Attachment Release of Family Members and Close Friends
by Evelyn King

In this article, Evelyn explains how spirit attachments can cause debilitating problems and describes her experience in releasing several family spirits from herself and the benefits she received from this process.
---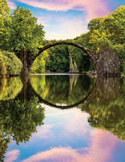 A Bridge of Love with Reiki
by Deborah O'Brien

Here Deborah shares interesting details from her life story including how she discovered Reiki, how it blessed her with a stronger link to God's wisdom, healed critical life issues as they came up, including situations with her mother, and helped with her mother's transition.
---
The Clear Light of Dying
by Ann Hyland

In this article, Ann shares her heartfelt work in a hospice in which she uses Reiki to comfort those who are dying and assists them in transitioning into the next world.
---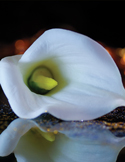 Death, Birth and Beyond
by Angela Deschesne

In this article, Angela shares how she sent distant Reiki to her dying grandmother at the same time she gave herself Reiki while giving birth to her son.
---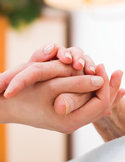 Reiki's Place in Cancer Care
by Kristen Nicastro, RN, OCN

Here Kristen shares her experience as a nurse in an oncology unit and how Reiki has been highly effective in treating the side effects and emotional aspects of cancer.
---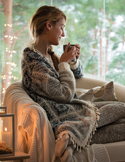 Space Clearing and Blessing
by Karen Harrison, LCPC, LCMFT, AASECT

Your home, workplace or other areas can become adversely affected by negative and stagnant energy. In this article, Karen explains how to check the energy in any space and use Reiki to clear and bless the area, thus transforming it into a welcoming place of beauty, peace and healing.
---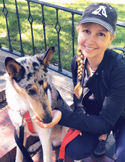 Be Reiki with Animals
by Kathleen Prasad

Animals perceive life energy to an extraordinary extent and understand Reiki better than most Reiki practitioners. Kathleen describes how Animal Reiki meditation practice can bring being into your day of doing in a conscious way that will transform and heal your life and the lives of the animals we love.
---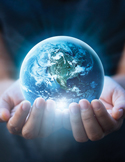 Mother Earth in the Reiki Session
by Kathleen L. Johnson

Earth loves and nurtures us and is our life-giving home. In this article, Kathleen explains why it is essential that in our Reiki sessions, as well as in life, we acknowledge and thank Mother Earth for the beautiful environment she provides for us.
---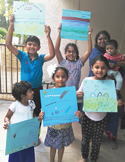 Using Scrapbooking to Teach Children Reiki
by Himani Jain

Scrapbooking is an enjoyable hobby and, in this article, Himani explains how she created a Reiki scrapbook and used it to explain Reiki to the principle of her daughter's school and get permission to teach Reiki and scrapbooking to the school children. This article also includes a description of scrapbooking basics.
---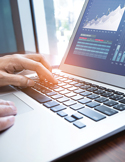 Tracking Trends in Reiki Use
by Kay Adkins

In this article, Kay explains the current state of Reiki research and describes a research study her and a friend conducted to discover how aware the general population is of Reiki. Their research shows some interesting statistics.
---
This is an exciting and valuable issue that will supply you with entertainment as well as quality information and instruction. If you have any suggestions on how the magazine could be improved, I'd be very happy to hear them.
The world is a wonderful place, filled with continual changes which bring with them a never ending supply of opportunities. May you grow in the ability to allow the wisdom of Reiki to guide how you create your life.
Love and peace to you and the world.
William Lee Rand,
President
Writers Guidelines
If you would like to write an article for the Reiki News Magazine,
please see our Writers Guidelines by clicking here.
Advertising
We are accepting some advertising in our magazine.
To learn more about how to advertise, please click here.