Reiki News Winter 2011
Reiki News Winter 2011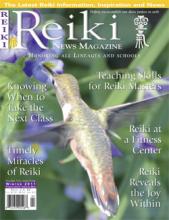 Winter 2011
Digital Version Available
Digital versions are available for online viewing only. Downloading and printing not available.
Once your purchase is complete please go to your profile page and click on the Digital Documents
tab, digital magazines are located lower down on the page. Advertisements are
out-of-date and may appear distorted or blurry but editorial material is not affected.
Honoring All Reiki Schools and Lineages
The Reiki News Magazine is a 80-page full color glossy magazine containing articles on every aspect of Reiki practice written by some of the most knowledgeable and experienced Reiki people on the planet. Below is a synopsis of the current issue.
Welcome . . .
to the Winter issue of the Reiki News Magazine. Our purpose in publishing the magazine is to provide you with inspiration as well as new ideas and techniques so your practice of Reiki can be more fulfilling and beneficial - to you as well as those you treat. By calling on Reiki to guide this process and by continually searching for the very best writers and giving them the freedom and encouragement to produce their best work, we remain focused on fulfilling that purpose. Check the amazing list of articles below. This issue is both exciting and practical!
Here is a list of the articles in this issue:
---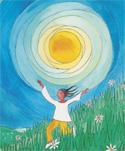 Reiki Reveals the Joy Within
by Colleen Benelli
When we experience joy we are connecting with life in a way that is healthy and meaningful. In this article, Colleen describes the many facets of joy and how it can be a state that is continually present within, regardless of how we may feel at the moment.
---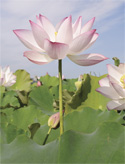 Experiencing Reiki Every Moment
by Natalia Pisetskaya
Reiki is a miraculous gift that we can use anytime we need healing. And as we use Reiki regularly it can develop into a continuous experience in which peace is constantly present.
---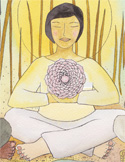 Teaching Skills for Reiki Masters
by Susannah Spanton and William Lee Rand
Understanding the subject matter for a Reiki class is only part of what is needed to conduct a successful workshop. Group facilitation skills are also necessary. This article explains how to develop listening skills, awareness of group dynamics and the ability to create group rapport.

---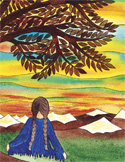 Reiki and the Healing Process, Part II
by William Lee Rand
Reiki is a miraculous gift that presents us with opportunities to realize our greater potentials. In this segment of the series, William explains the importance of learning life's lessons, the need for healthy change and the responsibility that healing into a greater life requires.

---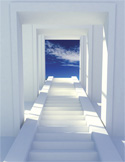 Knowing When to Take the Next Class
by Deb Karpek
Realizing the nature of Reiki energy and how it works within the student is important in knowing when to move forward. In addition to mastering the skills, it is also important to give the new energy of each level time to mature before taking the next class. Deb shares her understanding and experience concerning this important topic.

---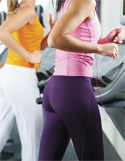 Reiki at a Fitness Center
by Rosie Pearson
Reiki provides many benefits for athletes and those involved with physical fitness. Rosie describes what it's like to give Reiki sessions at a fitness center that also provides holistic care.
---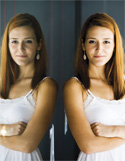 Womb Twin Survivor Syndrome and
Karuna Reiki®, Releasing the Twin Within
by Josephine Ludwig, RPh, MA
In this fascinating article, Jo explains the mystery of the disappearing twin and the serious and unusual physical and psychological difficulties this condition can cause. She also describes her own experience with this condition, the various therapeutic methods she pursued and how she came to a final resolution.
---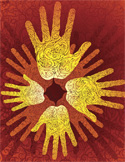 Reiki Helps to Heal Brain Injury
by Ronda Barker
In this inspirational article, Ronda describes how a client of hers dealt with a serious condition and made miraculous progress.
---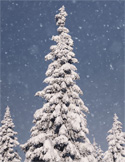 Reiki, Depression and Seasonal Affective Disorder
by Victoria C. Leo, MA, CHT
Seasonal Affective Disorder (SAD) is a condition usually caused by reduced sunlight over long periods of time and most frequently occurs during the winter months. Victoria describes how Reiki can be one of the important tools in reversing the depressing effects of this unfortunate condition.

---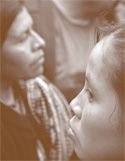 What Mayan Widows Taught Me About Reiki
by George Chachis, MA
The author, a Reiki Master with a degree in anthropology who had recovered from a brain injury, found himself giving Reiki to Mayan clients in Guatemala. He shares the simple teaching he received from his clients in this remarkable setting.
---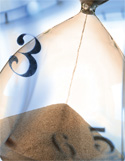 The Timely Miracles of Reiki
by Raven Keyes
Reiki can help us in many ways. In this article Raven shows that not only can Reiki choose the right events for our lives, but also knows the best time for them to be presented in order to create miraculous results.
---
Reiki Stories
---
This is an exciting and valuable issue that will supply you with entertainment as well as quality information and instruction. If you have any suggestions on how the magazine could be improved, I'd be very happy to hear them.
The world is a wonderful place, filled with continual changes which bring with them a never ending supply of opportunities. May you grow in the ability to allow the wisdom of Reiki to guide how you create your life.
Love and peace to you and the world.
William Lee Rand,
President