Reiki News Summer 2023
Reiki News Summer 2023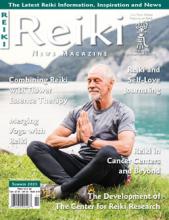 Summer 2023
Available in Digital and Hardcopy Versions
Please use the drop-down menu to choose the version you like. Digital versions are available for online
viewing only. Downloading and printing not available. Once your purchase is complete please go to your
profile page and click on the Digital Documents tab, digital magazines are located lower down on the page.
Honoring All Reiki Schools and Lineages
The Reiki News Magazine is a 80-page full color glossy magazine containing articles on every aspect of Reiki practice written by some of the most knowledgeable and experienced Reiki people on the planet. Below is a synopsis of the current issue.
Welcome..
to the Summer issue of the Reiki News Magazine. Our purpose in publishing the magazine is to provide you with inspiration as well as new ideas and techniques so your practice of Reiki can be more fulfilling and beneficial - to you as well as those you treat. By calling on Reiki to guide this process and by continually searching for the very best writers and giving them the freedom and encouragement to produce their best work, we remain focused on fulfilling that purpose. Check the amazing list of articles below. This issue is both exciting and practical!
Here is a list of the articles in this issue: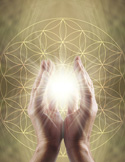 The Development of The Center for Reiki Research
by William Lee Rand
William describes how The Center for Reiki Research developed from a 1995 "Reiki Research" article in a newsletter, transforming healthcare and scientific understanding of Reiki through research and education so that we can share the blessings of Reiki in a scientifically proven way.
---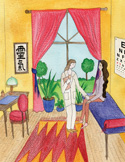 Becoming a Reiki Practitioner Made Me a Better Physician
by Charlyce Davis, MD
In this article, Charlyce, a practicing internal medicine physician, describes the burnout crisis doctors and nurses face, how Reiki makes her a better doctor, and encourages Reiki Masters to engage often and freely with the medical community to offer Reiki healing.
---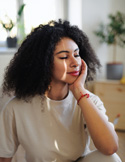 What Does It Mean When…?
by Angela Vernola
Angela recommends when Reiki practitioners or clients have a question, rather than giving an explanation colored by their experiences, they go within, be still, and allow a specific answer that is just right for that practitioner or client to come welling up from within.
---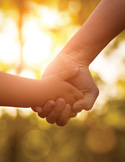 Bonding with Your Children
by Rebecca Bradley
Rebecca describes how she initially learned Reiki to connect with her firstborn in childcare and how Reiki became a beautiful bridge of love and connection with her other children and loved ones.
---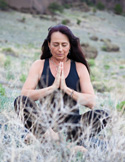 Keep Your Reiki Flowing Strongly
by Sharon Senna
Sharon presents some steps practitioners can take to increase the strength and awareness of Reiki energy flow in their hands and body. These include daily self-Reiki, focusing on breathwork with Koki-ho while channeling Reiki, and using the Microcosmic Orbit meditation to boost internal energy.
---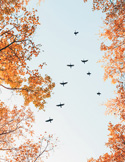 Reiki Helps During an Energy Shift
by Carolyn Chilton Casas
In this article, Carolyn explains how she received a number of Reiki sessions and taught a Reiki class which caused her to experience a strong healing experience, sometimes called a healing crisis or energy shift. This can be described as feeling worse before feeling better. She explains how she used Reiki to help her through this time and became stronger and healthier.
---
Reiki and the Journey to My Heart
by Tess Forte
Here, Tess shares her story of coming full circle to art by feeling her way through motherhood, her career, and taking Reiki in her 40s, which led to unleashing all the artistic expression hidden inside her for years.
---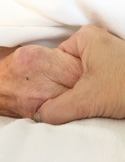 Reiki Helped Me Forgive So My Father Could Pass Peacefully
by Cheryl Jackson
Cheryl recounts her difficult history with her father and his health problems and how Reiki helped her make peace with their past allowing him to pass peacefully.

---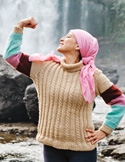 Reiki in Cancer Centers and Beyond
by Beverly Vaughn, PhD
Here, Beverly relates how cancer led her to Reiki, and after retiring from 30 years of teaching music, she decided to "pay it forward" to her cancer community through volunteer work with cancer patients, survivors, and caretakers teaching and providing Reiki at several cancer centers.
---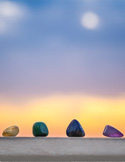 My Reiki Journey
by Victoria Terechshenko
Victoria describes how several educational talks moved her from having an academic perspective as an educator to a more metaphysical one, as Reiki opened a new way of seeing herself and the world.
---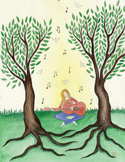 Holy Fire® Reiki Ignited the Joy of Music in My Life
by Kris Valentine
Kris discusses how you can apply the energy of Reiki to any aspect of your life and explores how Reiki has guided her on a path that she never thought possible.

---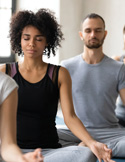 Merging Yoga with Reiki
by Tracy Searight
In her article, Tracy explains the benefits for Reiki practitioners to integrate Reiki into their yoga practice and classes both online and in-person.

---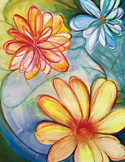 The Benefits of Combining Reiki with Flower Essence Therapy
by Annie Rocha
Here, Annie shares her experience of how, as a practitioner of flower essence therapy, she began combining Reiki and with this practice in her sessions with her clients, experiencing many positive outcomes.
---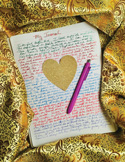 Reiki and Self-Love Journaling
by Shekhina von Recklinghausen
In this article, Shekhina describes how she supports her Reiki clients with the option of learning the wonderful benefits of self-love journaling by offering them guidelines on starting their own daily journal practice for spiritual connection.
---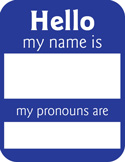 Working with LGBTQIA+ Reiki Clients and Students
by Karen Harrison, LCMFT, LCPC, AASECT
After unknowingly misgendering a student during a Reiki class, Karen wanted to understand all aspects of the LGBTQIA+ population, and shares her information about definitions, pronouns, and how to be affirming with LGBTQIA+ clients and students.
---
This is an exciting and valuable issue that will supply you with entertainment as well as quality information and instruction. If you have any suggestions on how the magazine could be improved, I'd be very happy to hear them.
The world is a wonderful place, filled with continual changes which bring with them a never ending supply of opportunities. May you grow in the ability to allow the wisdom of Reiki to guide how you create your life.
Love and peace to you and the world.
William Lee Rand,
President
Writers Guidelines
If you would like to write an article for the Reiki News Magazine,
please see our Writers Guidelines by clicking here.
Advertising
We are accepting some advertising in our magazine.
Learn more about advertising.