Reiki News Summer 2020
Reiki News Summer 2020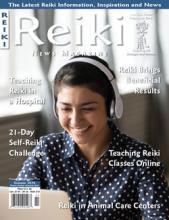 Summer 2020
Digital Version Available
Digital versions are available for online viewing only. Downloading and printing not available.
Once your purchase is complete please go to your profile page and click on the Digital
Documents tab, digital magazines are located lower down on the page.
Honoring All Reiki Schools and Lineages
In this time of coronavirus we produced a free online version of the Reiki News Magazine for worldwide distribution - feel free to share the link with everyone you know. A simple registration process is all that is required. Register for your free online issue.
The Reiki News Magazine is a 80-page full color glossy magazine containing articles on every aspect of Reiki practice written by some of the most knowledgeable and experienced Reiki people on the planet. Below is a synopsis of the current issue.
Welcome..
to the Summer issue of the Reiki News Magazine. Our purpose in publishing the magazine is to provide you with inspiration as well as new ideas and techniques so your practice of Reiki can be more fulfilling and beneficial - to you as well as those you treat. By calling on Reiki to guide this process and by continually searching for the very best writers and giving them the freedom and encouragement to produce their best work, we remain focused on fulfilling that purpose. Check the amazing list of articles below. This issue is both exciting and practical!
Here is a list of the articles in this issue:
---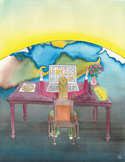 Teaching Reiki Classes Online
by William Lee Rand
The coronavirus presents challenges for teaching Reiki classes in-person, and in this article, William describes the techniques he developed for teaching online.

---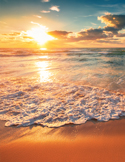 Reiki Helps During Difficult Times
by Carolyn Chilton Casas

When difficulties arise, Reiki can transform fear into hope and create solutions that bring healing and personal growth.

---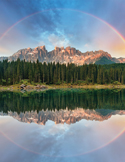 Become a Rainbow Warrior—Use Reiki to Combat Climate Change
by Cynthia Carlin

Global warming is an issue that has serious implications. In this article, Cynthia explains how we can use Reiki techniques to assist in the process of slowing or even reversing climate change.
---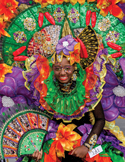 Reiki Healing in the Caribbean
by Akleema Ali

In this article, Akleema describes life in her Caribbean home and what it was like to introduce Reiki to her family and then use it to help them heal.

---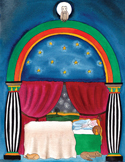 Using the Reiki Distant Symbol for Peaceful Sleep
by Monica Augustine

Monica shares how she uses the Distant symbol and Holy Fire® Reiki at bedtime to let go of the day and experience peaceful, rejuvenating sleep.

---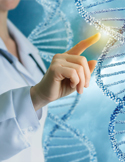 Reiki Can Heal by Modifying Gene Expression
by Martha Q. Lacy, M.D.

In this article, Dr. Lacy shares how she combines her knowledge of medicine and Reiki to turn genes on or off to improve health and eliminate disease.

---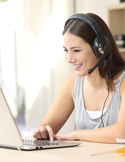 COVID-19 Motivated Me to Overcome My Fear of Technology
by Pamela Allen-LeBlanc, BSc, MBA

The author explains how the recent world health crisis brought up her fear of technology and how Reiki helped her to work through it and gain competence in the use of the internet and her computer.
---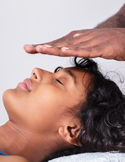 Reiki Brings Beneficial Results
by Laura Schopen

Laura shares some of the remarkable outcomes she and clients have experienced through Holy Fire® III Reiki energy, which she feels has added new dimensions of healing to the traditional Usui Reiki that she had used twenty years ago.
---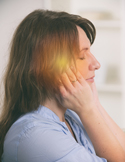 21-Day Self-Reiki Challenge
by Karen Harrison, Ed.S., LCPC, LCMFT

Daily self-Reiki sessions are the cornerstone of Reiki Practice. Here Karen describes the benefits of a 21-Day Self-Reiki Challenge and shares comments about it from her students.
---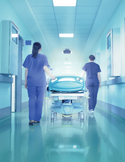 Teaching Reiki in a Hospital
by Tracey Sullivan

Working at Yale-New Haven Hospital gave Tracey the perfect opportunity to progress from being a Reiki volunteer to teaching Reiki to staff and volunteers. Here she shares tips for those aspiring to teach Reiki in a hospital environment and describes the rewards.
---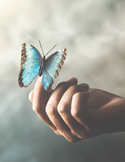 Releasing Resistance to Change with Reiki
by Chellie Kammermeyer

Change is necessary if one is to heal and grow. Chellie describes her experience using Reiki to heal her control issues and gain a feeling of ease in dealing with life changes.

---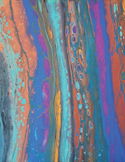 Reiki-Infused Art
by Stacy Mitchell

In this article, Stacy describes how Reiki guided her to not only discover a new style of painting but also to allow the energy of Reiki to become embedded in her artwork.

---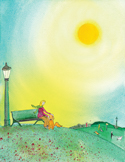 Reiki in Animal Care Centers
by Marsha R. Drozdoff, MSW

After 40 years of helping to heal humans, Marsha's Reiki path led her to the rewarding work of a volunteer in an animal care center.

---
This is an exciting and valuable issue that will supply you with entertainment as well as quality information and instruction. If you have any suggestions on how the magazine could be improved, I'd be very happy to hear them.
The world is a wonderful place, filled with continual changes which bring with them a never ending supply of opportunities. May you grow in the ability to allow the wisdom of Reiki to guide how you create your life.
Love and peace to you and the world.
William Lee Rand,
President
Writers Guidelines
If you would like to write an article for the Reiki News Magazine,
please see our Writers Guidelines by clicking here.
Advertising
We are accepting some advertising in our magazine.
Learn more about advertising.