Reiki News Summer 2018
Reiki News Summer 2018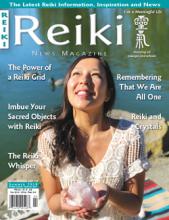 Summer 2018
Digital Version Available
Digital versions are available for online viewing only. Downloading and printing not available.
Once your purchase is complete please go to your profile page and click on the Digital Documents
tab, digital magazines are located lower down on the page. Advertisements are
out-of-date and may appear distorted or blurry but editorial material is not affected.
Honoring All Reiki Schools and Lineages
The Reiki News Magazine is a 80-page full color glossy magazine containing articles on every aspect of Reiki practice written by some of the most knowledgeable and experienced Reiki people on the planet. Below is a synopsis of the current issue.
Welcome . . .
to the Summer issue of the Reiki News Magazine. Our purpose in publishing the magazine is to provide you with inspiration as well as new ideas and techniques so your practice of Reiki can be more fulfilling and beneficial - to you as well as those you treat. By calling on Reiki to guide this process and by continually searching for the very best writers and giving them the freedom and encouragement to produce their best work, we remain focused on fulfilling that purpose. Check the amazing list of articles below. This issue is both exciting and practical!
Here is a list of the articles in this issue: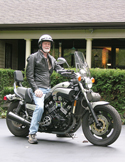 The Man Behind the Master – An Intimate Interview with William Lee Rand – Part IV
by Joan W. Maute

In this final part of the interview, William describes the beginning of the ICRT, the source of his guidance, essential details about Holy Fire®ƒ Reiki, a new online class he is creating for Reiki Masters along with many other interesting facts and ideas about Reiki.
---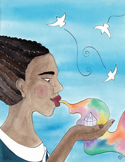 Imbue Your Sacred Objects with Reiki
by Colleen Benelli and Robyn Benelli

In this article, the authors explain how to charge your Reiki tools and sacred objects with Reiki energy, thus enhancing their spiritual and healing properties. A five-step process is included.
---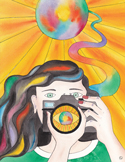 The Reiki Whisper
by Deborah Monacelli

Here Deborah tells the story of how Reiki began coaching her to develop her ability to hear and follow the guidance of Reiki. This process led her to receive specific, detailed understanding about a higher purpose for her life and gave her the courage to follow the guidance.
---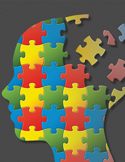 Reiki Heals Brain Trauma
by Dawn Fleming

In this article, Dawn describes how she helped a student recover from a fall that traumatized her brain, creating double vision, balance issues, mind fog and pain levels needing narcotics. After three weeks of Reiki sessions, the student was symptom-free and fully functional.
---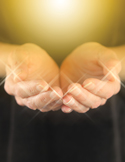 Holy Fire® Reiki Makes It Easy to Teach Reiki Classes
by Karen K. Harrison

Here Karen explains the shift from Usui/Tibetan Reiki to Usui/Holy Fire® Reiki and how the change from attunements to Placements and Ignitions makes teaching much easier and at the same time more powerful and effective.
---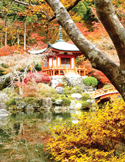 Finding Reiki
by Joan D. Stamm
Inspired by a spiritual pilgrimage to Japan, the author became involved with hands-on healing which eventually guided her to Reiki. This article describes her journey.

---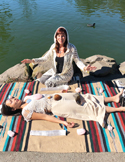 Reiki and Crystals
by Shekhina von Recklinghausen
In this article, the author describes how Reiki guided her to use quartz crystals and other stones to enhance the healing power of Reiki. This is an in-depth article that gives useful information for those wanting to begin or are already using healing stones in their Reiki practice and includes many beautiful photographs.
---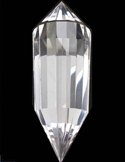 Reiki and the Use of Vogel Crystal Healing Wands
by Jay V. Jackson
Quartz crystal can retain and radiate Reiki energy. Here Jay describes how his lifelong journey with crystals led to using Reiki with specially designed crystal healing tools.

---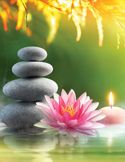 Reiki Combined with Other Modalities
by Karen Vomvolakis
By creatively combining Reiki with Qigong, herbalism, dowsing, acupuncture and other modalities, the author discovered she could enhance healing for clients and students. Karen includes many interesting examples.

---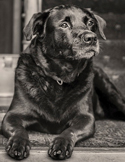 Althea, My Animal Reiki Teacher
by Kathleen Lester
In this article, Kathleen describes her experiences with her pet dog and how Althea taught her many valuable lessons about giving Reiki to animals while being her companion, teacher and spiritual advisor.

---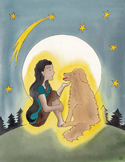 Remembering That We Are All One
by Kathleen Prasad
In this excerpt from her recent book on animal Reiki, Kathleen explains many of the lessons she has learned from the animals she has treated.

---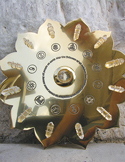 The Power of a Reiki Grid
by Pamela Allen-LeBlanc
The Reiki Grid is an effective tool allowing one to send Reiki continuously to those in need of healing or to one's goals. This article explains how to use it and describes many of the positive results Pamela has experienced.

---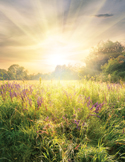 Some of My Reiki Revelations
by Maurice Clayton
In this article, the author shares some of the inspirational thoughts and motivating ideas that the practice of Reiki has brought to him.

---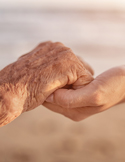 Reiki During the End of Life
by Angela Deschesne
We are blessed by the fact that Reiki understands and adjusts to all human situations and conditions and provides exactly what is needed. The end of life is a sacred moment, and this article offers a glimpse into the peace and acceptance Reiki can give to the person leaving as well as for the other family members.
---
This is an exciting and valuable issue that will supply you with entertainment as well as quality information and instruction. If you have any suggestions on how the magazine could be improved, I'd be very happy to hear them.
The world is a wonderful place, filled with continual changes which bring with them a never ending supply of opportunities. May you grow in the ability to allow the wisdom of Reiki to guide how you create your life.
Love and peace to you and the world.
William Lee Rand,
President
Writers Guidelines
If you would like to write an article for the Reiki News Magazine,
please see our Writers Guidelines by clicking here.
Advertising
We are accepting some advertising in our magazine.
To learn more about how to advertise, please click here.