Reiki News Summer 2016
Reiki News Summer 2016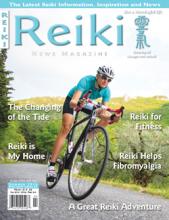 Summer 2016
Digital Version Available
Digital versions are available for online viewing only. Downloading and printing not available.
Once your purchase is complete please go to your profile page and click on the Digital Documents
tab, digital magazines are located lower down on the page. Advertisements are
out-of-date and may appear distorted or blurry but editorial material is not affected.
Honoring All Reiki Schools and Lineages
The Reiki News Magazine is a 80-page full color glossy magazine containing articles on every aspect of Reiki practice written by some of the most knowledgeable and experienced Reiki people on the planet. Below is a synopsis of the current issue.
Welcome . . .
to the Summer issue of the Reiki News Magazine. Our purpose in publishing the magazine is to provide you with inspiration as well as new ideas and techniques so your practice of Reiki can be more fulfilling and beneficial - to you as well as those you treat. By calling on Reiki to guide this process and by continually searching for the very best writers and giving them the freedom and encouragement to produce their best work, we remain focused on fulfilling that purpose. Check the amazing list of articles below. This issue is both exciting and practical!
Here is a list of the articles in this issue:
---
Reiki for Fitness
by Karen Harrison, LCPC, LCMFT, AAECT
Physical health and well-being allows one's spiritual nature to become grounded in the material world where it can fulfill its purpose. This article will inspire and instruct you in developing a physical fitness program that works for you.
---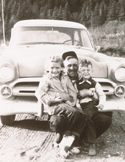 A Great Reiki Adventure
by Mike Kammermeyer
Mike grew up on a homestead in the Alaskan wilderness. It was always his dream to teach a Reiki class there. This is the story of how he and his wife Chellie did just that.
---
Reiki, Horses and Autistic Children
by Pamela Allen-LeBlanc
Pamela works on a therapy horse farm where she has given the horses the ability to use Reiki. Here she explains how the horses help autistic children to develop empathy, reduce their anxiety and stress and gain confidence in their ability to live a healthier life.

---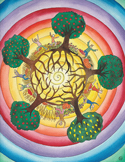 The Changing of the Tide
by William Lee Rand
Reiki has already begun to heal and uplift the world and is creating an amazing impact for everyone on the planet. In this article, William explains the history of the Reiki movement and how it coincides with miraculous developments in the health and happiness of everyone on Earth.

---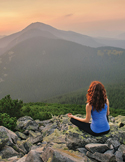 We Are Transforming the World
by Sarah Soltow
In this article, Sarah describes a number of scientific studies to determine how many people it would take to bring about world peace. It turns out that according to these studies we have more than enough Reiki practitioners to do just that!
---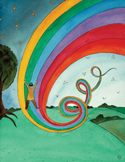 We Become Reiki
by Jeff Baird
As we become familiar with the support Reiki provides us in the process of living our lives, we become more accepting of its presence. Eventually we come to realize that we have become Reiki. In this article, Jeff describes his experience with this process.

---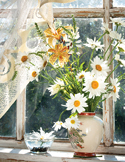 Reiki is My Home
by Rose O'Connor
When Rose and her husband moved from their long-time home where all her Reiki friends, support and connections were located, she thought she was moving away from Reiki. But she learned that Reiki isn't limited by where you are living and in fact, when you have Reiki, Reiki is your home.
---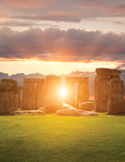 Joy and Beauty Every Day
by Cheri Linehan
Cheri had been sick for a long time and her medications were no longer helping. Seeming to have nowhere else to turn, she followed her guidance and discovered a wonderful solution that transformed her life.
---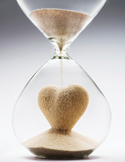 Reiki Helps Fibromyalgia
by Marie-Eve Senechal
In this article, Marie-Eve tells the story of her friend Julie and how Reiki helped her understand the constantly developing problems she was encountering in her life and find the direction she needed to take in order to gain relief and move toward their solution.

---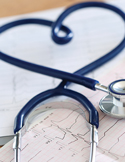 Reiki Heals a Heart Condition
by Ken Egbert
This is a story about Ken's friend Bill who went to the hospital for a heart condition that had suddenly developed. In spite of the care the hospital gave, which would have normally corrected the problem, his heart condition persisted. At this point, Ken gave Bill Reiki, which quickly resolved the problem.

---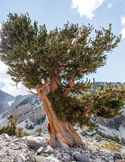 Reiki Restores Our Authentic Self
by Colleen Benelli
In this article, Colleens shows how to use Reiki to heal and empower your authentic self so you can become who you were born to be.
---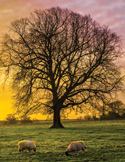 Let Nowt Bother Thi . . . Nowt Nor Nobd'y (Do not anger, do not worry)
by Martin Nockalls
Martin describes his reluctant discovery of Reiki after a serious fall on his bicycle and how it helped him. He also provides a few suggestions on how to promote Reiki sessions.
---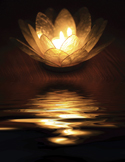 Holy Fire® Reiki - Preparing for the New Consciousness
by Kathleen Johnson
In this article, Kathleen describes her experiences with Holy Fire® Reiki including her feeling of being loved and how this improved her ability to love others. She also clears up some misconceptions about it and explains how Holy Fire® Reiki deeply heals difficult issues as well as those that we have forgotten.
---
Reiki Stories
---
This is an exciting and valuable issue that will supply you with entertainment as well as quality information and instruction. If you have any suggestions on how the magazine could be improved, I'd be very happy to hear them.
The world is a wonderful place, filled with continual changes which bring with them a never ending supply of opportunities. May you grow in the ability to allow the wisdom of Reiki to guide how you create your life.
Love and peace to you and the world.
William Lee Rand,
President
Writers Guidelines
If you would like to write an article for the Reiki News Magazine,
please see our Writers Guidelines by clicking here.
Advertising
We are accepting some advertising in our magazine.
To learn more about how to advertise, please click here.