Reiki News Summer 2014
Reiki News Summer 2014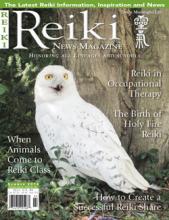 Summer 2014
Digital Version Available
Digital versions are available for online viewing only. Downloading and printing not available.
Once your purchase is complete please go to your profile page and click on the Digital Documents
tab, digital magazines are located lower down on the page. Advertisements are
out-of-date and may appear distorted or blurry but editorial material is not affected.
Honoring All Reiki Schools and Lineages
The Reiki News Magazine is a 80-page full color glossy magazine containing articles on every aspect of Reiki practice written by some of the most knowledgeable and experienced Reiki people on the planet. Below is a synopsis of the current issue.
Welcome . . .
to the Summer issue of the Reiki News Magazine. Our purpose in publishing the magazine is to provide you with inspiration as well as new ideas and techniques so your practice of Reiki can be more fulfilling and beneficial - to you as well as those you treat. By calling on Reiki to guide this process and by continually searching for the very best writers and giving them the freedom and encouragement to produce their best work, we remain focused on fulfilling that purpose. Check the amazing list of articles below. This issue is both exciting and practical!
Here is a list of the articles in this issue:
---

The Birth of Holy Fire® Reiki
by William Lee Rand
A new form of Reiki has made itself available. This article describes how it developed, how it works and explains some of the wonderful experiences people have had from its use.
---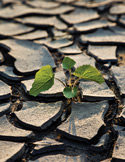 Healing Our Religious Wounds with Reiki and the Holy Fire®
by Laurelle Gaia
In this personal account, the author describes how her deep longing to feel worthy of love leads her to experience the healing of trauma she received at church by establishing a direct connection with the Source.
---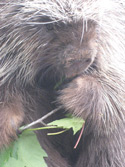 When Animals Come to Reiki Class
by Carolyn Musial
Animals love Reiki and here Carolyn describes the beautiful experiences she and her partner Trish experienced teaching a Reiki class at an animal sanctuary.
---

The Whispering Winds of Reiki
by David Thomas
In this article David describes his love for Reiki as he shares his experiences discovering it, learning it and then using it on himself and others. Included are accounts of some of his more meaningful sessions.
---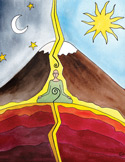 The Reiki Gifts of Healing: Earth and Sky
by Kathleen Prasad
The life we experience is a product of the forces of nature around us. Here, Kathleen describes the healing relationship she has developed with the earth and sky.
---
A Grief Journey
by Ann Hyland, BSN RN CAPA
Ann describes the deep emotional pain and anguish she experienced with the death of her daughter and how Reiki helped her to regain her balance and her connection with life.
---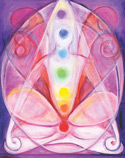 My Healing Journey
by Michele R. Fritz
The author leads us on a journey to discover solutions for the many illnesses and difficulties she experienced. After trying many therapies and methods, she discovered her greatest benefit came from Reiki.
---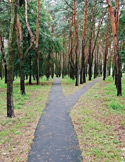 Transformation through Reiki:
Journey of a Left-Brained Medical Professional
by Robin Fuerst, BS Pharmacy, PharmD
There are many paths to Reiki and in this article, Robin shows how her experiences with Western medicine led her to alternatives that were more appealing in healing the physical injury she had experienced. As a result, she became a teaching Reiki Master and a bridge between traditional and complementary medicine.
---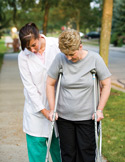 Reiki in Occupational Therapy
by Kiki Peppard, COTA/L
Reiki is complementary and can work alongside other forms of therapy. This article explains the commonalities of Reiki and Occupational Therapy and how well they work together. Included are inspirational examples of how Reiki contributed to patient well-being.

---

How to Create a Successful Reiki Share
by Denise Watson
A Reiki Share is a wonderful place to give and receive healing and to make new friends. In this article, Denise shares the observations of two British Reiki practitioners about how to set up and run a Reiki Share and the benefits one can experience.
---
Reiki Stories
---
This is an exciting and valuable issue that will supply you with entertainment as well as quality information and instruction. If you have any suggestions on how the magazine could be improved, I'd be very happy to hear them.
The world is a wonderful place, filled with continual changes which bring with them a never ending supply of opportunities. May you grow in the ability to allow the wisdom of Reiki to guide how you create your life.
Love and peace to you and the world.
William Lee Rand,
President