Reiki News Spring 2023
Reiki News Spring 2023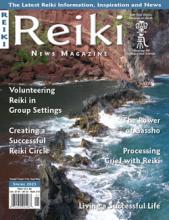 Spring 2023
Available in Digital and Hardcopy Versions
Please use the drop-down menu to choose the version you like. Digital versions are available for online
viewing only. Downloading and printing not available. Once your purchase is complete please go to your
profile page and click on the Digital Documents tab, digital magazines are located lower down on the page.
Honoring All Reiki Schools and Lineages
The Reiki News Magazine is a 80-page full color glossy magazine containing articles on every aspect of Reiki practice written by some of the most knowledgeable and experienced Reiki people on the planet. Below is a synopsis of the current issue.
Welcome..
to the Spring issue of the Reiki News Magazine. Our purpose in publishing the magazine is to provide you with inspiration as well as new ideas and techniques so your practice of Reiki can be more fulfilling and beneficial - to you as well as those you treat. By calling on Reiki to guide this process and by continually searching for the very best writers and giving them the freedom and encouragement to produce their best work, we remain focused on fulfilling that purpose. Check the amazing list of articles below. This issue is both exciting and practical!
Here is a list of the articles in this issue: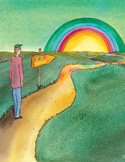 Living a Successful Life
by William Lee Rand
This life offers opportunities for us to experience greater success and fulfillment than what is usually understood to be possible by mainstream society. In this article, William explains how to understand your true nature and use this awareness to live a more meaningful life.
---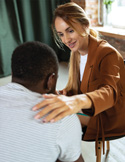 How I Combined Reiki with My Psychotherapy Practice
by Kara Kihm, LCSW
Kara shares how she added Reiki to her professional practice as a psychotherapist and created an integrating process that focuses on the connection between mind, body, and spirit.
---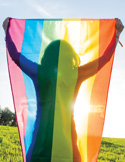 Working with Transgender and Gender Non-Conforming People in Your Reiki Practice
by Gillian Power, MTech Hom, MBA
In this article, Gillian explains the importance of using correct pronouns in your Reiki practice when working with gender-expansive clients who are part of the LGBTQIA+ community and provides methods to build proficiency.
---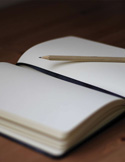 The Value of Keeping a Reiki Journal
by Leitumalo Jessica Irvine
Here, the author shares how keeping a Reiki journal boosted her confidence and guided her to meaningful activities that supported her Reiki practice and improved her health.

---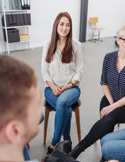 Creating a Successful Reiki Circle
by Bonnie Escudero
In this article, Bonnie recounts how she learned to run a successful Reiki circle and shares practical advice for those wanting to take this important step in developing their Reiki practice.
---
Volunteering Reiki in Group Settings
by Joann P. Reinhardt, PhD
Joann describes her many beautiful experiences providing volunteer Reiki sessions for people in nursing homes, hospitals, and cancer and hospice centers. She also includes her experiences giving Reiki to horses.
---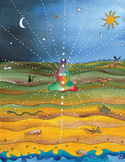 Using Reiki to Develop Your Inner Awareness
by Pamela Allen-LeBlanc
Here, Pamela explains how Reiki can reveal guidance from God or the Universe, your higher self, spirit guides, animals, and the Reiki energy. She also provides an exercise to use this ability to guide your life.
---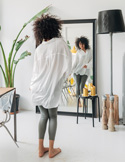 Unbreaking My Heart: A Reiki Journey into Self-Love and Acceptance
by Ashley Gregg
Ashley describes how Reiki helped heal her autoimmune diseases, reframe her outlook on life, and see herself as an amazing and unique human.

---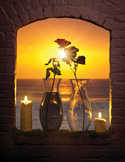 Processing Grief with Reiki
by Terry Ciarfaglio
Terry shares how regularly listening to a Reiki meditation recording and doing self-Reiki helped her see the other side of grief, process the loss of her husband, and feel more centered and connected to the love within herself.
---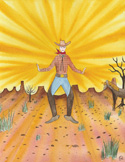 A Reiki Cowboy Changed My Life
by Maryetta Dynan
After meeting a Texas Reiki Master Teacher cowboy, Maryetta started on her Reiki path to becoming a Reiki Master. Here, she shares some of her Reiki healing stories.

---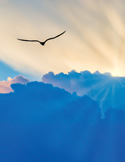 Reiki and Mystical Experiences
by Patricia LaDale Lane
Patricia's experience has shown her that Reiki Ignitions can provide mystical encounters. She shares several unique occurrences while traveling in Ireland and offers suggestions for creating similar events in your life.
---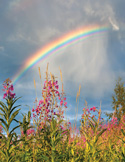 Exploring the Twelve Heavens
by Colleen Benelli
Colleen explains the Twelve Heavens, an important part of Holy Fire® Reiki, and shares the Reiki journey techniques she and her daughter Robyn developed to gain meaningful access to these beautiful levels of consciousness.
---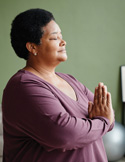 The Power of Gassho
by Marie-Eve Sénéchal
Here, Marie-Eve describes how the Gassho Meditation helped strengthen her knowledge of Reiki and provides a technique to help students feel a deeper connection to the Reiki symbols.
---

This is an exciting and valuable issue that will supply you with entertainment as well as quality information and instruction. If you have any suggestions on how the magazine could be improved, I'd be very happy to hear them.
The world is a wonderful place, filled with continual changes which bring with them a never ending supply of opportunities. May you grow in the ability to allow the wisdom of Reiki to guide how you create your life.
Love and peace to you and the world.
William Lee Rand,
President
Writers Guidelines
If you would like to write an article for the Reiki News Magazine,
please see our Writers Guidelines by clicking here.
Advertising
We are accepting some advertising in our magazine.
Learn more about advertising.