Reiki News Spring 2015
Reiki News Spring 2015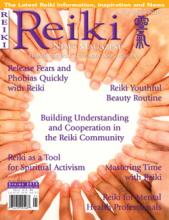 Spring 2015
Digital Version Available
Digital versions are available for online viewing only. Downloading and printing not available.
Once your purchase is complete please go to your profile page and click on the Digital Documents
tab, digital magazines are located lower down on the page. Advertisements are
out-of-date and may appear distorted or blurry but editorial material is not affected.
Honoring All Reiki Schools and Lineages
The Reiki News Magazine is a 80-page full color glossy magazine containing articles on every aspect of Reiki practice written by some of the most knowledgeable and experienced Reiki people on the planet. Below is a synopsis of the current issue.
Welcome . . .
to the Spring issue of the Reiki News Magazine. Our purpose in publishing the magazine is to provide you with inspiration as well as new ideas and techniques so your practice of Reiki can be more fulfilling and beneficial - to you as well as those you treat. By calling on Reiki to guide this process and by ncontinually searching for the very best writers and giving them the freedom and encouragemet to produce their best work, we remain focused on fulfilling that purpose. Check the amazing list of articles below. This issue is both exciting and practical!
Here is a list of the articles in this issue:
---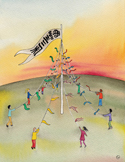 Building Understanding and
Cooperation in the Reiki Community
by William Lee Rand
Getting to know the other Reiki practitioners and teachers in your area can have great value. In this article William describes the challenges and rewards that await those who follow this path.

---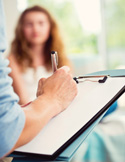 Reiki for Mental Health Professionals: Part I
by Karen Harrison, LCPC, LCMFT, AASECT
Combining Reiki with mental health counseling or therapy has many benefits for both the practitioner and client. In this article, Karen explains how this has worked in her professional practice and supplies case studies to demonstrate its effectiveness.

---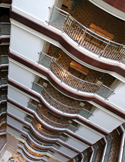 Release Fears and Phobias Quickly with Reiki
by Jessica Miller
Many people have fears and phobias that restrict what they can do and limit their enjoyment of life. Here the author explains a simple Reiki technique that is amazingly effective.
---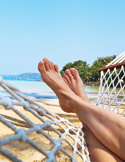 Understanding the Effects of
Stress and How Reiki Can Help
by Robin H Fuerst, BS, PharmD
Stress affects everyone. It can decrease productivity and enjoyment of life as well as cause debilitation and illness. In this article, Robin explains how it affects the body, emotions and mental functioning and also shows how Reiki can be used to heal its adverse effects.
---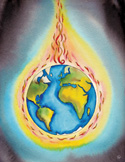 Learning to Trust with Holy Fire® Reiki
by Rose O'Connor
Learning to trust in life and in the guidance of Reiki is an important lesson. Here Rose explains how the experience she received during and after a Reiki class has provided a more enjoyable and effective way to experience life.
---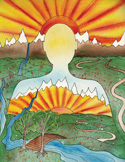 Reiki and the Kingdom of God Within
by Colleen Benelli
The secrets of the Universe can be found within the deeper levels of our being. In this article, Colleen describes how Reiki guided her to explore a spiritual concept and discover a wonderful source of love, nurturing and guidance.
---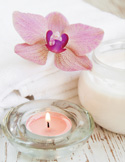 Reiki Youthful Beauty Routine
by Wendy Jordan
There is much concern about staying young and healthy. And rightfully so, as these are important goals if we are to get the most from life. Here Wendy shows how Reiki is the most important ingredient in one's health regimen and includes important techniques for its use.

---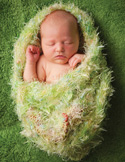 Sage Magic
by Rebecca Godin
This is an article about fertility and birth, the birth of a child and the rebirth of a relationship with a sister and with the flow of life.
---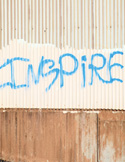 Reiki as a Tool for Spiritual Activism
by Molly Triplett
The planet needs our help. We need to work together to make the changes necessary so all living things can live together in harmony. Here Molly explains how Reiki can help us take the responsible action that is so dearly needed right now.
---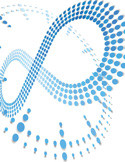 Mastering Time with Reiki
by Laurelle Gaia
We all have the same amount of time; it is how we use our time that makes the difference. In this article, Laurelle explains that Reiki consciousness understands time and can guide us to use it in ways that create miraculous results.
---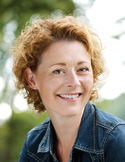 Karuna Reiki® – A Life Saver
for Women in Menopause
by Dawn Fleming
During menopause, woman are called on to make changes: to change from a place of fertility to a place of the wise crone. Here, Dawn describes what this means and shows how Reiki can help one align more easily into what the body is trying to do.
---
Reiki Stories
---
This is an exciting and valuable issue that will supply you with entertainment as well as quality information and instruction. If you have any suggestions on how the magazine could be improved, I'd be very happy to hear them.
The world is a wonderful place, filled with continual changes which bring with them a never ending supply of opportunities. May you grow in the ability to allow the wisdom of Reiki to guide how you create your life.
Love and peace to you and the world.
William Lee Rand,
President