Reiki News Spring 2011
Reiki News Spring 2011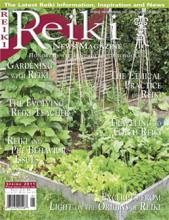 Spring 2011
Digital Version Available
Digital versions are available for online viewing only. Downloading and printing not available.
Once your purchase is complete please go to your profile page and click on the Digital Documents
tab, digital magazines are located lower down on the page. Advertisements are
out-of-date and may appear distorted or blurry but editorial material is not affected.
Honoring All Reiki Schools and Lineages
The Reiki News Magazine is a 80-page full color glossy magazine containing articles on every aspect of Reiki practice written by some of the most knowledgeable and experienced Reiki people on the planet. Below is a synopsis of the current issue.
Welcome . . .
to the Spring issue of the Reiki News Magazine. Our purpose in publishing the magazine is to provide you with inspiration as well as new ideas and techniques so your practice of Reiki can be more fulfilling and beneficial - to you as well as those you treat. By calling on Reiki to guide this process and by continually searching for the very best writers and giving them the freedom and encouragement to produce their best work, we remain focused on fulfilling that purpose. Check the amazing list of articles below. This issue is both exciting and practical!
Here is a list of the articles in this issue:
---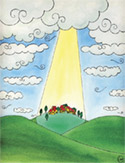 Gardening with Reiki
by Elly Phillips
Plants love the life energy of Reiki. In this article, Elly shows us how to create a wonderful vegetable garden using her skills as a horticulturalist and a Reiki Master.
---

Reiki Billboard
by Rosemary Johnson and Robin Fuerst
St. Charles Hospital placed an ad for their Reiki services on a billboard. As far as we know, this exciting development is a first for Reiki.

---
Excerpts from Light on the Origins of Reiki
by Tadao Yamaguchi with introduction by William Lee Rand
Tadao learned Reiki from his mother, who was part of a Reiki family that all studied with Hayashi Sensei. The excerpts from his book supply fascinating insights into the early days of Reiki and include some important photographs.
---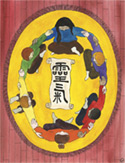 The Evolving Reiki Teacher - The Teacher as Student
by Deb Karpek
The process of being an authentic Reiki teacher requires one to continue healing, learning, and growing.Important resources for this process are the insights, ideas, and suggestions of one's students.
---

Reiki and Pet Behavior Issues
by Conrad Jestmore
Pets can develop behavior issues just as humans can. Fortunately, Reiki provides us with a tool to help pets work through trauma, the basis for most pet problems. The healing this provides benefits both the pets and their humans.

---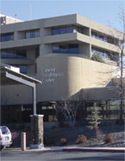 Reiki at St. Charles Cancer Center
by Rosemary Johnson, RN, BSN and Robin Fuerst, PharmD
This article describes the formation and scope of the Reiki program at the St. Charles Cancer Center in Bend, Oregon. Included are personal stories about the value patients have received from the program as well as a description of the research conducted there.

---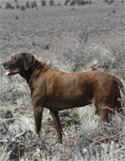 Animals Lead Their Humans to Reiki
by Jodie Brenner
Animals have a natural awareness of life energy and easily sense and appreciate Reiki. They often use their intuitive intelligence to guide their humans toward health. In this article, Jodie shares her experience using Reiki to help animals and their humans deal with the animal's transition.

---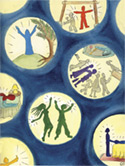 Activating Reiki
by Colleen Benelli
Reiki is simple to use; all it takes is your intention to use it and it starts flowing all by itself. And this intention can be expressed in more than one way. Colleen explores the many ways Reiki can be activated and shows how Reiki responds to each practitioner's style and needs.

---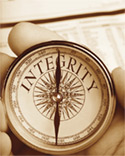 The Ethical Practice of Reiki
by Laurelle Shanti Gaia
Being a professional Reiki practitioner requires that one honors one's clients by maintaining a code of ethical behavior. In this article, Laurelle shares her experience in this area and offers guidelines for developing a Reiki code of ethics.
---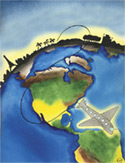 Traveling to Teach Reiki
by Karen Harrison
It is said that a prophet's fame grows the farther he or she travels from home. The same is true for the Reiki teacher. This how-to article includes practical details and valuable tips that will inspire and guide you in expanding the horizons of your Reiki practice.

---
Reiki Stories - Reiki Heals My Mom
by Julie Russell
Read the stories of people who have experienced the miracle-working power of Reiki.
---
This is an exciting and valuable issue that will supply you with entertainment as well as quality information and instruction. If you have any suggestions on how the magazine could be improved, I'd be very happy to hear them.
The world is a wonderful place, filled with continual changes which bring with them a never ending supply of opportunities. May you grow in the ability to allow the wisdom of Reiki to guide how you create your life.
Love and peace to you and the world.
William Lee Rand,
President