Reiki News Spring 2008
Reiki News Spring 2008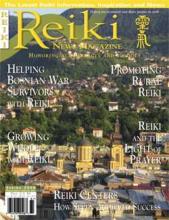 Spring 2008
Digital Version Available
Digital versions are available for online viewing only. Downloading and printing not available.
Once your purchase is complete please go to your profile page and click on the Digital Documents
tab, digital magazines are located lower down on the page. Advertisements are
out-of-date and may appear distorted or blurry but editorial material is not affected.
Honoring All Reiki Schools and Lineages
The Reiki News Magazine is a 80-page full color glossy magazine containing articles on every aspect of Reiki practice written by some of the most knowledgeable and experienced Reiki people on the planet. Below is a synopsis of the current issue.
Welcome . . .
to the Spring issue of the Reiki News Magazine. Our purpose in publishing the magazine is to provide you with inspiration as well as new ideas and techniques so your practice of Reiki can be more fulfilling and beneficial - to you as well as those you treat. By calling on Reiki to guide this process and by continually searching for the very best writers and giving them the freedom and encouragement to produce their best work, we remain focused on fulfilling that purpose. Check the amazing list of articles below. This issue is both exciting and practical!
Here is a list of the articles in this issue:
---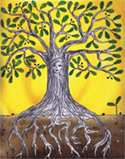 Growing Whole with Reiki
by William Lee Rand
As time goes on, we're all getting older, but this doesn't have to affect us the way it has previous generations. We have the opportunity to live an extended midlife with greater meaning, enjoyment and well-being than ever before.
---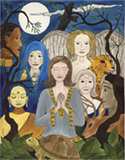 Reiki and the Light of Prayer
by Colleen Benelli
Prayer can give an added dimension to the practice of Reiki. Colleen describes her understanding of prayer, shares her experiences, and shows us how to combine prayer with Reiki.
---

Helping Bosnian War Survivors with Reiki
by Amanda Jayne
The Bosnian war brought great suffering to many people. Amanda shares her experiences giving Reiki sessions to war survivors at an alternative clinic in Sarajevo.
---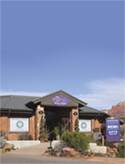 Reiki Centers - How Seven Owners Achieved Success
by Patricia Mahaffey
Patricia's interviews with owners of Reiki centers provide valuable insights for conducting a successful Reiki practice, whether you operate a Reiki center, are thinking about opening one, or practice Reiki in another setting.
---
Teaching Reiki: Part III Conducting the class
by Kathie Lipinski, RN, MSN, CH
From logistics, to resource materials and the design of class certificates, Kathie covers all of the important details an instructor needs to consider in conducting a successful Reiki training.
---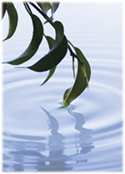 Being a Clear and Open Channel
by Deborah K. Shields
The ability to channel Reiki energy is based on the practitioner allowing it to flow freely. Sometimes misplaced intention, unconscious attitudes, or environmental influences can diminish the effectiveness of our sessions. Deborah explains how to identify and clear these issues.

---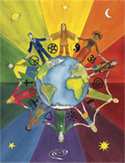 Looking Back and Moving Forward with Reiki
by Mari Hall
When we are choosing a path for the future, the past can offer us inspiration and guidance. Mari shares important events from her personal life that have influenced the path she has taken.
---

Reiki in a Rural Area
The Challenges and Rewards
by Valerie J. Mann
Promoting Reiki may be more of a challenge in a community that is unfamiliar with the value it provides. Valerie shares her experiences of getting a Reiki practice started in a small town setting.
---
Reiki Stories
Read the stories of people who have experienced the miracle-working power of Reiki.
---
This is an exciting and valuable issue that will supply you with entertainment as well as quality information and instruction. If you have any suggestions on how the magazine could be improved, I'd be very happy to hear them.
The world is a wonderful place, filled with continual changes which bring with them a never ending supply of opportunities. May you grow in the ability to allow the wisdom of Reiki to guide how you create your life.
Love and peace to you and the world.
William Lee Rand,
President