Reiki News Spring 2006
Reiki News Spring 2006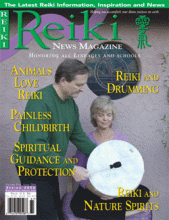 Spring 2006
Digital Version Available
Digital versions are available for online viewing only. Downloading and printing not available.
Once your purchase is complete please go to your profile page and click on the Digital Documents
tab, digital magazines are located lower down on the page. Advertisements are
out-of-date and may appear distorted or blurry but editorial material is not affected.
Honoring All Reiki Schools and Lineages
The Reiki News Magazine is a 80-page full color glossy magazine containing articles on every aspect of Reiki practice written by some of the most knowledgeable and experienced Reiki people on the planet. Below is a synopsis of the current issue.
Welcome . . .
to the Spring issue of the Reiki News Magazine. Our purpose in publishing the magazine is to provide you with inspiration as well as new ideas and techniques so your practice of Reiki can be more fulfilling and beneficial - to you as well as those you treat. By calling on Reiki to guide this process and by continually searching for the very best writers and giving them the freedom and encouragement to produce their best work, we remain focused on fulfilling that purpose. Check the amazing list of articles below. This issue is both exciting and practical!
Here is a list of the articles in this issue:
---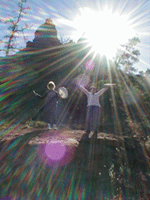 Reiki and Drumming
by Michael Arthur Baird and Laurelle Shanti Gaia
Drumming has been with us for thousands of years and has played an important role in entertainment, healing, communication, and community-building. Michael and Laurelle have explored the healing aspects of drumming and show how to use it with Reiki to create powerful healing experiences.
---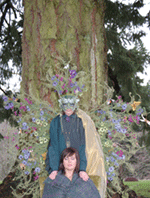 Reiki and Nature Spirits
by Colleen Benelli
Nature is filled with spiritual energy, and in fact every tree, flower, and plant has a spirit. Developing an awareness of nature spirits allows us to communicate with them and gain their help in living with greater harmony, peace, and well-being. In this article, Colleen explains how to bring nature spirits into your Reiki practice.
---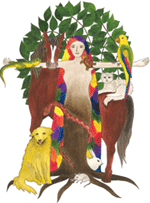 Reiki and Animals
by Kathleen Prasad
Animals can benefit from Reiki just as people can. In addition, when we treat animals, they are usually treating us at the same time. Kathleen shows us the special methods she uses and shares some of the benefits she and others have received from the animals that received Reiki treatments.


---
Animals Love Reiki
by Cheryl Caruolo
Cheryl takes us on a journey through her life as she learns about animals and healing and shares some of the wonderful experiences she's had.
---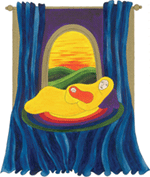 Reiki and Painless Childbirth
by Cori Nielsen
Childbirth need not be the traumatic event portrayed by modern medicine. Women have the ability to give birth free of trauma and pain. The methods in this article create long-lasting benefits for both mother and child.
---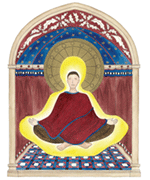 Spiritual Guidance and Protection
by William Lee Rand
Receiving personal guidance from a spiritual source can be of great benefit for those wanting to grow into a more meaningful life. Learn how to use Reiki to create this experience as well as receive protection from harm.
---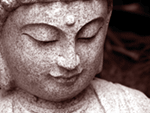 Reiki and Enlightenment
by Walter Lübeck
Enlightenment is a goal worth pursuing. Reiki is enlightened energy and like a lighthouse, can guide and heal us to the fulfillment of this goal.
---
The Littlest Reiki Master
by Barbara McKell
There are wonderful benefits that can come from giving Reiki to pregnant women and to children. Learn how children respond to Reiki, even in the womb.
---
Raising Reiki-Conscious Children
by Kathy "Kap" Parra
Children come into the world with an amazing awareness and purpose that is very delicately held within their hearts. Nurturing appreciation of parents or other adults can play an important role in allowing these precious gifts to be established within the developing life of the child.
---
Reiki Stories
Read the stories of people who have experienced the miracle-working power of Reiki.
---
This is an exciting and valuable issue that will supply you with entertainment as well as quality information and instruction. If you have any suggestions on how the magazine could be improved, I'd be very happy to hear them.
The world is a wonderful place, filled with continual changes which bring with them a never ending supply of opportunities. May you grow in the ability to allow the wisdom of Reiki to guide how you create your life.
Love and peace to you and the world.
William Lee Rand,
President