Reiki News Spring 2022
Reiki News Spring 2022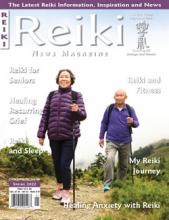 Spring 2022
Available in Digital and Hardcopy Versions
Please use the drop-down menu to choose the version you like. Digital versions are available for online
viewing only. Downloading and printing not available. Once your purchase is complete please go to your
profile page and click on the Digital Documents tab, digital magazines are located lower down on the page.
Honoring All Reiki Schools and Lineages
The Reiki News Magazine is a 80-page full color glossy magazine containing articles on every aspect of Reiki practice written by some of the most knowledgeable and experienced Reiki people on the planet. Below is a synopsis of the current issue.
Welcome..
to the Spring issue of the Reiki News Magazine. Our purpose in publishing the magazine is to provide you with inspiration as well as new ideas and techniques so your practice of Reiki can be more fulfilling and beneficial - to you as well as those you treat. By calling on Reiki to guide this process and by continually searching for the very best writers and giving them the freedom and encouragement to produce their best work, we remain focused on fulfilling that purpose. Check the amazing list of articles below. This issue is both exciting and practical!
Here is a list of the articles in this issue:
---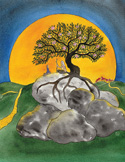 Reiki for Seniors
by William Lee Rand
Here, William describes the advantages of being a senior and shows how Reiki, diet, and exercise can help solve some seniors' concerns, including osteoporosis and dehydration.
---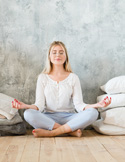 Using Reiki as a Pathway for Personal Power
By Nichole Martini

In this article, Nichole describes how one of her students used Reiki to heal her tendency to over-give to others and create a balanced life in which her own needs are also met.
---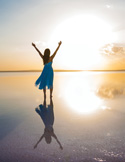 Towards Freedom and Independence
By Barbara Farrell

Barbara shares how Reiki helped her heal her overly sensitive nature and increase her self-confidence to face her fears and take the steps necessary to live a healthy and happy life.
---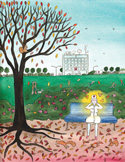 Help Yourself First Before You Help Others
By Janny Adkins, RN

Janny used self-Reiki for the first time in many years and immediately discovered that her hip pain that had been present since a recent move was completely healed! This experience made her aware of how important daily Reiki sessions can be.
---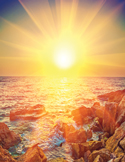 A Reiki I Class Created My Spiritual Awakening
By Andrea Picardy

In this article, Andrea describes how a Reiki I class unexpectedly gave her a spiritual awakening. She describes her new life in which she can tap into an inner space of utmost peace.
---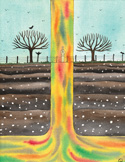 My Reiki Journey
By Bill Stevens

In this article, Bill shares his spiritual journey and the profound impact that Reiki has had on him, leading him to conclude that the practice of Reiki can be a spiritual path.

---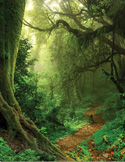 Sole to Soul: Giving Reiki to Gaia
By Duncan Cross, with Karen Caig

In the same way we can send Reiki with our hands, we can also send it through other parts of our body, including using our feet to give Reiki to the earth.

---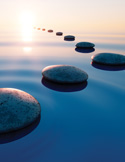 My Reiki Energy Became Stronger During COVID-19
By Carolyn Coleridge, MSW, LCSW

Here Carolyn describes how she was able to integrate her psychotherapy practice with Reiki and intuitive reading and how her Reiki consciousness expanded during the COVID-19 pandemic.
---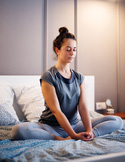 A Psychotherapeutic Approach to Healing Anxiety with Reiki
By Corinne Webster, PhD, LPC, RPT

In this article, the author explains how she used psychotherapeutic Reiki to create a six-week counseling intervention to treat anxiety, which appears to provide exciting potential in meeting treatment goals.
---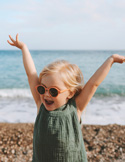 Reiki Helps a Toddler with Pneumonia
By Dawn Fleming

In this article, Dawn recounts how she worked with a child hospitalized with double pneumonia and not responding to any treatments. By giving her Reiki sessions, the child was able to heal quickly and leave the hospital in just a couple of days.
---
Reiki Heals Migraines
By Donna McDine
Donna shares her difficulties with migraine headaches and the discovery that Reiki could heal them.

---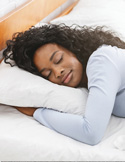 Reiki and Sleep
By Marsha R. Drozdoff, MSW

Many people have difficulty getting a good night's sleep. In this article, Marsha shows how to use Reiki to heal your inability to sleep deeply and soundly.

---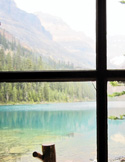 Reiki Heals Insomnia
By Debra Gustin

Here Debra shares a Reiki session during which her client, who had insomnia, entered a deeply relaxed state and received help from St. Jude and St. Francis of Assisi. As a result, she now sleeps like a baby.
---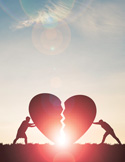 Healing Recurring Grief
By Kristie Stevens, MEd

In this article, Kristie shows how to combine Reiki with other healing methods to transform grief into a feeling of wholeness.

---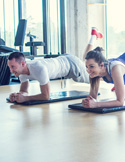 Reiki and Fitness—Inspiration Meets Perspiration
By Jane Ann Hennessy, MSA

Here, Jane shares some important experiences she had on her journey to combine being a Reiki Master and a fitness trainer.

---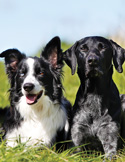 A New Reiki Energy Just for Animals
By Chellie Kammermeyer

In this article, Chellie explains how she and her husband Mike experienced a new Reiki energy when they began teaching animal Reiki classes and how this created a feeling of interconnectedness with all living things.
---
This is an exciting and valuable issue that will supply you with entertainment as well as quality information and instruction. If you have any suggestions on how the magazine could be improved, I'd be very happy to hear them.
The world is a wonderful place, filled with continual changes which bring with them a never ending supply of opportunities. May you grow in the ability to allow the wisdom of Reiki to guide how you create your life.
Love and peace to you and the world.
William Lee Rand,
President
Writers Guidelines
If you would like to write an article for the Reiki News Magazine,
please see our Writers Guidelines by clicking here.
Advertising
We are accepting some advertising in our magazine.
Learn more about advertising.