Reiki News Fall 2022
Reiki News Fall 2022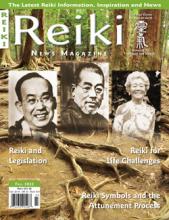 Fall 2022
Available in Digital and Hardcopy Versions
Please use the drop-down menu to choose the version you like. Digital versions are available for online
viewing only. Downloading and printing not available. Once your purchase is complete please go to your
profile page and click on the Digital Documents tab, digital magazines are located lower down on the page.
Honoring All Reiki Schools and Lineages
The Reiki News Magazine is a 80-page full color glossy magazine containing articles on every aspect of Reiki practice written by some of the most knowledgeable and experienced Reiki people on the planet. Below is a synopsis of the current issue.
Welcome...
to the Fall issue of the Reiki News Magazine. Our purpose in publishing the magazine is to provide you with inspiration as well as new ideas and techniques so your practice of Reiki can be more fulfilling and beneficial - to you as well as those you treat. By calling on Reiki to guide this process and by continually searching for the very best writers and giving them the freedom and encouragement to produce their best work, we remain focused on fulfilling that purpose. Check the amazing list of articles below. This issue is both exciting and practical!
Here is a list of the articles in this issue: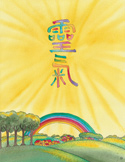 The Origin and Mechanism of the Reiki Symbols and the Attunement Process
by William Lee Rand
Reiki has many unique features that give it extraordinary value. In this article William explains the many interesting facts and details he uncovered researching the origin and mechanism behind the Reiki symbols and the attunement process over a period of more than thirty years.
---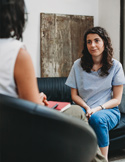 Reiki for Life Challenges and Trauma
by Karen K. Harrison, Ed.S., LCPC, LCMFT, AASECT
In this article, Karen shares how she combines Reiki with counseling techniques that anyone can use to move Reiki clients through life challenges. She also provides the steps for the Timeline Technique. She also explains the Timeline Technique which is an effective method is to heal painful emotional issues.
---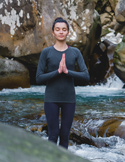 Reiki for Mind Management
by Colleen Benelli
Colleen discusses how Reiki works well with daily mind management practices to shift negative thoughts, reducing stress, increasing creativity and bring peace of mind.


---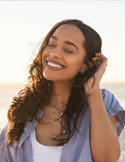 The Joy of Reiki
by Penny Michaels
Penny shares her enthusiasm for Reiki and how she learned from different teachers, started a Reiki Circle, experienced incredible healing and also shares two Reiki stories.


---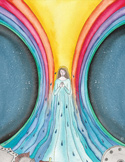 How Reiki Helped Me to Forgive
by Aimee Cringan
Here Aimee shares how Reiki brought shifts in her awareness that allowed her to forgive her father and helped everyone involved live more balanced lives.


---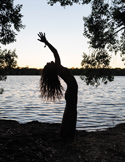 Reiki Relieved Anxiety and Helped Me Achieve Important Goals
by Heather Newman
In this article, Heather explains how Reiki healed her chaotic life by helping her overcome anxiety, heal from her past traumas, begin using her intuition and connect with the power of her inner self.

---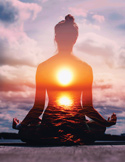 Being in Service to Reiki
by Lori Torok, MA
Lori shares her thoughts about how an unhealthy ego can interfere with a Reiki session and how a special breathing exercise and visualization can assist in allowing Reiki to flow more freely.

---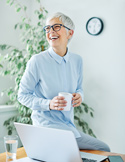 Reiki Helps Find Lost Computer Files
by Carolyn Chilton Casas
After working her way through the trauma of a computer crash and losing personal and professional data, Carolyn describes how Reiki gracefully guided her to the solutions she needed.

---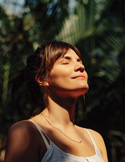 Sending Distance Reiki to Others Healed My Depression
by Kerri Aab
While in a period of depression, Kerri felt guided to send distant Reiki to anyone in need and discovered doing so lifted her own despair, leading her to develop a daily practice of group distance Reiki.

---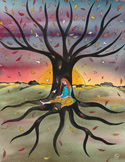 Animal Reiki for End-of-Life Support
by Robyn Benelli
In this article, Robyn shares information on how animal Reiki practitioners can help facilitate an animal's end-of-life process that supports the animal as well as everyone involved.

---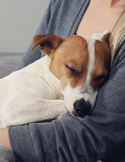 Helping Your Pet Go to the Other Side
by Michelle McKenzie
Michelle describes the benefits that took place using Reiki to help her dog Lolly through a peaceful transition.


---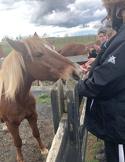 My Animal Reiki Practice
by Rose O'Connor
Rose describes her animal Reiki practice including teaching her first class and shares how animals, in their special way are able to show us how to be more human.


---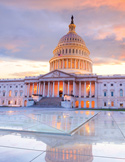 Reiki and Legislation
by Jules Davis
In this article, Jules explains her work with the ICRT Reiki Legislative Committee including the problems that Reiki legislation can create and the solutions that are available.

---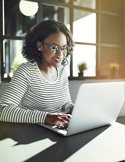 Reiki and Social Media
by Jill Thiel
Jill recounts how she transformed her use of social media into a source of healing for her and her readers. In this process she explains how Reiki guided her to work more closely with her authentic self in edit her posts and how this allowed her to greatly increase the following of the ICRT Facebook and Instagram pages.
---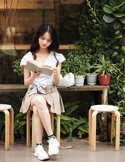 Reiki and Poetry
by Kristyn Snedden
Kristyn shares how the pandemic helped her improve her Reiki abilities after which she began working more directly with her authentic self and became a poet.


---
This is an exciting and valuable issue that will supply you with entertainment as well as quality information and instruction. If you have any suggestions on how the magazine could be improved, I'd be very happy to hear them.
The world is a wonderful place, filled with continual changes which bring with them a never ending supply of opportunities. May you grow in the ability to allow the wisdom of Reiki to guide how you create your life.
Love and peace to you and the world.
William Lee Rand,
President
Writers Guidelines
If you would like to write an article for the Reiki News Magazine,
please see our Writers Guidelines by clicking here.
Advertising
We are accepting some advertising in our magazine.
Learn more about advertising.