Reiki News Fall 2019
Reiki News Fall 2019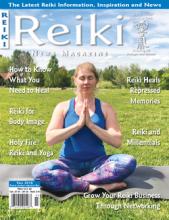 Fall 2019
Digital Version Available
Digital versions are available for online viewing only. Downloading and printing not available.
Once your purchase is complete please go to your profile page and click on the Digital
Documents tab, digital magazines are located lower down on the page.
Honoring All Reiki Schools and Lineages
The Reiki News Magazine is a 80-page full color glossy magazine containing articles on every aspect of Reiki practice written by some of the most knowledgeable and experienced Reiki people on the planet. Below is a synopsis of the current issue.
Welcome . . .
to the Fall issue of the Reiki News Magazine. Our purpose in publishing the magazine is to provide you with inspiration as well as new ideas and techniques so your practice of Reiki can be more fulfilling and beneficial - to you as well as those you treat. By calling on Reiki to guide this process and by continually searching for the very best writers and giving them the freedom and encouragement to produce their best work, we remain focused on fulfilling that purpose. Check the amazing list of articles below. This issue is both exciting and practical!
Here is a list of the articles in this issue:
---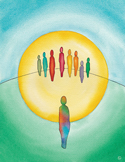 How to Know What You Need to Heal
by William Lee Rand
This article explains a powerful method of becoming aware of the deeper areas within yourself that need to heal. Those who can practice this method will be on the path to a wonderful new level of health and well-being.

---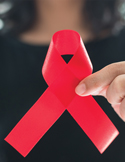 Reiki and Stroke
by Alexandria L. Thomas
Alexandria shares the story of a young mother who healed quickly from a stroke after receiving seven Reiki sessions.

---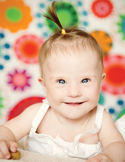 Reiki Helps a Child with Down Syndrome
by Angela Deschesne
As a friendship developed between two families, Angela discovered that Reiki sessions could improve the health and quality of life for her new friend's Down syndrome toddler and her family.
---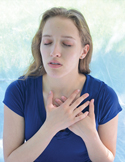 Reiki for Depression
by Gina M. Gafford
Gina shares her story about how her daughter uses Reiki along with special breathing techniques to gain relief from depression, reduce stress, find balance, and increase her inner light.
---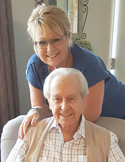 Reiki for Aging Seniors
by Nancy Mousseau
Nancy enabled Reiki to guide her by allowing it to enter every aspect of her life, and this led her to a job providing Reiki at a senior long-term care facility. Nancy describes the joys and rewards of her work.
---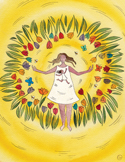 Reiki Heals Repressed Memories
by Monica Augustine
In this article, Monica describes how by combining the Reiki distant symbol with intuitive life coaching, she can help her clients gain important insight into unresolved emotional trauma from the past and heal.
---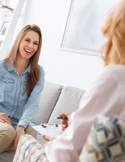 Combining Reiki with Traditional Therapy
by Allison Batty-Capps, MA, MFT
By pairing Reiki with her family and marriage counseling practice, Allison can help her clients quickly heal current life difficulties that originated in traumatic childhood events.
---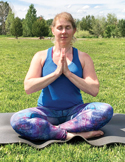 Holy Fire® Reiki and Yoga
by Cami Coté
Growing up in a dysfunctional environment, Cami felt unloved, unworthy and abandoned. By learning yoga, she felt peaceful during class, but it wasn't until she combined it with Reiki that she truly began to heal.
---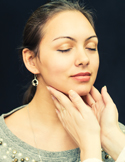 Reiki and the Endocrine System
by Chellie Kammermeyer
The endocrine glands create a multitude of hormones that regulate all the important processes of the body and they are located at each of the standard Reiki hand positions. This article gives important details about the human body and provides insight into how Reiki creates health and well-being.
---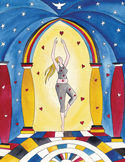 Reiki for Body Image
by Karen Harrison, LCPC, LCMFT, AASECT
Karen explores how Reiki can transform a negative body image from one in which you criticize and compare yourself to others, to one of loving acceptance of yourself. She includes a Body Image Exercise.
---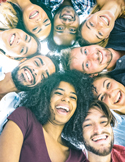 Reiki and Millennials
by Robyn Benelli
Being a millennial, Robyn understands people in this age group and explains why they have an interest in Reiki and other forms of alternative spirituality. Attracting more young people to Reiki gives Reiki a stronger future, and this article explains how to do it.
---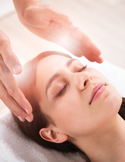 Reiki? What's That?
by Jennifer Brodigan
If one wants to explain Reiki to others, it is important to have a short, well-thought-out sentence or two memorized for this purpose. This article provides suggestions about how to do this effectively.
---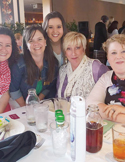 Grow Your Reiki Business Through Networking
by Karen Caig
Karen discovered networking by accident and after trying it, found it is a better method of letting people know about Reiki than any of the other methods she had previously used.
---
Master Class Transformations
by Carolyn Chilton Casas
In this article, Carolyn shares the results of a survey she sent to members of her Usui/Holy Fire® III Reiki Master class. Included are descriptions of healings and improvements of various ailments and conditions the respondents had been experiencing, and enhancements in their states of consciousness.
---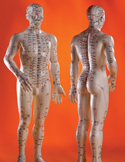 Reiki Combined with Traditional Chinese Medicine
by Karen Vomvolakis
In this article, Karen describes the principles of Traditional Chinese Medicine and how she incorporates her knowledge of Yin-Yang Theory and the meridian system into her Reiki sessions.
---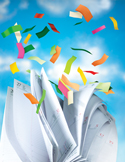 Reiki Heals "The Shoulds"
by Colleen Benelli
While there is a positive and supportive way to use the word should, it can also be used habitually toward one's self or others in a way that carries feelings of shame, guilt or criticism as a method of unhealthy control. In this article, Colleen addresses this issue and provides a method of using Reiki to heal this tendency.
---
This is an exciting and valuable issue that will supply you with entertainment as well as quality information and instruction. If you have any suggestions on how the magazine could be improved, I'd be very happy to hear them.
The world is a wonderful place, filled with continual changes which bring with them a never ending supply of opportunities. May you grow in the ability to allow the wisdom of Reiki to guide how you create your life.
Love and peace to you and the world.
William Lee Rand,
President
Writers Guidelines
If you would like to write an article for the Reiki News Magazine,
please see our Writers Guidelines by clicking here.
Advertising
We are accepting some advertising in our magazine.
To learn more about how to advertise, please click here.