Reiki News Fall 2015
Reiki News Fall 2015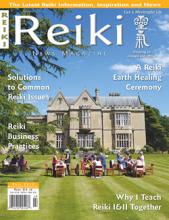 Fall 2015
Digital Version Available
Digital versions are available for online viewing only. Downloading and printing not available.
Once your purchase is complete please go to your profile page and click on the Digital Documents
tab, digital magazines are located lower down on the page. Advertisements are
out-of-date and may appear distorted or blurry but editorial material is not affected.
Honoring All Reiki Schools and Lineages
The Reiki News Magazine is a 80-page full color glossy magazine containing articles on every aspect of Reiki practice written by some of the most knowledgeable and experienced Reiki people on the planet. Below is a synopsis of the current issue.
Welcome . . .
to the Fall issue of the Reiki News Magazine. Our purpose in publishing the magazine is to provide you with inspiration as well as new ideas and techniques so your practice of Reiki can be more fulfilling and beneficial - to you as well as those you treat. By calling on Reiki to guide this process and by continually searching for the very best writers and giving them the freedom and encouragement to produce their best work, we remain focused on fulfilling that purpose. Check the amazing list of articles below. This issue is both exciting and practical!
Here is a list of the articles in this issue:
---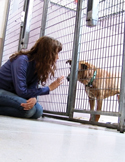 Why Reiki is Ideal for Animals
by Kathleen Prasad
Animals love Reiki and in this article Kathleen explains why. She also describes the benefits it provides to animals and includes inspirational stories about how Reiki can help them.

---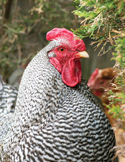 Reiki Animals, Part One
by Pamela Allen-LeBlanc
Animals have a natural understanding of Reiki and can actually be attuned to it. Once attuned they seem know how to use it on other animals and also with humans. This is a fascinating article that will broaden your perspective about healing and as well as expand your understanding of animal consciousness.
---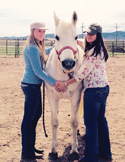 Learning the Language of Love, Part Two
by Rose O'Connor
In this article, Rose continues with her detailed instruction on how to use Reiki to interact with horses. Love is a language horses easily understand and here we learn how to use love to open a horse's heart and also how horses can provide healing for us.
---

Reiki Business Practices
by Colleen Benelli and Karen Harrison
Reiki is as much a business as it is a healing practice. Because of this, it's important to have a thorough understanding of the business of Reiki if one is to do well. This article provides specific instructions on how to implement all the important aspects of operating a Reiki business.
---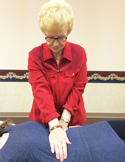 Solutions to Common Reiki Issues
by Judy McCracken, M.Ed.
Here Judy examines several important issues that are part of a Reiki practice and provides practical solutions developed during her 27 years as a Reiki practitioner and teacher.

---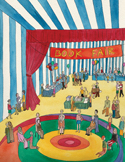 Operating a Reiki Booth at a Book Festival
by Marsha Drozdoff, ACSW, LCSW
There are many ways to introduce Reiki to the public. Having a Reiki booth at a fair or other public event can be both effective and fun. In this article, Marsha describes her experience and offers some helpful tips on how to do well and also includes personal stories from some of the practitioners.
---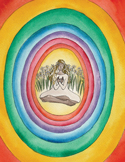 The Value of a Personal Practice
by Natalia Pisetskaya
Giving ourselves Reiki is an important part of being a Reiki practitioner. In this article Natalia explains the positive results of a personal practice.

---
A Reiki Duet
by Kristin Zimet
This article is about two Reiki practitioners working together over a period of time in a hospital setting. The author describes the joys and benefits that take place and how teamwork develops intuitively to create a beautiful dance of healing.
---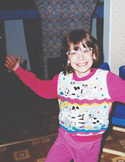 Healing Eye Issues with Reiki
by Dawn Fleming
In this article, Dawn explains how she was motivated to learn Reiki so she could help her six-year-old daughter who had an eyesight problem. She also describes several other Reiki success stories involving others with eye problems.

---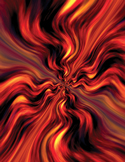 A New Reiki Experience
by Deb Karpek
Healthy change is necessary if we are to heal and grow, but sometimes our unresolved distress gets triggered and tries to talk us out of it. Fortunately, there is a source of higher guidance we can trust in to guide us on our life path. In this article, Deb explains this process, which she experienced when learning a new style of Reiki.
---
Why I Teach Reiki I&II Together
by William Lee Rand
There are many ways to teach Reiki that are effective. In this article, William describes the tradition behind teaching I&II together and explains the positive results that make it an important option for Reiki teachers.

---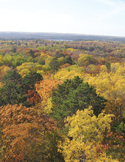 A Reiki Earth Healing Ceremony
by Diane Anderson
As Reiki practitioners, it is important to remember that we can share the gift of Reiki with the world and offer it to the Earth to assist in the healing of the planet. In this article Diane explains a special experience she took part in and also shows how to create your own earth healing ceremony.
---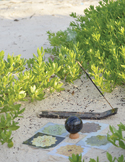 Reiki Initiates World Peace Grid Meditations in the Bahamas
by Cheri Wood
The world peace grid meditation has been going on around the world each month for over 15 years. In this article Cheri shares her experience in creating a local world peace grid meditation group and encourages you to do the same in your area.
---
Reiki Stories
---
This is an exciting and valuable issue that will supply you with entertainment as well as quality information and instruction. If you have any suggestions on how the magazine could be improved, I'd be very happy to hear them.
The world is a wonderful place, filled with continual changes which bring with them a never ending supply of opportunities. May you grow in the ability to allow the wisdom of Reiki to guide how you create your life.
Love and peace to you and the world.
William Lee Rand,
President
Writers Guidelines
If you would like to write an article for the Reiki News Magazine,
please see our Writers Guidelines by clicking here.
Advertising
We are accepting some advertising in our magazine.
To learn more about how to advertise, please click here.