Reiki News Fall 2006
Reiki News Fall 2006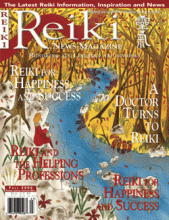 Fall 2006
Digital Version Available
Digital versions are available for online viewing only. Downloading and printing not available.
Once your purchase is complete please go to your profile page and click on the Digital Documents
tab, digital magazines are located lower down on the page. Advertisements are
out-of-date and may appear distorted or blurry but editorial material is not affected.
Honoring All Reiki Schools and Lineages
The Reiki News Magazine is a 80-page full color glossy magazine containing articles on every aspect of Reiki practice written by some of the most knowledgeable and experienced Reiki people on the planet. Below is a synopsis of the current issue.
Welcome . . .
to the Fall issue of the Reiki News Magazine. Our purpose in publishing the magazine is to provide you with inspiration as well as new ideas and techniques so your practice of Reiki can be more fulfilling and beneficial - to you as well as those you treat. By calling on Reiki to guide this process and by continually searching for the very best writers and giving them the freedom and encouragement to produce their best work, we remain focused on fulfilling that purpose. Check the amazing list of articles below. This issue is both exciting and practical!
Here is a list of the articles in this issue:
---
Reiki for Happiness and Success
by William Lee Rand
Everyone has a desire to experience a better life. Most of us strive for happiness and success, but if these goals are to have meaning, it is important to understand their deeper purpose. In order for us to be truly happy and successful, we must be true to ourselves.
---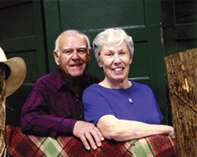 A Doctor Turns to Reiki
by Terry Sanders, M.D.
In this fascinating story, a medical doctor explains several miraculous healings that convinced him how valuable Reiki can be.
---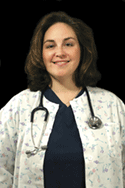 Reiki and the Helping Professions:
Caring for Yourself First
by Kathie Lipinski, RN, MSN, CH
Kathie explains the benefits of Reiki for health care workers and the importance of taking care of yourself to avoid burnout. She also describes a number of techniques for using Reiki in medical settings.
---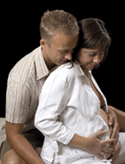 Reiki and Pregnancy
by Walter Lübeck
Research has shown that pregnancy and early childhood is the most formative part of a person's life and has a profound affect on one's long-term health. Reiki, along with proper nutrition and other factors, can support the mother and baby during this most important time of life.

---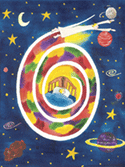 Applying Reiki to Our Dreams
by Edward Bonapartian
Dreams can be a gateway to greater self-knowledge and self-healing. In this article, Edward explains how to create an effective method for combining Reiki healing with dream work.
---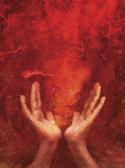 Learning to Follow My Hands and Heart
by Mari Hall
Touching stories from Mari's experience illustrate the practical instruction in this article, which explains how practitioners can use Reiki to guide their hands to the areas where they will be most effective for healing.
---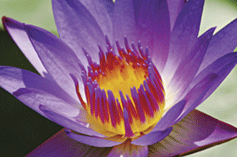 The Mental/Emotional Symbol
by William Lee Rand
Healing the mind and emotions is an important part of Reiki practice. This article explains the basics of this important symbol and includes exercises to heal specific conditions and empower your life.
---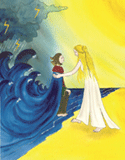 Reiki Heals Criticism
by Colleen Benelli
We create our own reality with what we think about and what we feel. Criticism of others can be self-fulfilling, attracting the negative situations and people complained about. Learning to forgive and heal allows us to transform this habit into positive thoughts and feelings that attract a healthier reality.

---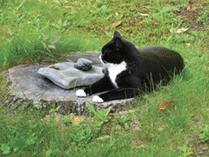 Willie the Reiki Master Cat
by Gianna Settin, PhD
The practice of healing includes a role played by animals and in this humorous yet factual article, Gianna explains how her cat began helping her with Reiki sessions and was eventually initiated as a Reiki master.
---
Reiki Stories
Read the stories of people who have experienced the miracle-working power of Reiki.
---
This is an exciting and valuable issue that will supply you with entertainment as well as quality information and instruction. If you have any suggestions on how the magazine could be improved, I'd be very happy to hear them.
The world is a wonderful place, filled with continual changes which bring with them a never ending supply of opportunities. May you grow in the ability to allow the wisdom of Reiki to guide how you create your life.
Love and peace to you and the world.
William Lee Rand,
President