Usui/Tibetan ART Manual
Usui/Tibetan ART Manual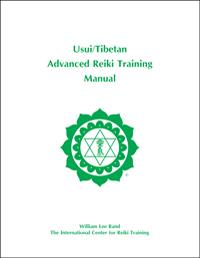 Please ensure you are purchasing the right style of teaching manual for your
class (i.e. Usui/Tibetan, Holy Fire®, Holy Fire® II, Holy Fire® III). Vision Publication will
not be held responsible for any returns due to customer purchasing incorrect manuals.
* 30% DISCOUNT SPECIAL *
A 30% discount is available for anyone ordering 5 copies or more. If you enter 5 copies or more in the quantity box above, our shopping cart program will automatically calculate the discounted price for your order.
This is the class manual used in this one day class. The manual covers:
The Usui Master symbol, and how to use it to give Reiki treatments.
Instructions for doing a Reiki meditation that strengthens the mind, expands consciousness and increases the strength of one's Reiki energy. This meditation can also be used to solve problems and achieve goals.
How to use crystals and stones to send distant Reiki continuously and automatically.
How to create a Reiki grid that can continuously send healing to many people, events and goals.
Reiki Aura Clearing which has also been called Reiki Psychic Surgery is described that allows you to quickly remove negative psychic energy from yourself and others and send it up to be healed.
A Reiki Moving Meditation is explained that helps one become more grounded, centered and energized.