Reiki The Healing Touch - Mandarin
Reiki The Healing Touch - Mandarin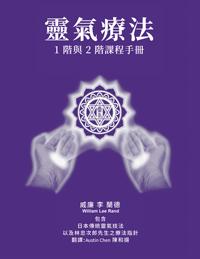 Digital Manual
A digital version is available for online viewing only. Downloading and printing not available.
Once your purchase is complete please go to your profile page and click on the Digital Documents tab.
* 30% DISCOUNT SPECIAL *
A 30% discount is available for anyone ordering 5 print/hard/digital copies or more. If you enter 5 copies or more in the quantity box above (5 or more digital copies on one order), our shopping cart program will automatically calculate the discounted price for your order. You will also receive an additional 10% discount for ordering from our web site.
Includes Japanese Reiki Techniques and Hayashi Healing Guide!
Japanese Reiki Techniques
Included are the nine Reiki techniques Dr. Usui taught to his students, but have only recently become available in the West. Illustrated instruction.
Hayashi Healing Guide
This is a hand position guide for over 100 illnesses and conditions that was developed in Japan by Dr. Hayashi.
Revised and expanded edition features sections on:
Reiki Past and Present
How Does Reiki Heal
How to Use Reiki
Detailed information on how to use the Reiki Symbols
Includes all the Western hand positions
Japanese Reiki Techniques
How to combine Western and Japanese Reiki
Becoming a Reiki Master
Developing Your Reiki Practice
Reiki in Hospitals
Discovering the Roots of Reiki
Reiki Training and Licensing
The Usui Memorial and Mt. Kurama
Extensive footnotes and index
192 pages, 40 drawings, 18 photos
This book was recently updated to include the latest discoveries about the history of Reiki including research from William's two trips to Japan. The revised history is based upon verifiable facts and includes information from Usui Sensei's original Reiki manual as well as the Hayashi Healing Guide, the Usui memorial stone in Tokyo and information from Mt. Kurama where Reiki was discovered. The myths about Reiki are dispelled and a clear understanding about the practice of Reiki is established.
This book is a must for anyone wanting the latest information on Reiki. It includes the Japanese Reiki Techniques as well as the Hayashi Healing Guide. It is fully illustrated with more than 40 drawings and 18 photos. It also contains a comprehensive, easily understood explanation of Reiki, how it works and how to practice it. Written with inspiration, clarity and vitality, it captures the essence of Reiki and provides remarkable depth of understanding.
The chapters on Developing your Reiki Practice, Becoming a Reiki Master and Reiki in Hospitals inspire and instruct one on how to integrate Reiki into the everyday world. It is an excellent introduction to the subject as well as a user-friendly manual for the experienced practitioner. Extensively revised and expanded, this book is over 50% larger than the previous version. It is available in two sizes; a workshop manual for use in Reiki classes and a bookshelf version. Both versions have exactly the same information.