Reiki Online Newsletter - January 2020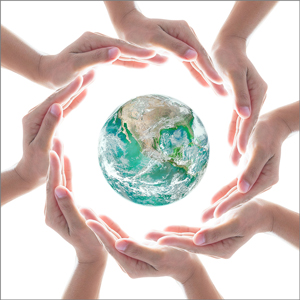 Is the World Becoming Safer and Healthier?
by William Lee Rand
By watching news programs, many people seem to have gotten the impression that the world is becoming a more dangerous place and that society as a whole is falling apart. The news programs need not focus on adverse events as much as they do as there are plenty of positive, beneficial stories they could present on their shows. The reason they focus on war, crime, and suffering is because doing so increases the number of people watching their programs and increases their ratings and the amount of money they earn... Read More
Table of Contents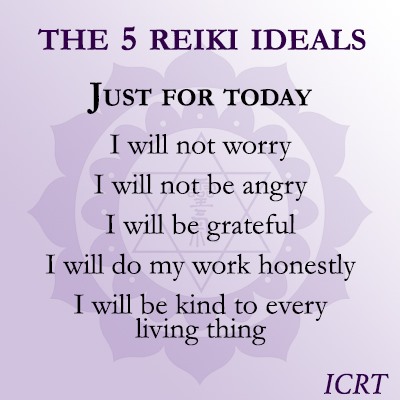 ---

It is my pleasure to send you the January 2020 edition of our Reiki Online Newsletter. Clicking on the links in the table of contents takes you directly to each item. To return just click on back arrow in your browser. I would enjoy your input so we can make this newsletter even more informative and valuable. Feel free use the contact form to send any comments, questions or information. Use the Submit Your Story form to send a Reiki Story that you would like to share with other Reiki people. You must login to create a story and all stories are reviewed and possibly edited prior to posting on in the Reiki Stories section.
---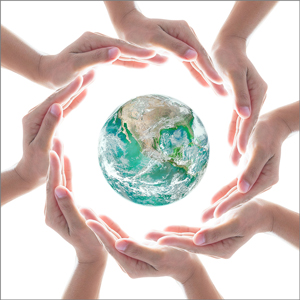 Is the World Becoming Safer and Healthier?
by William Lee Rand
This article is a follow-up to one originally published in the Summer 2012 issue of Reiki News Magazine, entitled, "Are Things Getting Better?"(1) The following is an abridged article. The complete article will appear in the Spring 2020 issue of Reiki News Magazine.
By watching news programs, many people seem to have gotten the impression that the world is becoming a more dangerous place and that society as a whole is falling apart.(2)
The news programs need not focus on adverse events as much as they do as there are plenty of positive, beneficial stories they could present on their shows. The reason they focus on war, crime, and suffering is because doing so increases the number of people watching their programs and increases their ratings and the amount of money they earn from advertising. While they know of their responsibility to present accurate and useful information to their viewers, a need to make a profit is an influence that takes precedence over helping people live happier and healthier lives.
There is a saying in the news business that "if it bleeds it leads."(3) They know that people are drawn more to bad news than to good, and that is why you rarely see news programs that feature mostly positive events taking place in the world...
Religious Influence
Many religious organizations use our inherent tendency toward fear to their advantage. As an example, in the Christian religion, some interpret parts of the Christian Bible to indicate that we are now in the "end times" when the world is supposed to be getting worse and worse in terms of war, crime, hunger and disease. They state that the current world, and even more so in the future, will become a place of ever-increasing levels of human suffering. This interpretation, which is used by various religious leaders, makes use of fear to draw more people into their churches with the idea that the "end times" are coming, and that to be "saved" one must become a member of their church, strictly following their teachings to avoid the "divine punishment" they would otherwise receive. In many cases, the use of extreme ideas of unspeakable suffering in the afterlife, if one does not do what the churches are preaching, is used to maximize this fear. But they also teach that if you follow their guidance, you will receive a tremendous reward. . . . .
The World Is Becoming a Safer Place
If we are to understand what is taking place on our planet, rather than accept a popular opinion which, as I have explained, is often based on misinformation, instead, look at the facts and form your view of the world from evidence-based research.
The world Is safer than what most people believe.
Based on facts which I will share with you now, the world is not becoming a more dangerous place to live, and in fact, conditions on our amazing living planet are getting safer and better than they have ever been.
The Tragedy of War Is Decreasing
One important example of the world becoming safer is the fact that there hasn't been a World War in over seventy-five years! This fact is a positive point amid lesser wars that have and are taking place. It is helpful to consider the number of people who died over time in wars as it provides a better perspective on the world's current level of safety. . . . . . A hundred million people died in World Wars I&II but only 7.3 million died in all wars since then . . . . . .
In the complete article, I use statistics to demonstrate in detail and with references and bibliography that war deaths, crime, extreme poverty and cancer deaths have decreased significantly and how the wonderful planet we live on is getting better than ever. I also explain that one of the important reasons for this is the practice of Reiki that began spreading immediately after World War II. The complete version of this 2600 word article will appear in the Spring 2020 issue of Reiki News Magazine to be released on March 1.
Endnotes
1 https://www.reiki.org/articles/are-things-getting-better.
2 https://www.washingtonpost.com/opinions/the-world-is-doing-much-better-than-the-bad-news-makes-us-think/2019/12/02/25086....
3 https://www.psychologytoday.com/us/blog/two-takes-depression/201106/if-it-bleeds-it-leads-understanding-fear-based-media.
---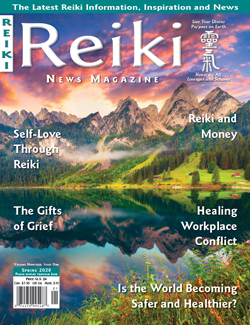 Winter Issue 2019 Reiki News Magazine
The Winter 2019 Reiki News Magazine is now available! Read articles on every aspect of Reiki practice written by some of the most knowledgeable and experienced Reiki people on the planet.
This issue's authors include: William Lee Rand, Isabella Rosa, Shekhina von Recklinghausen, Ann Baldwin & Ann Thompson, Kathleen L. Johnson, Carolyn Chilton Casas, Jill Thiel, Claire Johnston, Pamela J. Friers, Marsha R Drozdoff, Deborah O'Brien, Mary Spohn, Allison Batty-Capps, Himani Jain, Shannon Peck, Rose O'Connor and Kathleen Prasad. See More
---
6 Steps to Manifest Your Goals with Reiki in 2020
With the New Year and new decade approaching it's a perfect time to reflect on your year (or ten years). How far have you come and where you would like to go? This goal manifesting exercise is a perfect thing to practice for the New Year and in the New Year. What are your goals? What would you like to see manifest in 2020? And how do you use Reiki to empower your goals and manifest them? The exercise below has been adapted from the Reiki Healing Touch Reiki 1 & 2 manual in regards to creating a thriving Reiki practice and can be used for that or any goal!
---
Next Date
Wednesday, February 12, 7:30pm
(based on local time in your time zone)
Future Dates
Wednesday - March 18, April 15, May 13,
June 17, July 15, August 12, September 16,
October 14, November 18, December 16 - at 7:30pm
Join the World Peace Card Meditation
By taking part in this monthly group meditation, you'll be joining thousands of people who will be using the World Peace Cards to bring peace to the world. By joining together, the affect we have will be greatly multiplied. This powerful experience will help shift the vibration of our wonderful planet into a higher state of consciousness.
---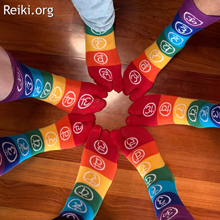 LRMT Reiki Retreat 2019
William led LRMTs Karen Harrison, Jay Jackson, Kathy Milanowski, Jill Thiel, Pam LeBlanc, and Joan Maute on another amazing Reiki retreat this December in Hana, Maui. The drive to Hana is exciting, being a single-lane road with many twists and turns, it offers beautiful ocean views and lush landscapes. Once they arrived in Hana, the LRMTs loved spending time with William. He took them hiking to beaches, waterfalls, sea caves, and gardens. With no large grocery stores in Hana, the LRMTs brought in all their groceries and cooked delicious group meals together.
While in Hana they also worked on their Reiki presentation for the Sedona Reiki retreat in 2020 together. They all shared Reiki with each other multiple times with panoramic views and sounds of the ocean behind them. Rainbows can often be seen as the squalls of storms rise and break on the horizon. After all that there was still time to relax in William's hot tub overlooking the ocean. See more photos
---
Reiki Classes with William Lee Rand
Reiki I & II - Hana - February 8-9, 2020
Reiki Master - Hana - February 10-12, 2020
Karuna Reiki® - Hana - February 14-16, 2020
Reiki Master - Redondo Beach - March 6-8, 2020
Karuna Reiki® - Redondo Beach - March 10-12, 2020
Reiki Master - Seattle - March 14-16, 2020
Karuna Reiki® - Seattle - March 18-20, 2020
Reiki I & II - Southfield - March 28-29, 2020
Reiki Master - Southfield - March 30-April 1, 2020
Karuna Reiki® - Southfield - April 3-5, 2020
Reiki Master - White Plains - May 15-17, 2020
Karuna Reiki® - White Plains - May 19-21, 2020
The Wisdom of Reiki Conference - Rhinebeck - May 29-31, 2020
Reiki Master - Glens Falls - June 3-5, 2020
Karuna Reiki® - Glens Falls - June 7-9, 2020
Reiki Master - Glastonbury - June 15-17, 2020
Karuna Reiki® - Glastonbury - June 19-21, 2020
Reiki I & II - Hana - July 25-26, 2020
Reiki Master - Hana - July 27-31, 2020
Karuna Reiki® - Hana - August 3-5, 2020
Reiki I & II - Taiwan - October 12-14, 2020
Reiki Master - Taiwan - October 16-29, 2020
Karuna Reiki® - Taiwan - October 22-25, 2020
Reiki Master - Kurama, Japan - March 27-April 2, 2022
Holy Fire® III Karuna Reiki® - Kurama - March 3-9, 2022
If you like the music played at the beginning of William's classes the album is available from Amazon.
---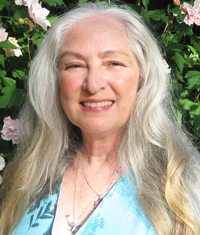 Meet Dianne Thomas, LRMT
Reiki Master Teacher, Holy Fire® III
Facilitating classes in SC and AL
Email: underthewillow7@gmail.com
Website: www.thepinkdolphin.com/reiki
Why Are You a Reiki Teacher/Practitioner?
All my life I have pushed through fear, and teaching was no different. I had a lot of throat issues, and they surfaced at every class early on. One time I taught with laryngitis, but I never cancelled. It felt like the most important task of my life, and I wasn't going to be stopped. l I finally healed and found my true voice. I've done many jobs in this life, but giving and teaching Reiki has always been my true passion. When I teach, I become an empty and clear vessel for the Reiki energy and words to flow through, knowing every student will receive everything they need to fit their lives together. Students come with a bunch of jigsaw pieces, and together we connect them so they see the whole picture. What a joy is it to see their eyes light up with each connection. That's the miracle of Reiki!
What Have You Accomplished with Reiki That Makes You Feel the Most Proud?
I'm proud to be a part of the awakening of so many lives--to see students become teachers and see Reiki spreading into communities and across the globe. I would also like to acknowledge the spiritual awakening within myself, to live more consciously. Reiki flows into us first so that we may emit this love into the world.
How Do You Feel You Support Your Students? Clients?
I support my students and clients by being the clear channel to bring through what is needed for their journey. After the session or class, they are free to call, text or email me with any and all questions and great stories of healing. Many have stayed in touch for years. Those that are stepping into teaching are given detailed outlines and additional teaching aids. All my students are offered to monitor a class that they have taken with me at no charge. I encourage those who are becoming teachers to review level I & II so they can see the class from a different/teacher perspective. Reiki shares give the students the opportunity to practice.
A Reiki Tip?
Use SHK and HSZSN together in healing sessions, sending Reiki to the origin of the problem and bringing it into harmony with the body and soul.
---


Sedona Mago Retreat Center
September 4-7, 2020 - Sedona, Arizona
---
Distance Reiki and Cancer
I had been practicing Reiki for about a year when I got a phone call from the wife of my husband's friend. We had been friendly in the 17 years I had known her but had only communicated when the "old gang" got together. She called me and said, "I felt I needed to call you, I have two kinds of lung cancer and am only expected to live about 3 weeks." This was such a shock. She was 47 years old and has a four year old, a miracle baby they never thought they would have. I told her I'd do Reiki for her and asked if she needed help with the baby. A week later she called me to say, "Mary, what did you say you'd do for me?" I said I had told her I would pray. "No something else," she insisted. I told her I had been doing distance Reiki for her. She wanted to know what Reiki was. I started to explain about Universal Life Force Energy and she interrupted me, "No, Mary how does it feel, is it warm?" "Yes, it feels warm." She continued getting more excited. "Does it feel warm at 6:00 every morning?" I had been looking for validation for my distant Reiki and here it was - she was not only feeling it, she knew what time I was doing it.
She went on to tell me that she was sure she was not going to die. I told her I would continue the Reiki and told her how to do some visualization techniques as well. Several months later her doctor called her at ten one evening and asked what she was doing. She said she was getting ready for bed. He said, "No, that's not what I mean, what are you doing? I'm looking at your tests here and you are clean!" No cancer remained, she was healed! She has been granted the time with her daughter that she wanted.
—Mary Ronge
Reiki Heals Multiple Injuries
This is a 10 year-old accident case with multiple fractures, head trauma, stroke, and brain tumor following injury. The person was in the hospital for several months and in and out of rehab. She was successful with physical abilities but was left with severe inflammation and joint pain and epilepsy. A heavy anti-inflammatory and painkiller caused severe distress in her stomach and caused an ulcer and indigestion. She was also left with weakness in the left side of her body. She came to our outpatient rehab hospital for physical therapy and occupational therapy. Exercising was causing a severe increase in her pain. The case was referred to me since I do conventional therapy plus Reiki sessions.
At the end of the first session the patient felt very relaxed. The pain reduced to nothing. She felt a gushing of energy and warmth and went home and slept several hours, something she hadn't done in ten years. The next day the pain came back. But the indigestion problem was resolved completely. With the next session the patient went into a deep trance/meditative state within the first two minutes of the treatment. Lots of adhesions in and around the fracture site in the face, ribs, breast-bone, left knee, ankle, and leg were released. Her face became very expressive. Tension would cause her to grimacing with pain and then would follow with a calm face as adhesions released. She woke up saying, "I was with you but felt like I was just too far away and it was like being under a local anesthetic. I felt relaxed."
The next day the patient was in severe pain and had to take pain medicine. When the patient came for her third session she said she felt very bad but still positive about the treatment. I explained it is very normal since all the negativities are in the body and Reiki is acting as antioxidant to bring them out. She felt great after the third treatment with no pain and is off pain medication and anti-inflammatory drugs. She said she hasn't felt this good in ten years. Since Reiki has been started she hasn't had a seizure relapse. She is still under therapy for strengthening and receives fifteen minute Reiki session as a boost.
—Hima N. Dalal, occupational therapist, Reiki master
Pediatrician Uses Reiki
I am from Argentina and I have something to tell you. I practice Reiki everyday to adults and kids. I am a pediatrician and many times I surprise myself with how fast people improve their health. Little boys and girls don't cry when I give them Reiki. Even the very little ones smile and feel relaxed and many times fever goes away fast. A time ago I wrote a small letter to William in this letter I spoke about my husband, who was dead for seven minutes and with Reiki he recovered his health, his memory and he changed his life after Reiki, I think that is one of the most beautiful experiences to have from Reiki. Thank you so much for this place to tell our feelings. Love to you all.
—Monica Pazos
* Some Reiki Stories may have been previously published in Reiki News Magazine or online.
---
This is a poster of the Reiki hand positions for treating both others and treating yourself. It measures 25" x 38" and is large enough to see from across the room. Great for your Reiki room.
---
We love our community of members and supporters, and as a team, we want to keep you up to date on all the great things happening at The International Center for Reiki Training. Please take a moment and visit our pages. Once there, click "Like" or "Follow". We look forward to bringing you tons of great information and connecting with you! We encourage you to comment and share on our posts too. Feel free to ask us questions or share the content with your friends, family, and co-workers.
Join Us On Facebook
https://www.facebook.com/internationalcenterforreikitraining/?modal=admin_todo_tour
Join Us On Instagram
https://www.instagram.com/icrtofficial/
Join Us On YouTube
https://www.youtube.com/user/ReikiYT
---