Reiki News Winter 2021
Reiki News Winter 2021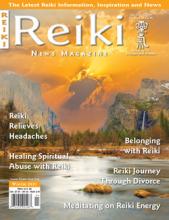 Winter 2021
Available in Digital and Hardcopy Versions
Please use the drop-down menu to choose the version you like. Digital versions are available for online
viewing only. Downloading and printing not available. Once your purchase is complete please go to your
profile page and click on the Digital Documents tab, digital magazines are located lower down on the page.
Honoring All Reiki Schools and Lineages
The Reiki News Magazine is a 80-page full color glossy magazine containing articles on every aspect of Reiki practice written by some of the most knowledgeable and experienced Reiki people on the planet. Below is a synopsis of the current issue.
Welcome..
to the Winter issue of the Reiki News Magazine. Our purpose in publishing the magazine is to provide you with inspiration as well as new ideas and techniques so your practice of Reiki can be more fulfilling and beneficial - to you as well as those you treat. By calling on Reiki to guide this process and by continually searching for the very best writers and giving them the freedom and encouragement to produce their best work, we remain focused on fulfilling that purpose. Check the amazing list of articles below. This issue is both exciting and practical!
Here is a list of the articles in this issue:
---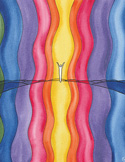 Meditating on Reiki Energy
by William Lee Rand
In this article, William describes some of his previous metaphysical training and how it prepared him to gain deeper insight into the value of Reiki energy and how to use it to improve the quality of one's life experience.
---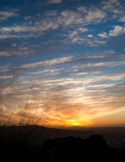 The Simplicity and Practicality of Reiki
by Angela Vernola
Angela describes how simple Reiki is to use, yet can quickly provide relief from pain and enhance the healing process.

---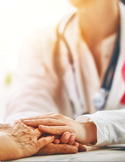 Reiki at Hearst Cancer Resource Center During COVID-19
by Stacy Mitchell
Stacy describes how she helped the volunteer Energy Balancing Clinic at the Hearst Cancer Resource Center in San Luis Obispo, California, transition from in-person Reiki sessions to a successful virtual/Zoom online group activity when the pandemic hit in early 2020.
---
Reiki Heals a Back Injury
by Renee Arledge
Renee recounts a Reiki session in which she was guided to use the Holy Love III Experience to help her client heal the original cause of a lingering back injury.

---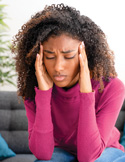 Reiki Relieves Headaches
by Karen Harrison, EdS, LCPC, LCMFT, AASECT
Karen uses Reiki to relieve headache pain without medication for herself and her clients and includes various procedures to try, depending on the type of headache and the individual needs of the client.
---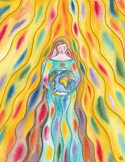 It All Starts with You
by Shelley Murray
Here, Shelly encourages all Reiki practitioners and teachers to step-up to the vision of using Reiki in every moment, and in so doing we can do so much more for this world than we realize.
---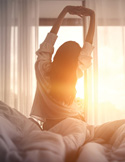 Rise and Shine with Reiki
by Kathleen L. Johnson, MA
Kathleen explains how she developed a special Reiki routine she uses each morning to start her day and how this has had added a greater level of health, enjoyment and productivity to her life.
---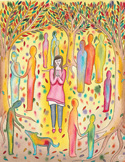 Embodying Reiki
by Monica Augustine
Monica shares how over the years Reiki has become a lifestyle and spiritual practice for her in which she is able to see through the eyes of Reiki and feel through the heart of Reiki.
---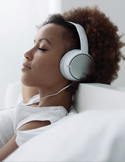 Reiki and Technology
by Brett Bevel
Brett discusses using digital technology to promote Reiki, relating how listening to other healers' recordings on his cell phone helped him heal from a brain injury.

---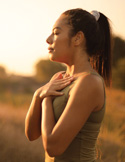 Belonging with Reiki
by Aimee Cringan
Aimee shares how the Holy Fire® III Reiki energy helped heal her long-time feelings of not belonging, by guiding her back to her Authentic Self and teaching her that true belonging comes from within.
---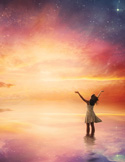 Healing Spiritual Abuse with Reiki—A Christian Perspective
by Elizabeth Powell
Elizabeth explains how fear-based Christianity opens the door to spiritual abuse. In this article, she gives examples of spiritual abuse and shares how Reiki and spiritual coaching sessions can help clients heal.
---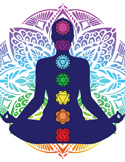 Here and Now: Reiki Grounding and the Earth Star Chakra
by Lori Torok, MA
In this article, Lori describes the Earth Star Chakra, how it can ground you so that you are fully present in time and space and offers a Reiki exercise for aligning and strengthening your Earth Star connection.
---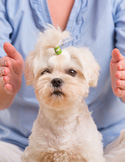 Introducing Animal Reiki in Professional Environments
by Pamela Allen-LeBlanc
In this article, Pamela shares information about the new ICRT Animal Reiki Training class and includes discussions from three veterinarians about how they use Reiki in their practices, and suggests ways for practitioners to introduce animal Reiki in professional environments.
---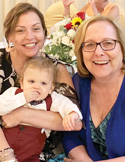 My Reiki Journey to My Birth Daughter
by Michelle Salisbury
Michelle recounts how Reiki gave her the courage to search for her daughter who she gave up for adoption after giving birth to her as a teen. The reunion was a wonderful healing for both of them and she continues to have contact with her daughter and her family.
---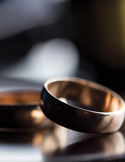 Reiki Journey Through Divorce
by Bonnie Escudero
Years ago, while struggling through a divorce, Bonnie remembered The Five Reiki Principles, put them into immediate practice, and every facet of her life improved. Here she shares the important things that helped her emerge stronger from her journey.
---
This is an exciting and valuable issue that will supply you with entertainment as well as quality information and instruction. If you have any suggestions on how the magazine could be improved, I'd be very happy to hear them.
The world is a wonderful place, filled with continual changes which bring with them a never ending supply of opportunities. May you grow in the ability to allow the wisdom of Reiki to guide how you create your life.
Love and peace to you and the world.
William Lee Rand,
President
Writers Guidelines
If you would like to write an article for the Reiki News Magazine,
please see our Writers Guidelines by clicking here.
Advertising
We are accepting some advertising in our magazine.
Learn more about advertising.